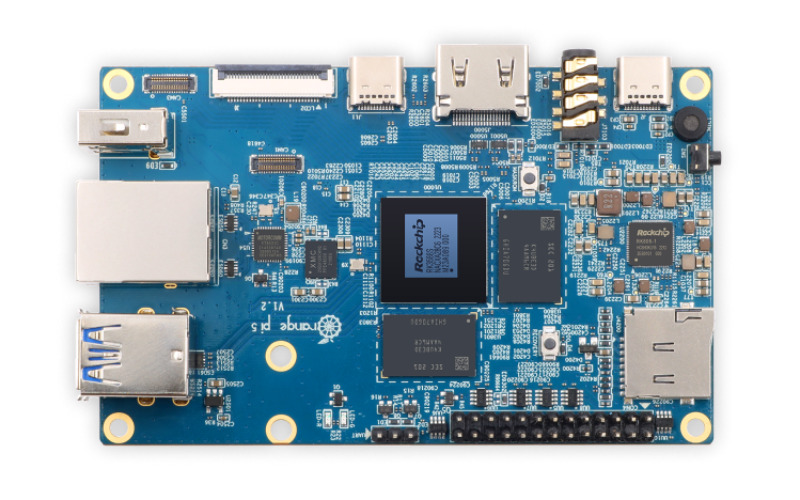 Orange Pi 5 single-board computer features Rockchip RK3588S system-on-chip
Founded in 2005, Orange Pi has been a leading provider of open-source hardware and software for integrated electronic technology products. The company is also known for providing single-board computers, and they have launched yet another integrated computer– Orange Pi 5. Inside Orange Pi 5 single-board computer is the famous Rockchip RK3588S featuring an octa-core 64-bit processor core clocked up to a frequency of 2.4 GHz.
Orange Pi 5 comes with RK3588S, a quad-core Arm Cortex-A76, and a quad-core Arm Cortex-A55 processor core with an 8 nm process design. The system-on-chip has an integrated Arm Mali-G610 graphics processing unit for graphic processing. There also comes an embedded high-performance 2D/3D image acceleration module and a built-in neural processing unit with the performance of 6TOPS computing power.
Orange Pi 5 single-board computer offers various integrated memory options– such as 4GB, 8GB, 16GB, and 32GB LPDDR4. The computer hardware also has up to 8K display processing capabilities. Peripheral interfaces are not a problem with Orange Pi as it comes with HDMI output, GPIO interface, M.2 PCIe 2.0, type-C, Gigabit LAN port, USB 2.0, USB 3.0, and many more. The manufacturer has developed Orange Pi for various applications, including edge computing, artificial intelligence, cloud computing, AR/VR, intelligent security, smart home, and AIoT.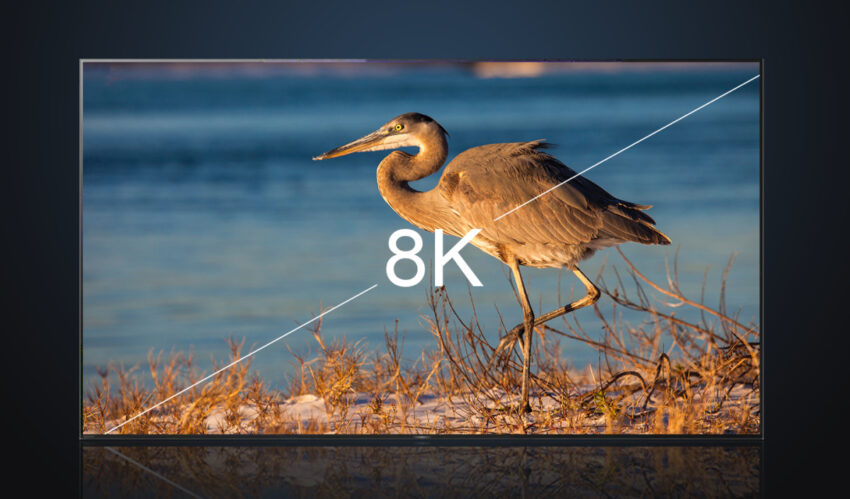 Orange Pi has multi-channel input and output supporting HDMI 2.1 8K video output, dual MIPI D-PHY video output for multi-screen display, and three MIPI interface camera inputs. The hardware supports NVMe SSD hard drives for massive expansion and meets the demands for fast read/write and large-capacity storage.
On the software side, it supports the Orange Pi operating system, which provides a self-designed Launcher to provide users with the same operating habits as a regular computer. Orange Pi 5 comes with the Google Play Store pre-installed, and it can run social platforms, such as Facebook, Instagram, Twitter, YouTube, Telegram, and other applications.
If you are interested in getting your hands on the Orange Pi single-board computer, it is available on AliExpress and Amazon. The board is priced at $60.00 USD for the 4GB variant, while the 8GB will cost you $75.00 USD.
Join 97,426 other subscribers

Archives