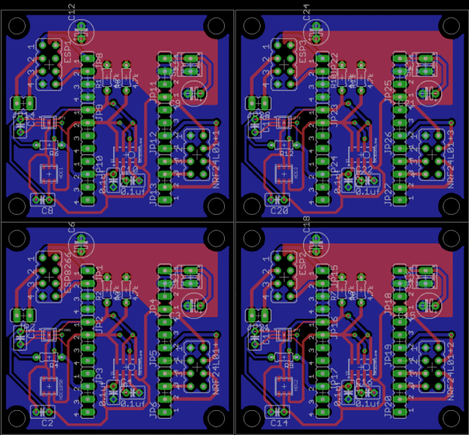 Panelizing and Gerber Generation in Eagle
Shantam Raj @ hackster.io discuss about how to panelize PCBs and generate Gerbers on Eagle CAD. In this article he shares his experience and common mistake he made in the process.
I have been working with Eagle for quite some time but never really got a PCB manufactured. almost all the time i used the toner transfer method to make homebrew PCBs. But then i took a project in which i had to use SMD components and i could no longer use toner transfer method because of the limits on resolution of the Laser printer.
Panelizing and Gerber Generation in Eagle – [Link]