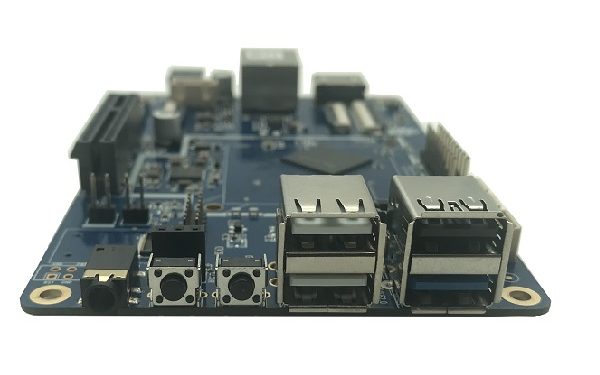 Pine64 Unveils Quartz64 model A SBC for Developers and Linux Users Along with SOQuartz Module
Recently, we have seen the launch of the Firefly ROC-RK3566-PC mini-computer built around the Rockchip RK3566 chip. To continue the emergence of RK3566-powered development boards, the Quartz64, a single-board computer (SBC) has been released by Pine64. With the integrated powerful processor, the SBC provides access to a wide range of features.
Pine64 has also unveiled the SOQuartz, a new product in the Quartz series. It is a system-on-module based on the NPU-equipped RK3566 that features industry-standard 100-pin high-density connections to resemble the Raspberry Pi Compute Module 4.
The company recommends Quartz64 for developers and expert Linux users who want to contribute to early software development. Additionally, both mainline Linux and Rockchip's BSP version of Linux have been booted on the platform. Also, the development process is moving rapidly, but it will be months before end-users and industry partners can safely deploy it.
Technical Specifications of Quartz64 Model A
The manufacturer planned to split the Quartz64 SBC line in two, similar to the Raspberry Pi family, with a Model A and a Model B. The 133 x 80 x 19mm Quartz64 model-A harnesses the capabilities of Rockchip RK3566. The RK3566 features a quad-core Cortex-A55 processor clocked up to 1.8 GHz frequency. It also comes with a Mali-G52 2EE Bifrost GPU running at 800MHz, and an integrated neural processing unit (NPU) coprocessor that delivers 0.8 TOPS of performance.
The developer-focused model-A is compatible with LPDDR4 memory options ranging from 2GB to 8GB, depending on the user's needs. It will also support a Gigabit Ethernet port along with optional wireless connectivity of Wi-Fi 802.11 b/g/n/ac and Bluetooth 5.0. In addition to the MIPI-DSI, eDP, and E-ink interfaces, the SBC supports an option for 16GB to 128GB eMMC modules. It also comes with a microSD card for removable storage.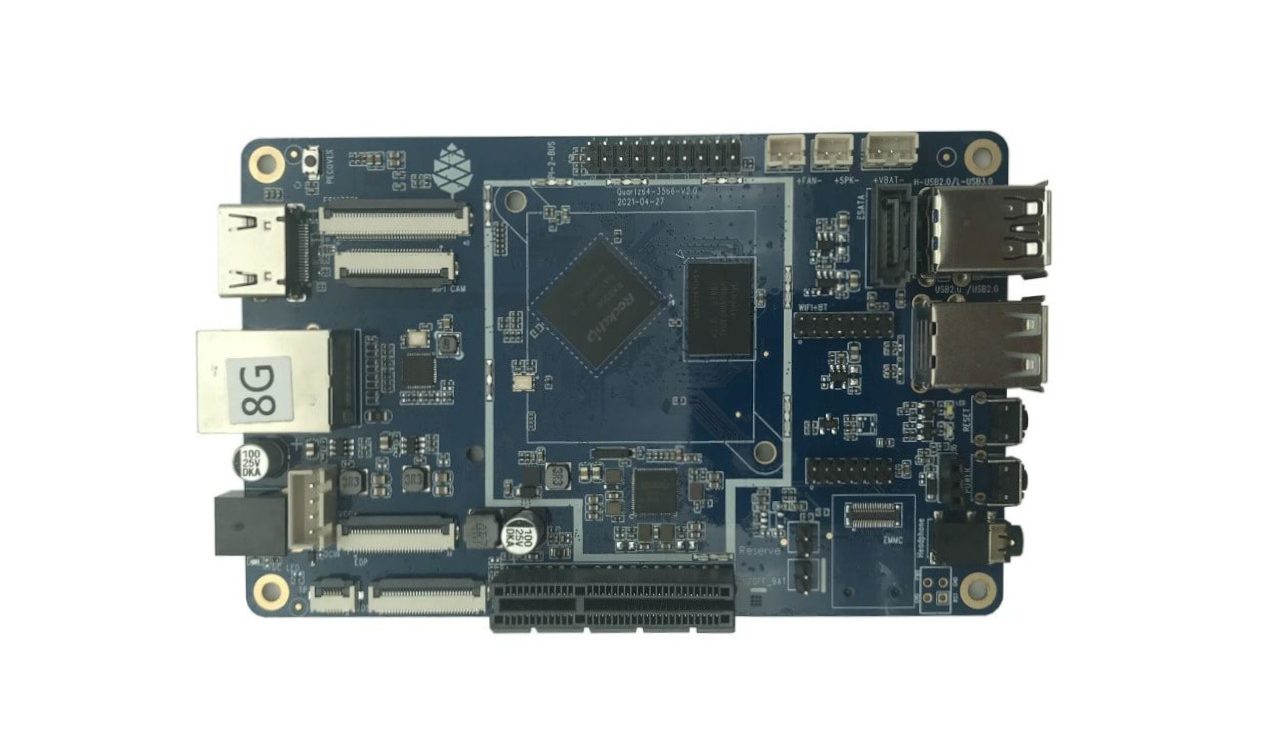 Talking about the Quartz64 model-B, it is expected to be released in the coming months. According to Pine64, the Model-B will have either a BL-602 RISC-V 802.11n and BLE 5.0 module, which is currently open-sourcing, or an AP6256 802.11ac WiFi + Bluetooth 5.0 module. The compact size makes this device a great choice for education, tinkering, personal projects, and similar applications.
The main difference between the two models is in their connectivity. The Quartz64 Model B lacks the Model A's SATA port, embedded DisplayPort (eDP) interfaces. Along with this, the MIPI-DSI and -CSI interfaces are two-lane rather than four-lane. The Model B also removes the touch-panel controller and charging circuit. On the other hand, Model B provides user-friendly features. These include onboard Wi-Fi and Bluetooth connectivity and a 40-pin GPIO header rather than the 20-pin header on the Model A. Additionally, Model B has an M.2 slot instead of a PCIe interface.
A developer can build many exciting projects with the Quartz64 SBC. Nevertheless, Pine64 plans to leverage the Quartz64 model-A as a development platform for its next-generation smartphones, laptops, and other devices. Model-B is still under development, while model-A has begun selling to community members.
SOQuartz
The firm also unveiled the SOQuartz module. It is a compute module that may be a drop-in replacement for the Raspberry Pi Compute Module 4. Thus, it has a pair of 100-pin high-density connectors allowing you to connect the module to various carrier boards. SOQuartz will feature the RK3566 SoC, the Azurewave AW-CM256SM WiFi802.11ac Bluetooth and WiFi module with a U.FL antenna connector, and the same software as the Quartz64 boards.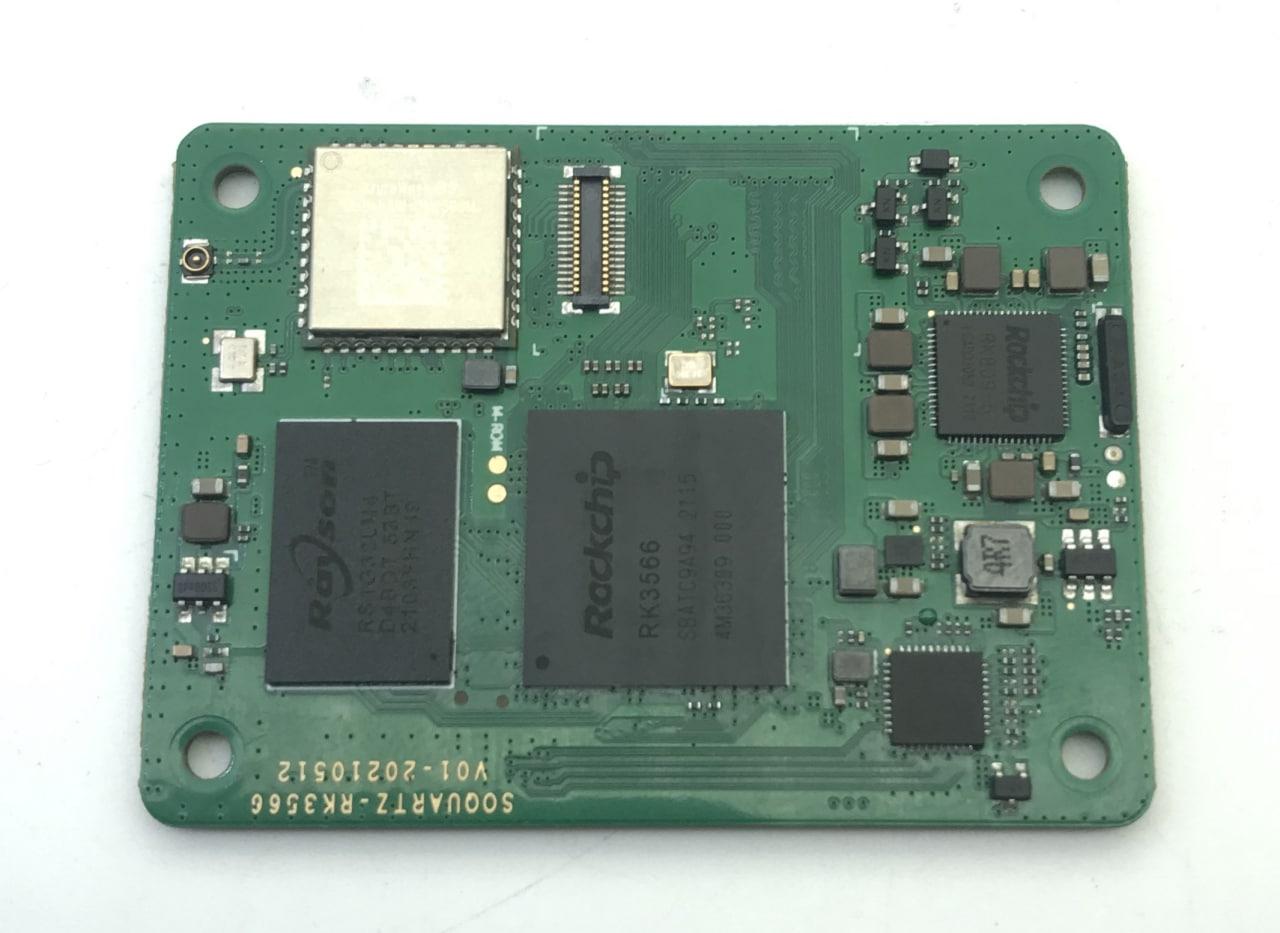 "Flash storage can be added via the eMMC socket (it accepts standard PINE64 eMMC modules) or by having it soldered on the back-side of the PCB. The option for a soldered-on eMMC adds a degree of flexibility for industry partners who may wish to standardize a hardware rollout.", says Pine64.
The June blog post also provides information on an optional PinePhone keyboard and a PineDio LoRa gateway based on the Pine A64-LTS SBC. However, the Quartz64 Model A is available in two RAM capacities: a 4GB model for $59.99 and an 8GB model for $79.99, both of which are currently available for purchase on the company's website.
Join 97,426 other subscribers

Archives