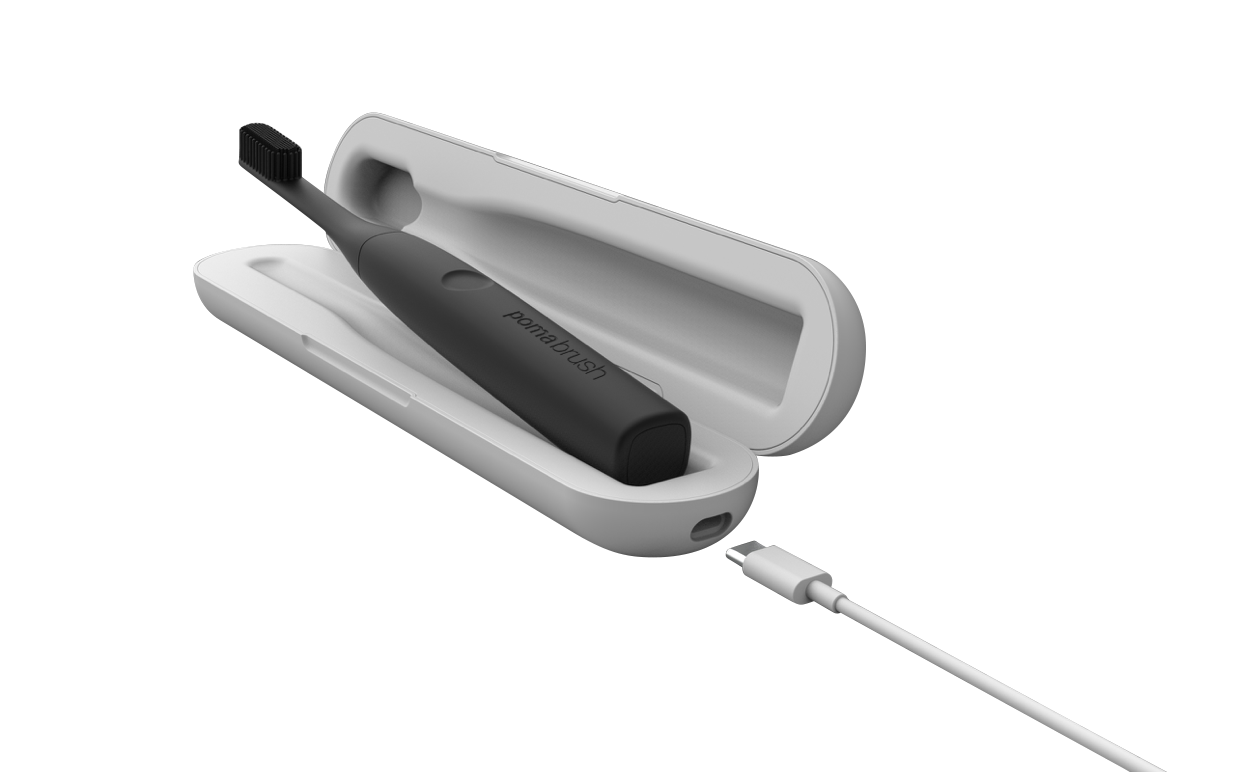 PomaBrush : A Less is More Approach
PomaBrush is a new innovative, minimalist design electric toothbrush that uses silicone bristles. As claimed by the company, the brush only needs to be charged once every four months. It comes with a charging case that can make it charge wirelessly. The case has a USB-C port for charging.
It has a soft all-silicone body that is lightweight and perfectly balanced. Unlike other electric toothbrushes, PomaBrush has no stand or bulky attachments. It comes with the wireless charging capable PomaCase. PomaBrush has a 350mAh battery and the case has a 1500mAh battery capacity. The case holds the capacity of charging the brush to make its battery lifetime extend to more than 3 months. PomaCase also has travel-friendly compact egronomics to protect and keep the toothbrush clean.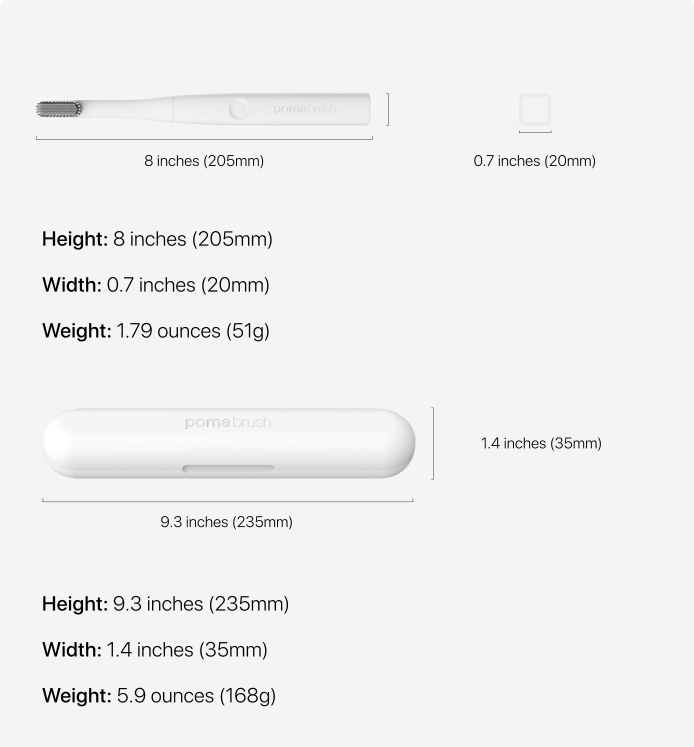 As for the dimensions, the toothbrush is 20.5cm in length and 2cm thick. It weighs around 51 grams. On the other hand, the PomaCase is 23.5 cm long and 3.5cm thick, and weighing around 168gm. As claimed, it is only 3x heavier than a non-electric toothbrush, which makes it 5x lighter, and 20% smaller than its competitors. PomaBrush has 15,000 brush strokes per minute. It has silicon bristles that they recommend to change every six months.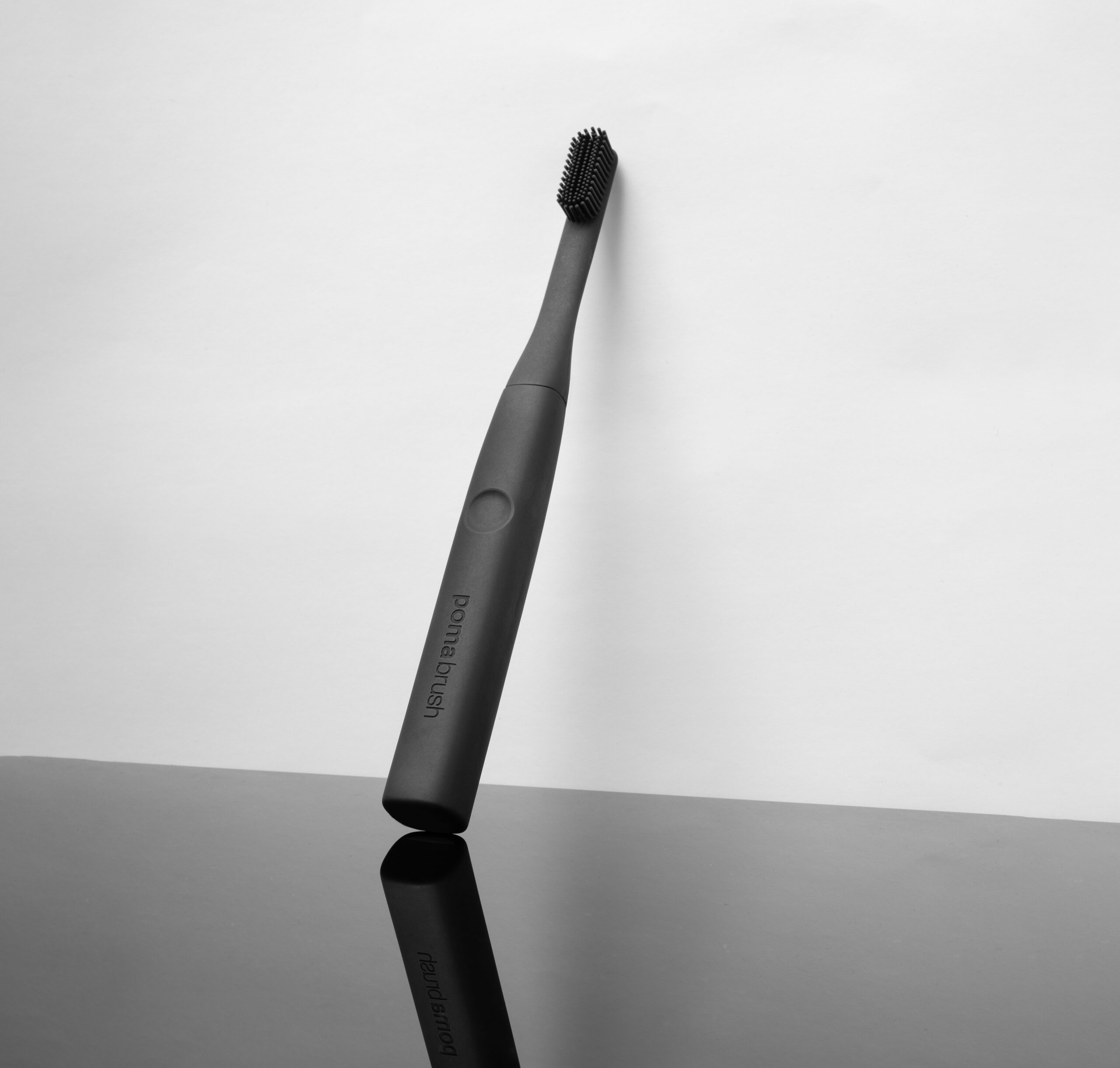 It has an added feature of automatically buzzing every 30 seconds to let the user know to switch to the unbrushed part of the user's mouth. It turns off after 2 minutes of recommended use. No specialized toothpaste is needed, any toothpaste can work flawlessly with it. The toothbrush is waterproof and has an IPX7 waterproof rating.
At the moment, the PomaBrush is available on Kickstarter and Indiegogo. It will cost around $79 for a complete unit. Replacement heads are available separately for around $11 each. It comes with a charging case and a USB-C cable and has a two-year product warranty.  More information can be found on its product page.
Join 97,426 other subscribers

Archives