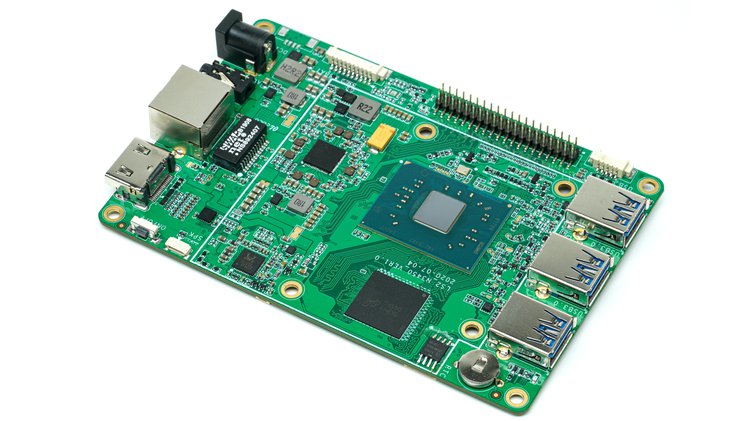 Quantum Engineering's Hackboard is a Windows 10 Pro SBC with Optional 4G or 5G connectivity
Single-board computers (SBCs) have gained a tremendous boost over the years. More and more powerful processors have made their way into the embedded computing market and this has caused the single board computers of today to become so powerful that they have almost the capability of modern-day PCs and tablets.
Companies on the other hand are beginning to take full advantage of emerging technologies in order to keep pace with the ever-growing customer needs. One such is Quantum Engineering who is preparing to launch a very powerful but affordable Intel Celeron-powered single-board computer (SBC) that offers optional 4G or 5G cellular connectivity and is capable of running Windows 10 IoT or the more demanding desktop builds. Whether you are a DIY maker, system integrator, solution provider, or an IoT (Internet of Things) developer, Hackboard is your powerful development board that can empower creation and accelerates your productivity.
"Hackboard is a new SBC that was designed from the ground up to be one of the most powerful and affordable Windows-capable, Intel-based computers ever. With optional 4G or 5G connectivity, it is ideal for students, teachers, families, makers, and hobbyists alike," says the company.
The board aims at helping more people connect to one another and to information, be it from home, or school, or office. It is a high performing platform that is well suited to a large and diverse set of possible projects like home automation, smart home peripherals, weather stations, industrial monitors and controls, media servers, games consoles, and digital audio hubs.
Quantum Engineering is yet to release the full specifications of the board which is said to be considerably larger than Arm-based rivals like the Raspberry Pi 4, but here are some of the features and specifications that it has:
CPU: 64-bit, dual-core Intel Celeron processor running at up to 2.8GHz
Intel UHD graphics processor
4 GB DDR4 RAM
64 GB on-board eMMC storage with an M.2 slot for up to two additional terabytes of storage
3x USB 3.0 ports
1x 40-pin general-purpose input / output (GPIO) header
HDMI 2.0 output
Headphone jack
Optional 4G or 5G cellular connectivity, and,
An included Power Supply
There is no word yet on how much the board is going to be sold but the company claims that it is going to be affordable even as it is powerful and reliable.
More information on the board can be found on the project's page on Crowd Supply.
The crowdfunding campaign is yet to go live, but you can sign up and get the chance to receive updates and be notified when it finally does.
Join 97,426 other subscribers

Archives