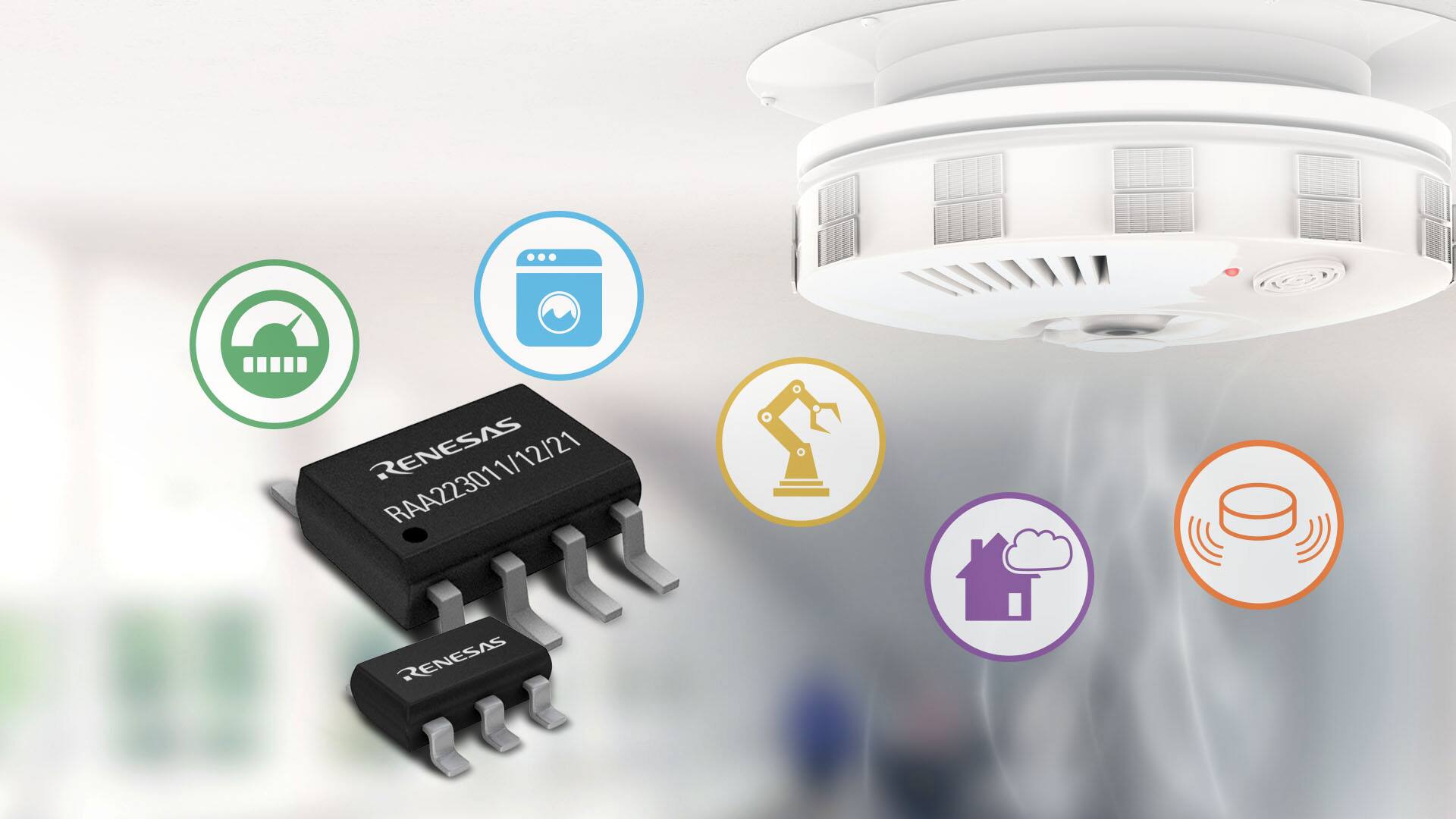 RAA223011/12/21 700 V AC/DC Buck Regulator Family
Renesas' 700 V buck regulators deliver up to 8 W from the AC line with high efficiency and no audible noise
Renesas' non-isolated AC/DC buck converter family are a series of universal input AC/DC switching buck regulators featuring a 700 V integrated MOSFET capable of delivering up to 8 W output power with an output voltage as low as 3.3 V and variable package options. It features a unique constant off-time control method that helps achieve ultra-low standby power, negligible EMI, and no audible noise. This product family also supports secondary-side feedback isolated flyback topology.
The RAA2230xx devices deliver superior power consumption, noise and EMI suppression, and reduced overall system cost. They are ideal for a wide range of applications, including home appliances, sensing systems such as smoke alarms and gas sensors, white goods, power meters, and industrial controls.
The motor control development tool RAJ306010 RSSK includes a development board and motor plus reference firmware and sample code.
Features
Support for both non-isolated buck and isolated flyback topologies, allowing customers to develop multiple types of AC input power supplies
Ultra-low standby power consumption: energy-efficient for customer designs
Unique constant off-time control mode: simple EMI design, no audible noise
Can provide 5 V or 3.3 V output directly; no need to include secondary LDO
Available in TSOT23-5, SOIC-8, and SOIC-7 package options: pin-to-pin compatibility for easy upgrade and replacement
more information: https://www.renesas.com/eu/en/products/power-power-management/acdc-isolated-dcdc-converters/non-isolated-acdc-buck-converters/raa223011-700v-acdc-buck-regulator-ultra-low-standby-power-and-4w-output-power
Join 97,426 other subscribers

Archives