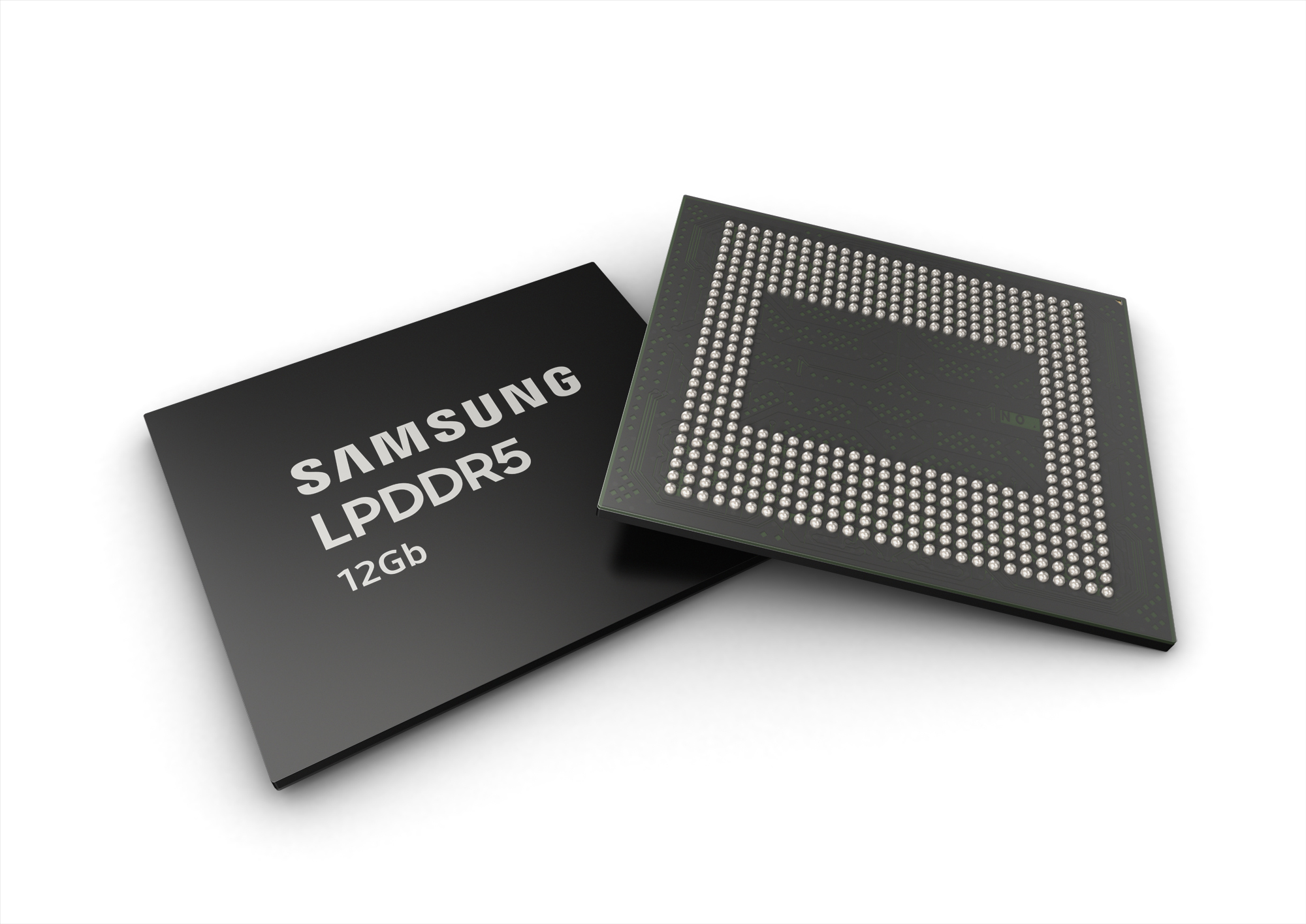 Samsung 12Gb LPDDR5 DRAM now in mass production

Samsung Electronics announced it has begun mass producing the industry's first 12-gigabit LPDDR5 mobile DRAM, optimized for enabling 5G and AI features in future smartphones.
The new mobile DRAM memory comes just five months after announcing mass production of the 12GB LPDDR4X. The company also plans LPDDR5 packages combining up to eight 12Gb chips for higher capacity. At a data rate of 5,500 megabits per second (Mb/s), the 12Gb LPDDR5 is approximately 1.3 times faster than previous mobile memory (LPDDR4X, 4266Mb/s) found in today's high-end smartphones. When made into a 12GB package, the LPDDR5 is able to transfer 44GB of data, or about 12 full-HD (3.7GB-sized) movies, in only a second. Built in a 10nm process, the new chip also uses up to 30 percent less power than its predecessor by integrating a new circuit design with enhanced clocking, training and low-power feature that ensures stable performance even when operating at a blazingly fast speed.
Samsung Electronics – www.samsung.com