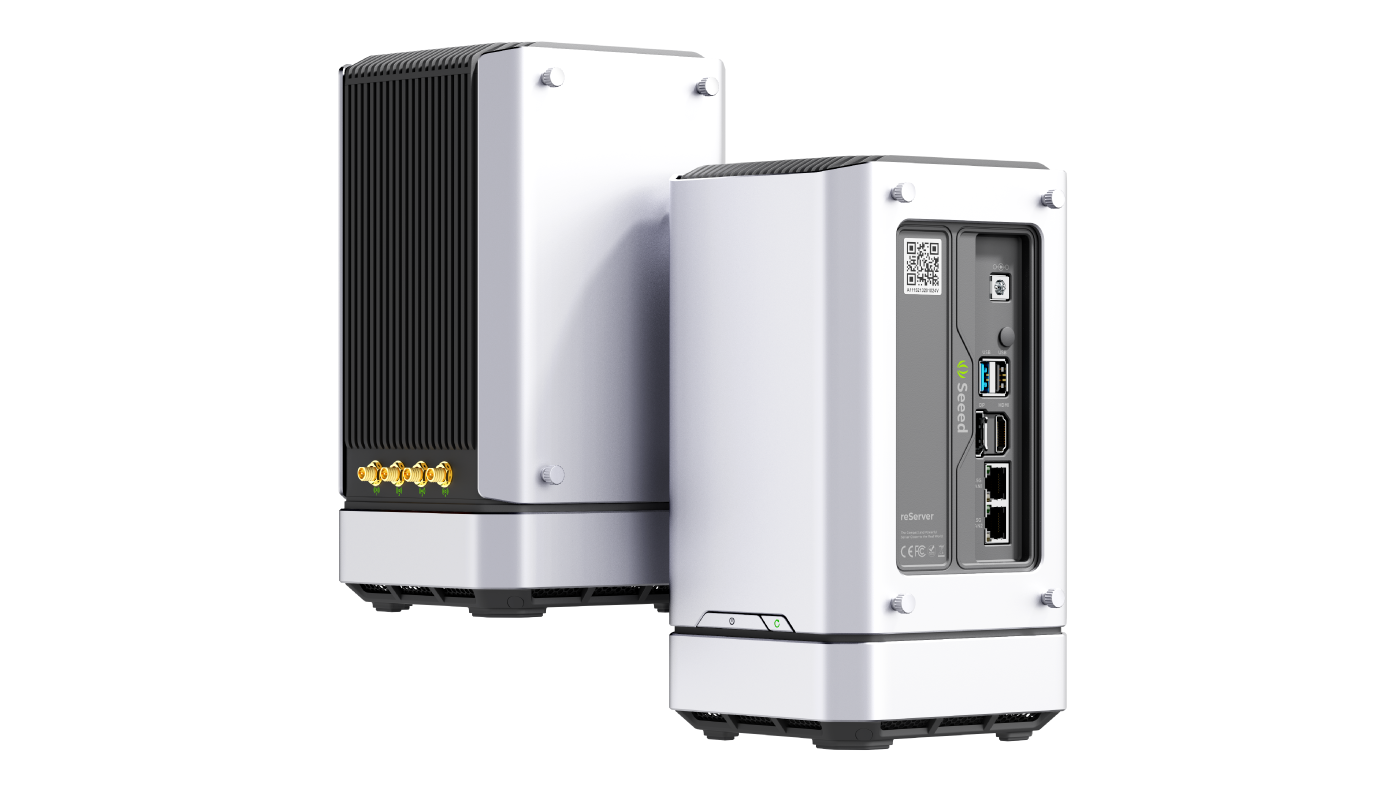 Seeed Studio reServer: A Mini Edge Server for High Performance Computing Applications
We have seen several edge servers by Compulab and AAEON that were specially designed for high-performance industrial computing applications. Seeed Studio has introduced reServer – a compact edge server powered by an 11th Gen Intel Core i3 1115G4 processor and Intel UHD Graphics 48EUs that is capable to deliver high CPU and AI performance for industrial and robotics applications.
The manufacturer has launched the edge server in two variants, with the basic version getting the Intel Core 11th Gen. i3 1115G4 or Intel Core 11th Gen. i5 1135G7 along with the Microchip ATSAMD21G18 32-bit Arm Cortex M0 coprocessor. The basic version does not come with the error correction code memory support. On the other hand, the high-performance variant has Intel Core vPro 11th Gen. i5 1145GRE or Intel Core vPro 11th Gen. i7 1185GRE along with Raspberry Pi RP2040 32-bit Dual Arm Cortex-M0+ coprocessor.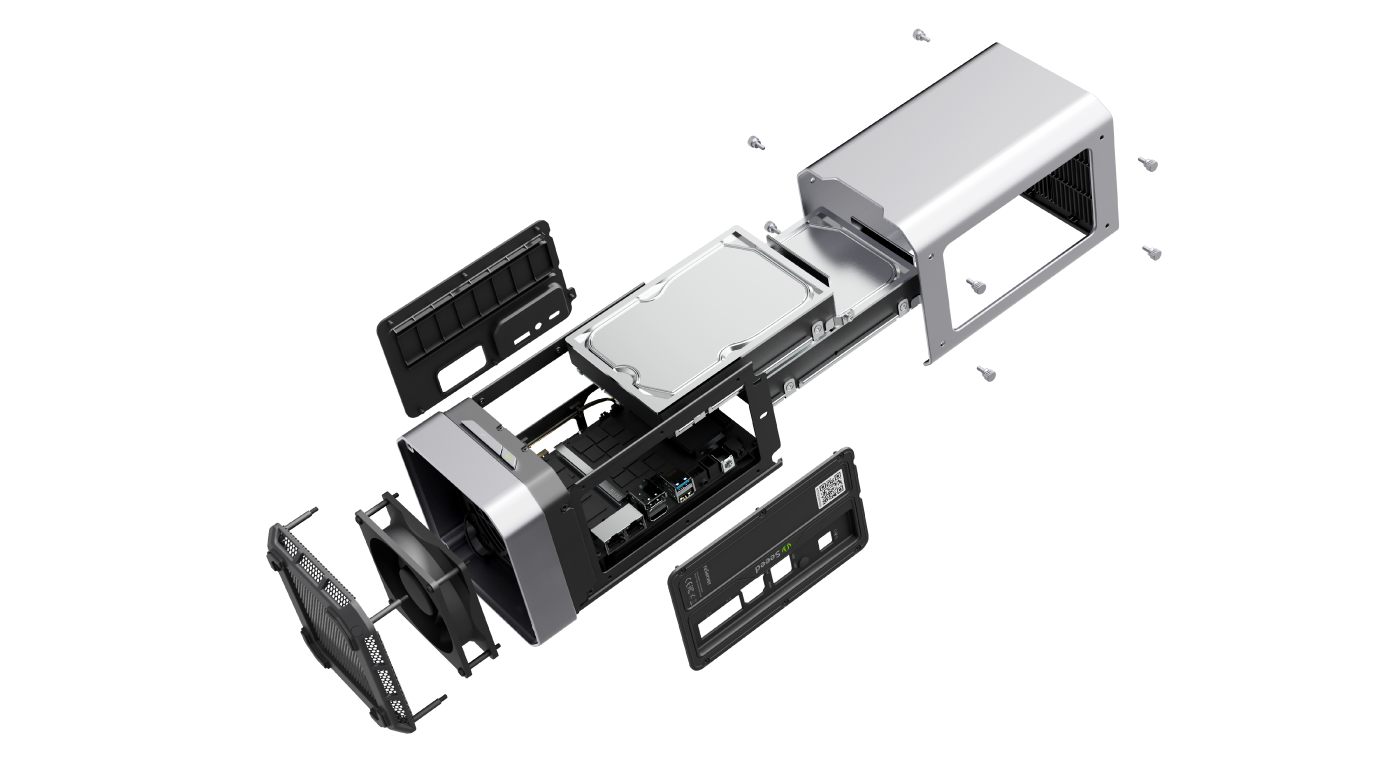 The edge server is designed with a small form factor of 132 x 124x233mm still providing rich peripherals including dual 2.5-Gigabit Ethernet ports, USB 3.0 Type-A port, USB 2.0 Type-A port, HDMI port, and DP port. The user also gets to explore wireless capabilities through support for 5G, LoRa, BLE and WiFi. However, note that 5G and LoRa require additional modules for your long-range IoT applications.
"From our point of view, we see that edge computing and IoT are jointing to create new demand for powerful computing, storage, and communications. You deserve to have a new form of hardware and that's reServer. We developed it as a platform for different players to create edge computing for the next generation. "stated Eric Pan, Founder, and CEO at Seeed.
reServer is shipped with 256GB or 512GB SSD storage, but that does not stop you from increasing the internal memory. The hardware comes with dual SATA III 6.0Gbps data connectors that give you an option to connect up to two 2.5" or 3.5" SATA internal hard disk drives. If you want to interface your SSD, the server has M.2 adapters for faster read and write speeds.

Features
Compact design for a server with an overall dimension of 132mm*124mm*233mm
Powered by the latest 11th Gen Intel® Core™ i3 CPU running up to 4.10GHz and Intel UHD Graphics 48EUs running up to 1.25 GHz
Rich peripherals including dual® 2.5-Gigabit Ethernet ports, USB 3.0 Type-A port, USB 2.0 Type-A port, HDMI port and DP port
Support hybrid connectivity including 5G, LoRa, BLE and WiFi (5G and LoRa need additional modules)
Dual SATA III 6.0 Gbps data connectors for 3.5"/2.5″ SATA hard disk drives with enough space inside the enclosure to store them both
M.2 B-Key/ M-Key/ E-Key for expandability such as SSD, 4G/5G modules, WiFi 6
Quiet cooling fan with a large VC heat sink for excellent heat dissipation
Easy to install, upgrade and maintain with ease of access to the internal components after opening the enclosure
Application
Small office, home office server
Industrial Automation
Robotics
Healthcare
Smart Agriculture
LoRa support
With the support of LoRa wireless technology, you can now connect to many sensors and collect data for processing at the edge. This is interesting for those looking for long-range low-power and less data rate-based applications like logistics and tracking. Most of the time, such an edge server is under heavy workloads and heating can always be an issue for the performance. To get over this, the manufacturer has designed this edge server with a cooling fan as well as a large VC heatsink that manages the heat dissipation.
For more details on the Seeed Studio reServer, please head to the product page.
According to CNX-Software, the reServer is priced at 8G RAM/256GB SSD version for $669, and the 16GB/512GB model for $769 with shipping expected in late June. If you are interested in the high-performance i5 and i7 variant, then the pre-orders will start in late July and late August respectively.
Join 97,426 other subscribers

Archives