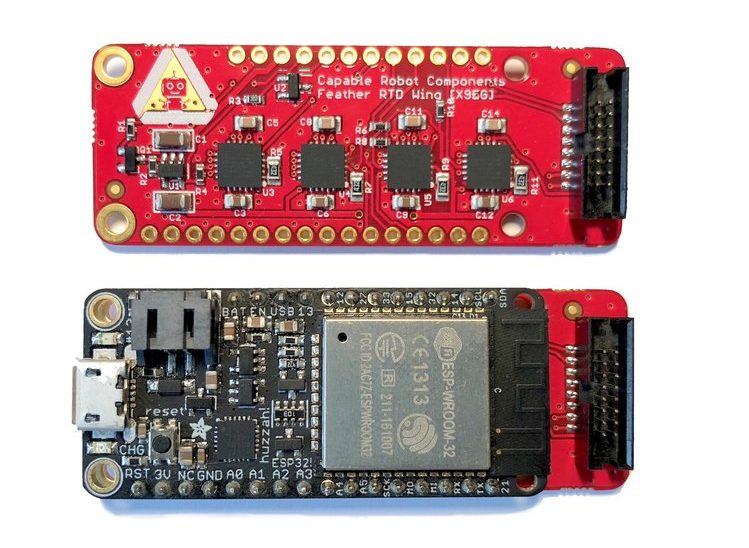 SenseTemp – An accurate and flexible four-channel temperature sensor
SenseTemp by Capable Robot Components is an accurate and flexible four-channel temperature sensor for instrumenting electronics that is compatible with Adafruit M0 Adalogger and is of course Open Source.
SenseTemp is an open source, four-channel temperature sensor designed for instrumenting electronics. It uses extremely accurate platinum resistive temperature detector (RTD) elements which are small enough to place directly on ICs, heatsinks, and other points of interest on an electronic circuit board.
Features & Specifications
Small: The resistive temperature detector (RTD) elements are 2 mm x 4 mm x 1 mm, making them thermally responsive and great for measuring small or dynamic point heat sources. The interface PCB is also small and easy to mount to a mobile system or within existing equipment.
Battery Powered: including Li-Poly & USB power banks
Wireless Option: to make test setup faster and more flexible
Accurate: to ensure that temperature data is useful, actionable, and repeatable
Sensing
Actuation (SenseTemp TEC only)

Thermo-electric cooler (TEC) driver: VNH5019A + necessary passives for 12 V Peltier junction (@ 5 A or less)
Auxiliary switchable power output (12 V @ 1 A) for driving fan or other device

Sensor Cable Harness

Connector: single 16-pin IDC header breaks out to 4 x four-wire RTD leads
Ribbon cable: 30 AWG, 0.025" pitch, silicone insulation
Available cable lengths: 0.4 m, 0.7 m, 1.5 m

Adafruit Feather Compatibility
Software

CircuitPython (for feathers with Atmel SAMD21 M0/M4 processor)
MicroPython (for feathers with ESP32 processor)

Power

USB-powered via Adafruit Feather
Independent 5 V to 3.3 V regulators for the host Feather and MAX31865
SenseTemp only:

Supports optional Li-Poly battery
Sensing ICs can be powered down to extend battery life

SenseTemp TEC only:

12 V power input on two-pin Molex Micro-Fit 3.0 connector
12 V @ 1 A switchable aux power output (for driving a fan or other device)
On-board 12 V to 5 V DC-DC converter for USB-free operation ICs

Storage

1 Kb on-board EEPROM for product serial number and metadata
Stream or log with Adafruit Feather

Board Dimensions

SenseTemp: 0.9" x 2.4"
SenseTemp TEC: 1.8" x 2.5"

License & Documentation
SenseTemp features Platinum Sensors & Custom Silicone Ribbon Cables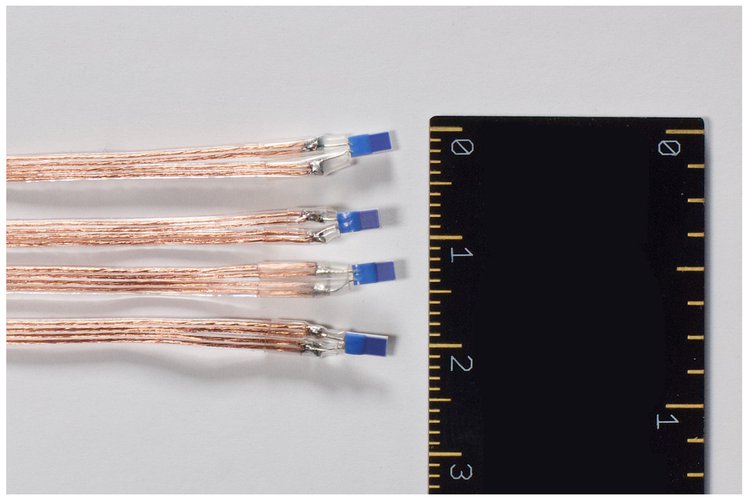 The platinum RTD elements are very small (2 mm x 4 mm x 1 mm), so they are unobtrusive and thermally responsive. This makes them great for measuring small or dynamic point heat sources. Each RTD is pre-soldered to a custom silicone ribbon cable harness.
The silicone ribbon cable used in the RTD sensor cable harness is remarkable. Early prototypes of SenseTemp used traditional PVC ribbon cable between the PCB and the RTD elements. I was unhappy with PVC's poor abrasion resistance and temperature rating (typically capped at 105°C and some temperature tests have an ambient of 70°C to 85°C.) I then built some harnesses with Fluorinated-Ethylene-Propylene (FEP) jacketing rated to 200°C, but found FEP cables to be far too rigid for easy instrumentation of PCBs.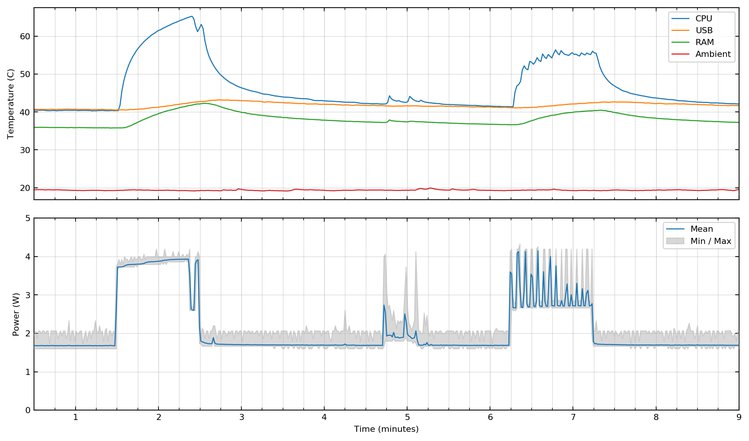 The project is live on www.crowdsupply.com and has 29 days to go. Pledges start from $75 for a SenseTemp board.
Join 97,426 other subscribers

Archives