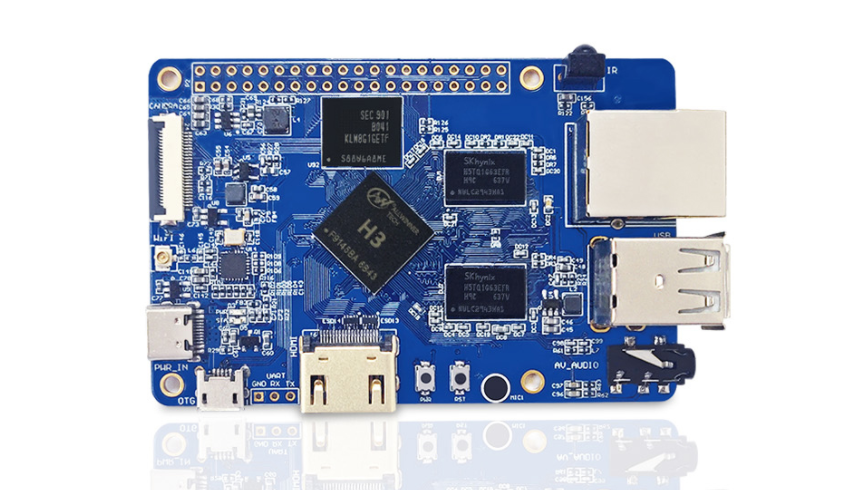 Shenzhen LC Technology's Cherry Pi PC V7 is a Replica of Orange Pi PC
We saw Orange Pi board, a clone of a Raspberry Pi featuring almost all functionalities similar to Raspberry Pi 2. At present, Shenzhen LC Technology has launched a clone of Orange Pi PC known as Cherry Pi PC V7 featuring the same quad-core processor. That is Allwinner's quad-core H3 SoC supporting the Linux environment.
The Allwinner's quad-core H3 SoC has an architecture similar to the quad-core Cortex A7 CPU. This is a 32-bit processor working at a frequency of 2GHz. Hence, the H3 processor is compatible to provide a 4K smart TV set-top box solution. The processor also supports H.265 video decoding at a rate of 30fps. The SoC also comes with the Allwinner's latest SmartColor display engine. Thus, the device is for video/display types of use cases.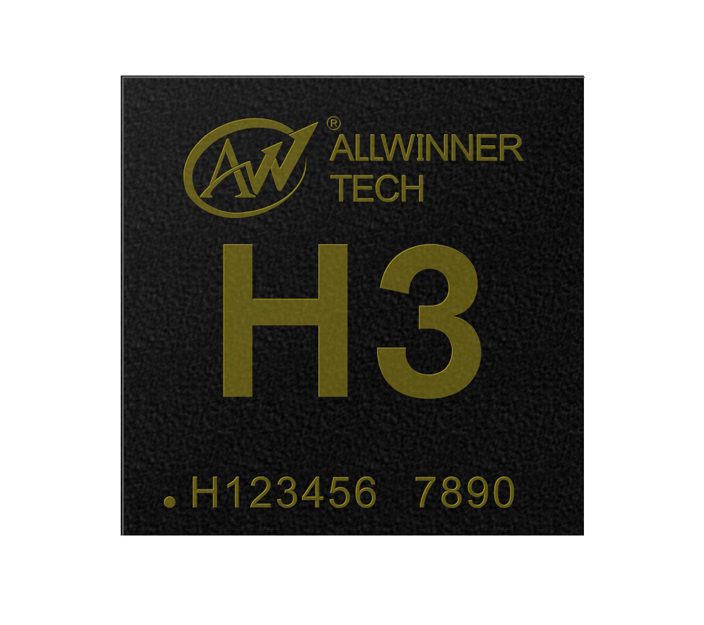 Technical Specifications of Cherry Pi PC V7:
The board features Allwinner H3 SoC which is a quad-core Cortex A7 CPU-based 32-bit processor.
Graphic support by Arm Mali-400 MP2 GPU working at 600MHz along with 256KB L1 and 1MB L2 cache
The memory includes 512MB to 1GB DDR3 SDRAM
The Storage includes a MicroSD slot and an optional 8GB eMMC
Networking with 10/100Mbit Ethernet (RJ45) with an optional RTL8189 2.4GHz 802.11b/g/n WiFi chip and iPEX WiFi antenna
The camera interface includes a 24-pin CSI interface
I/O ports include 2x USB 2.0 Host ports, 1x Type-C USB power input, 28 GPIOs connectors, Debug 3-pin UART head, and IR receiver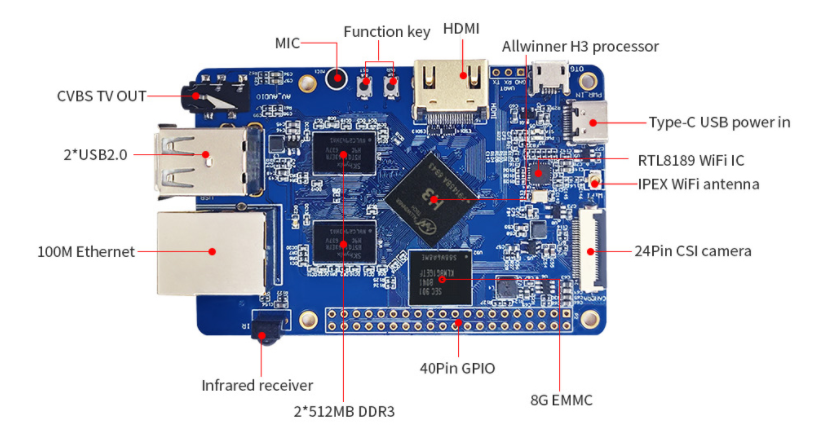 The power supply for the Cherry Pi PC V7 is a 5V Type-C USB input with a 2A current rating. The dimension of the board is 85 x 56mm, which is exactly similar to Raspberry Pi 2 and almost equal to 85 x 55mm Orange Pi PC. The weight of the Cherry Pi PC V7 is around 55g which is heavier than 38g Orange Pi PC and 42g Raspberry Pi 2. This could be due to the additional components and features like optional 8GB eMMC flash and RTL8189 2.4GHz 802.11b/g/n WiFi chip plus iPEX WiFi antenna.
There is also an option for expansion with a 40-pin header compatible with Raspberry Pi B for more applications. It is compatible with many operating systems including Android, Ubuntu, Debian, etc which makes its software support quite flexible. Cheery Pi PC V7 can support a wide range of applications including TV box, robot, game console, wireless network player, and facial recognition system.
The board comes in two variations with respect to the RAM size and additional features. The board with 512MB RAM is available for $16.5 USD. Whereas, the board with 1GB RAM, 8GB eMMC flash, and WiFi is available for $28.20 USD. The Cherry Pi PC V7 boards are available on the Aliexpress website. For more information visit the official product page. Images and technical specifications have been also taken from the product page.
Subscribe to Blog via Email
Join 97,604 other subscribers
Archives