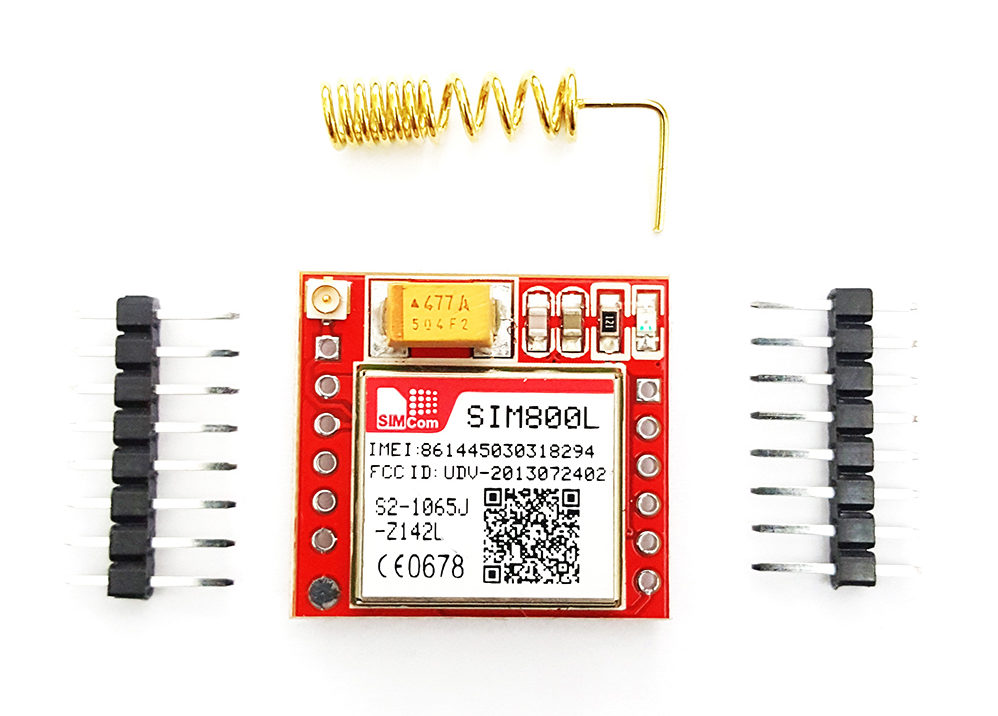 SIM800L GSM module with Nokia 5110 LCD and Arduino
Over the past few tutorials, we have explored different projects that involve building GUI interfaces and menu on the Nokia 5110 LCD display. For today's tutorial, we will do something similar to that but we will kick it up a notch by introducing a GSM module which will help us put a range of GSM based options in the menu.
At the center 0f, today's project is the SIM800l GSM/GPRS Module. This module is a miniature GSM modem, which can be integrated into a great number of IoT projects. The module can be used to achieve anything you can do with a normal feature phone, including sending SMS/text messages, make or receive phone calls, connecting to the internet through GPRS, TCP/IP, among others. In addition to this, the module supports quad-band GSM/GPRS network and can be controlled via microcontrollers or processors over serial communication, as such, it should work wherever you are in the world and should work with whichever microcontroller you choose to use it with.
Aside the SIM800l, we will also use the Nokia 5110 LCD Display, 3 pushbuttons, and an Arduino Pro Micro. The Nokia 5110 LCD will be used to display all the options associated with the project, providing visual feedback to the user when scrolling through them while the pushbuttons will be used to move up and down through the menu and make a selection when desired.  The Arduino Micro, on the other hand, will serve as the brain for the project. It processes the inputs from the pushbuttons and determines what is displayed on the screen.
SIM800L GSM module with Nokia 5110 LCD and Arduino – [Link]