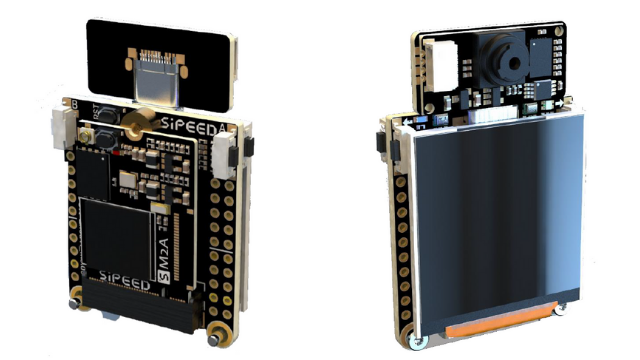 Sipeed's R329 Camera Board Features ARM China Zhouyi AIPU AI Accelerator
Sipeed has been busy releasing several new boards, with some still into the production and testing phase. The manufacturer has now released an R329 camera board for the Chinese community only for free trials because the software environment is not fully ready for mass production. The R329 development board is quite different when it comes to the other boards released by Sipeed due to its newly integrated Allwinner R329 chip, an intelligent voice processor equipped with "ARM China Zhouyi AIPU".
Just like other AIoT development boards by Sipeed, even the R329 development board is designed for voice and video image processing with users who can directly run CV, NLP and other AI models. The module onboard is the MAIX-II A module that along with the SoC is the support for Wi-Fi and BLE. As shown in the demo images, the board comes with a 1.5-inch LCD interface and also an analog dual Mic and 3W speakers.
Features:
CPU: Allwinner R329 SoC features a dual-core Cortex-A53 processor clocked at 1.5 GHz
Memory: 256MB DDR3 RAM
Storage: MicroSD card
AI Accelerator: ARM China Zhouyi AIPU accelerator for up to 256 MOPS
Power Supply: 5V
Camera: OV9732 sensor with 720p USB-C camera module
Display: 1.5-inch LCD display with 240×240 resolution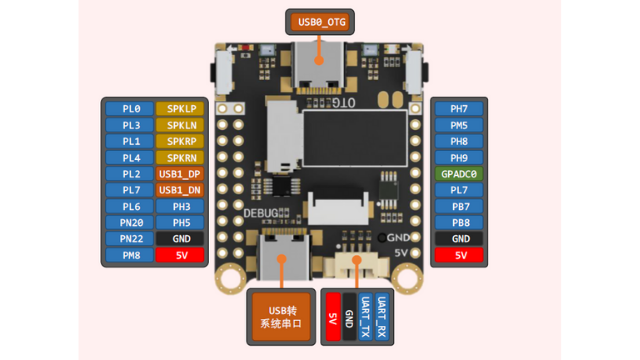 With 256MB DDR3 RAM, the board provides high-capacity and high-bandwidth memory support for voice recognition deep learning algorithms. It is designed with a reserved SPI flash and a MicroSD card socket for storing the programs. This is not the first implementation on the R329 chip as we have already seen R329 Intelligent Voice Development Board.
First spotted by CNX-Software, the software supports the official Allwinner Tina Linux SDK based on OpenWrt 14.07. CNX-Software also confirms that there is no video encoder on board.
The information on the board is currently only available in Chinese, but we can expect the board to be in mass production soon. There has been no comment on the pricing of the board, however, a delay can be expected due to the porting of mainline Linux by this month.
Join 97,426 other subscribers

Archives