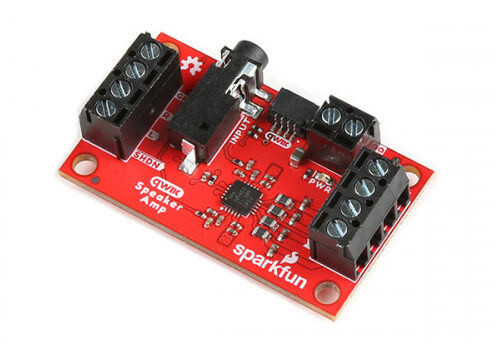 SparkFun Qwiic Speaker Kit comes with RedBoard Artemis Nano and Speaker Amplifier
SparkFun Electronics has designed a comprehensive audio solution, the SparkFun Qwiic Speaker Kit, that comes with all connecting cables, a wall adapter, a SparkFun Qwiic speaker amplifier, and RedBoard Artemis Nano. This audio kit serves as an all-in-one audio solution for hobbyists and professionals to incorporate high-quality audio into their projects, leveraging the Qwiic interface.
The SparkFun Qwiic Speaker Amplifier features the Texas Instruments TPA2016D2 stereo class-D audio power amplifier. The capabilities include volume control (gain), Dynamic Range Compression (DRC), Automatic Gain Control (AGC), amplifier enable/disable functionality, and software reconfigurability through I2C communication. This amplifier delivers minimal heat generation and extended battery life when driving 4Ω speakers at up to 2.8W in stereo or 8Ω speakers at up to 1.7W in stereo.
The RedBoard Artemis Nano is a compact implementation of the Artemis module, featuring a slim 0.8mm PCB design. This board offers convenient onboard LiPo battery charging capability and a Qwiic connector, making it ideal for small-scale projects. The board is breadboard-compatible, allowing for integration into prototyping setups by soldering the inner rows of pins.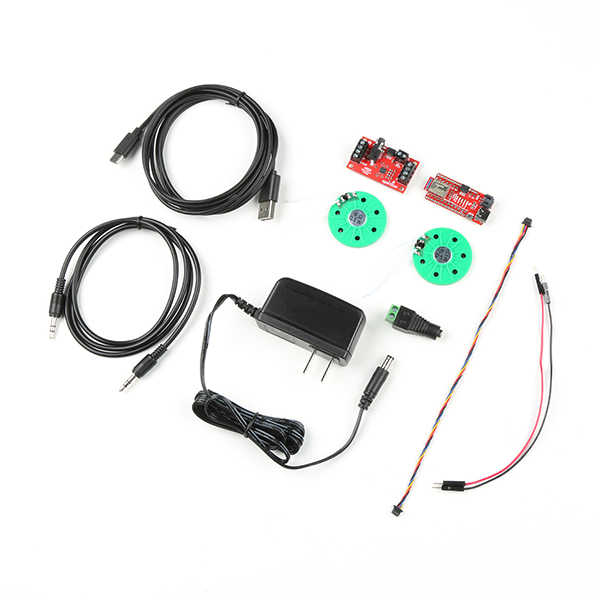 The Qwiic Speaker Kit encompasses two thin speakers that deliver high-quality audio experiences. These speakers are compact and also deliver exceptional sound output, making them suitable for a wide range of applications, including gaming, home automation, interactive displays, and more. Their compact size ensures flexibility in placement, allowing users to incorporate them into projects where space is limited.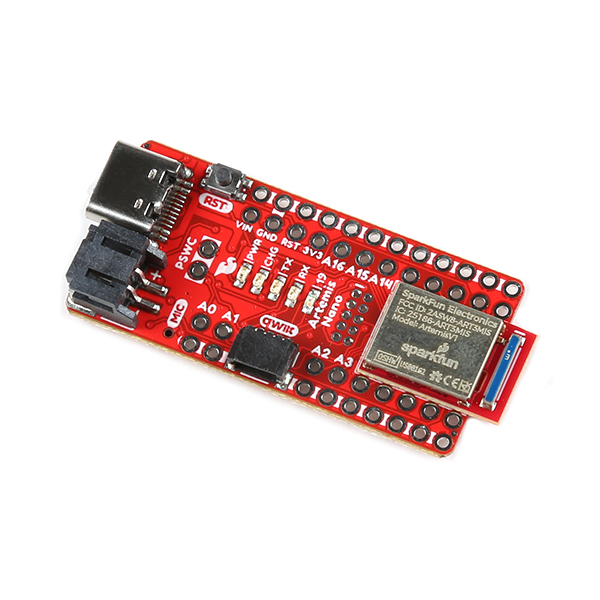 To explore the full capabilities of the Qwiic Speaker Amplifier, the use of an Arduino microcontroller is required. The Arduino's I2C pins are connected to the Qwiic Speaker Amp's Qwiic connector. The Arduino will require a separate power supply for proper functioning. While programming can be done using a computer's USB port, a dedicated 5V USB wall adapter is recommended for stable and reliable power once the program is finalized.
The SparkFun Qwiic Speaker Kit is currently available for purchase at $39.95 USD on the SparkFun official website.
Join 97,426 other subscribers

Archives