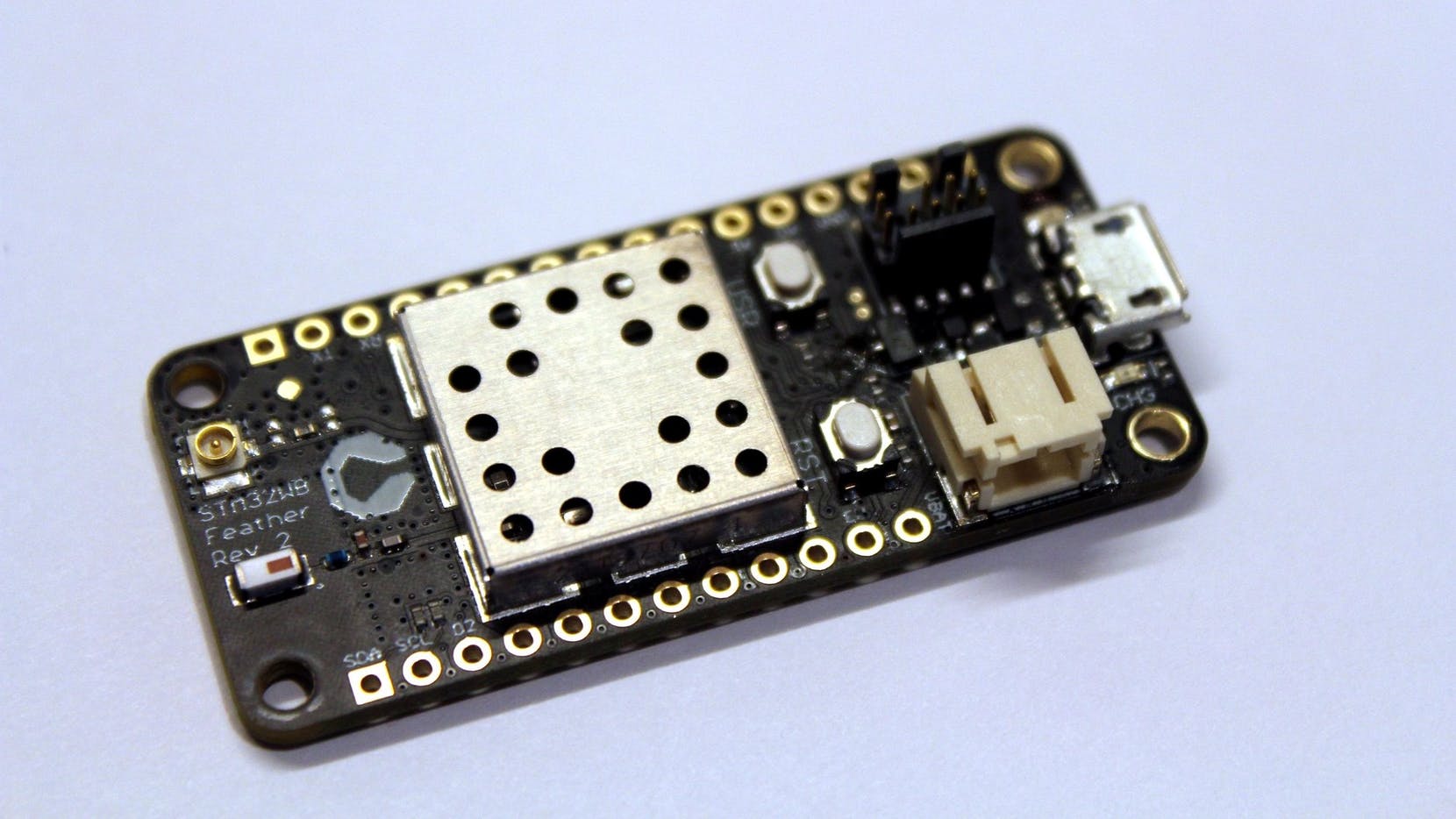 STM32WB Feather Development Board with STM32WB55 Bluetooth 5.0 SoC Sells for $45
Reclaimer Labs has launched an STM32WB Feather development board that is based on STMicro's first wireless STM32 MCU which was announced sometime around last year.
The STM32WB Feather board like other development boards in the STM32 family of wireless MCUs is built around the STM32WB55CG SoC which includes an 64MHz Arm Cortex‐M4 running as the main processor along with a 32MHz Cortex‐M0+ as a co-processor for Bluetooth.
The STM32WB Feather board in Adafruit feather standard, has an STM32WBCGU6 Bluetooth SoC at its core alongside other wireless and ultra-low-power features. One advantage this new line of IoT SoC has over others is that of size and space. The chipset integrates everything together into a single chip, so there's no need for separate chips for microcontroller and radio. It can also achieve lower power sleep states thus making the board efficient at low power.
The chipset has 1MB of flash memory that is shared between the main and co-processors, a USB ROM bootloader, and 256kB of SRAM, while the board itself is equipped with an on-board chip antenna that radiates high – frequency electromagnetic waves, a wide variety of I/O, including 6x analog input pins, UART, I2C, and SPI, plus 7x digital GPIO pins.
The STM32WB Feather board also possesses embedded security hardware functions like 256-bit AES hardware encryption, PCROP read/write protection, JTAG fuse, and public-key cryptography with an elliptic curve encryption engine.
Here's a list of some of the features and specifications that the board has:
STMicro STM32WB55CG Bluetooth SoC with:

Arm Cortex-M4 application core
Arm Cortex-M0+ Bluetooth co-processor
256 KB SRAM
1 MB Flash storage (shared between main and co processors)
USB ROM Bootloader

128 Mbit external SPI NOR Flash memory
On-board chip antenna
u.Fl connector for external antenna
16-pin plus 12-pin unpopulated headers with 6x analog input pins
UART, I2C, SPI, plus 7x GPIO pins
1x Standard SWD debug connector
1x  User button and LED
32.768 kHz crystal for LSE/RTC
5V power supply via micro USB port
2-pin battery header, and,
LiPo battery charger
Dimensions: Adafruit feather form factor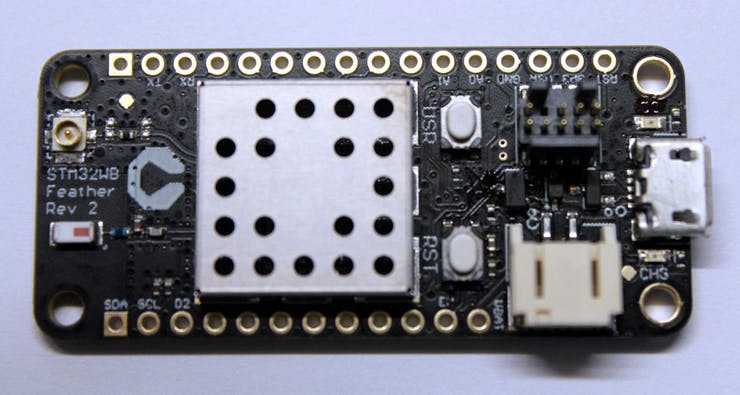 The company has made things easier for users by providing an example project using the STM32CubeIDE, since the STM32WB Feather Board can be programmed with STM32CubeProgrammer.
The board is currently available and sells on Tindle for just $45, in case you're interested in purchasing one, but further details on it including a full schematic and a link to the code sample can be found on the Reclaimer Labs' website.
Join 97,426 other subscribers

Archives