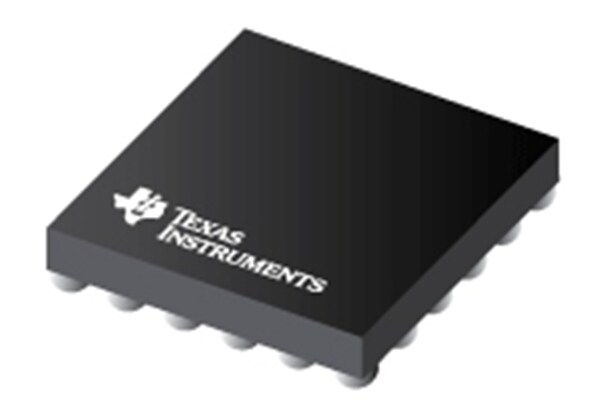 Texas Instruments bq25960 Parallel Battery Charger
Texas Instruments bq25960 Parallel Battery Charger is a 98.1% peak efficiency, 8A battery charging solution using switch capacitor architecture for a 1-cell Li-ion battery. The switched cap architecture allows the cable current to be half the charging current, reducing the cable power loss, and limiting temperature rise. The dual-phase architecture increases charging efficiency and reduces the input and output cap requirements. When used with the main charger, such as bq2561x or bq2589x, the system enables a full charging cycle from trickle charge to termination with low power loss at Constant Current (CC) and Constant Voltage (CV) Mode.
The Texas Instruments bq25960 supports the 5A Bypass Mode charge (previously called battery switch charge) through internal MOSFETs. The Rdson in Bypass Mode charging path is 21mΩ for high-current operation. The integrated Bypass Mode allows backward compatibility of a 5V fast charging adapter to charge a 1-cell battery. The device supports dual input configuration through integrated mux control and driver for external N-FETs. It also allows single input with no external N-FET or a single N-FET.
The device integrates all the necessary protection features to support safe charging, including input overvoltage and overcurrent protection, output overvoltage and overcurrent protection, input undercurrent and reverse-current protection, temperature sensing for the battery and cable, and junction overtemperature protection in both Switched Cap and Bypass Mode.
The bq25960 includes a 16-bit analog-to-digital converter (ADC) to provide VAC voltage, bus voltage, bus current, output voltage, battery voltage, battery current, input connector temperature, battery temperature, junction temperature, and other calculated measurements needed to manage the charging of the battery from the adapter, or wireless input, or power bank.
Features
98.1% peak efficiency switched-cap parallel charger supporting 8A fast charge
Patent pending dual-phase switched cap architecture optimized for highest efficiency

Input voltage is 2x battery voltage
Output current is 2x of input current
Reduces power loss across input cable

Integrated 5A Bypass Mode fast charge

21mΩ Rdson charging path resistance to support 5A input and 5A output charging current

Dual-input power mux controller for source selection during fast charging and USB On-The-Go (OTG)/ reverse TX Mode
Support wide range of input voltage

Up to 12.75V operational input voltage
Maximum 40V input voltage with optional external ACFET and 20V without external ACFET

Parallel charging with synchronized dual BQ25960 operations for up to 13A charging current
Integrated programmable protection features for safe operation

Input overvoltage protection (BUSOVP) and battery overvoltage protection (BATOVP)
Input overcurrent protection (BUSOCP) and battery overcurrent protection (BATOCP)
Output overvoltage protection (VOUTOVP)
Input undercurrent protection (BUSUCP) and input reverse-current protection (BUSRCP) to detect adapter unplug and prevent boost-back
Battery and connector temperature monitoring (TSBAT_FLT and TSBUS_FLT)
Junction overtemperature protection (TDIE_FLT)

Programmable settings for system optimization

Interrupts and interrupt masks
ADC readings and configuration
Alarm functions for host control

Integrated 16-bit ADC for voltage, current, and temperature monitoring
Simplified Schematic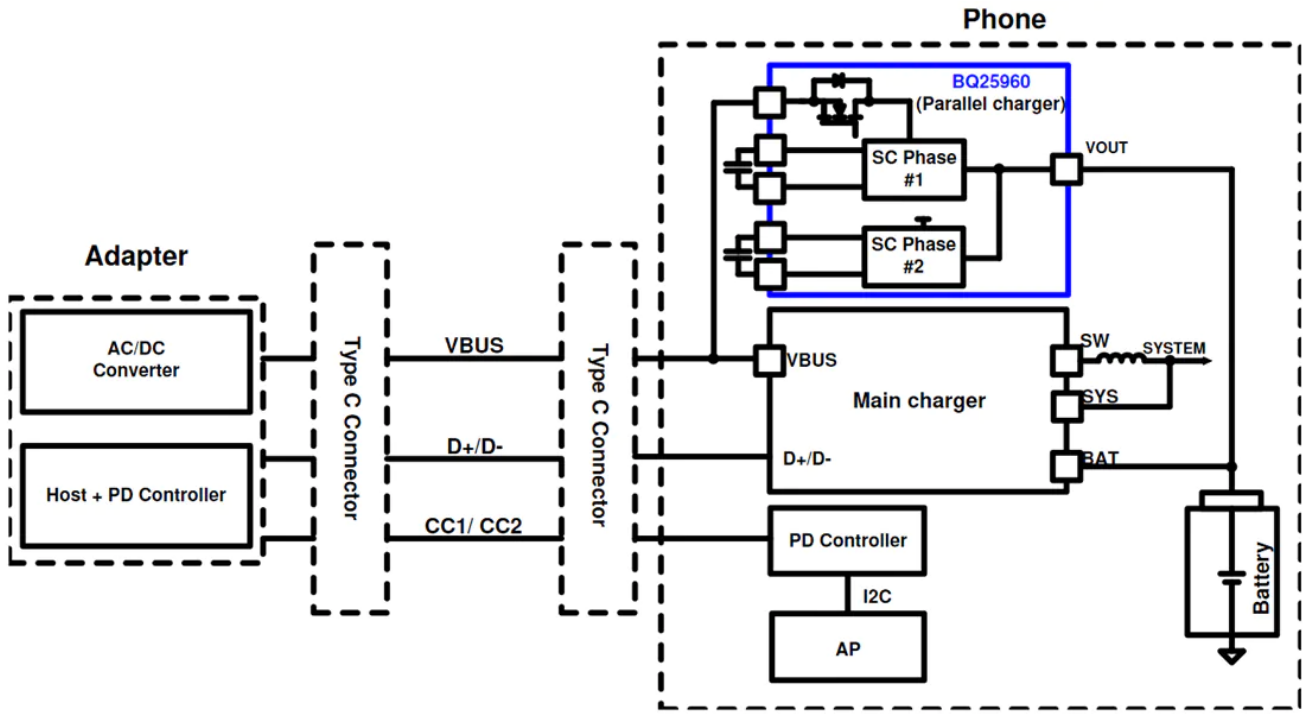 more information: https://www.ti.com/store/ti/en/p/product/?p=BQ25960YBGR
Join 97,426 other subscribers

Archives