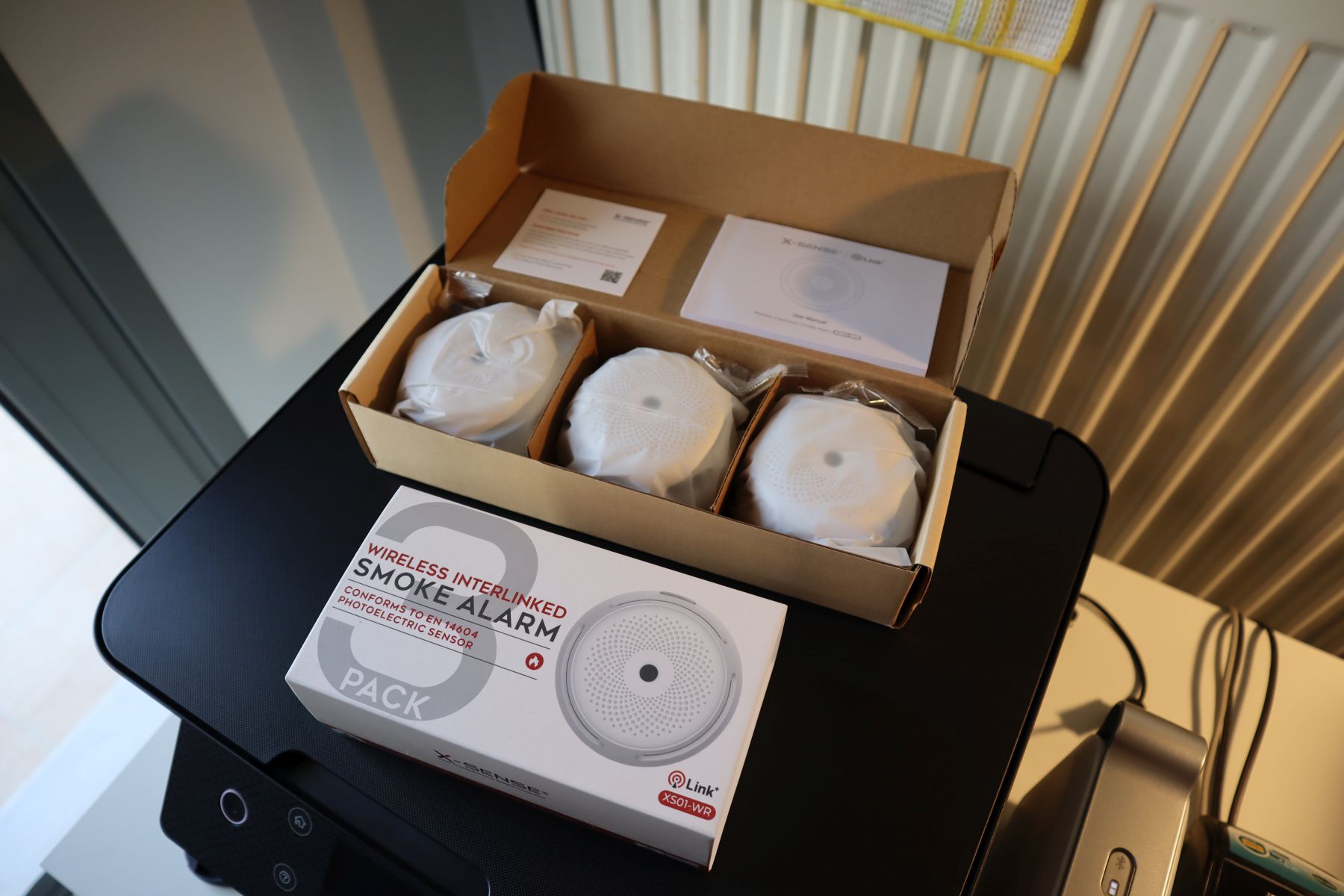 This X-Sense wireless smoke detector covers your entire home – A detailed review
In the past, we have covered X-Sense XP01-W smoke and carbon monoxide alarm detector with a detailed review listing the functions, key features, technical details, and what we think about the hardware. X-Sense has also another smoke detector with a transmission range of 820 feet, and multiple X-Sense smoke detectors can be connected wirelessly– XS01-WR. This sensor family is completely different from the one we previously featured, the X-Sense XP01-W. The X-Sense XS01-WR is a smoke detector with detection of smoke only and uses a single battery as the power source.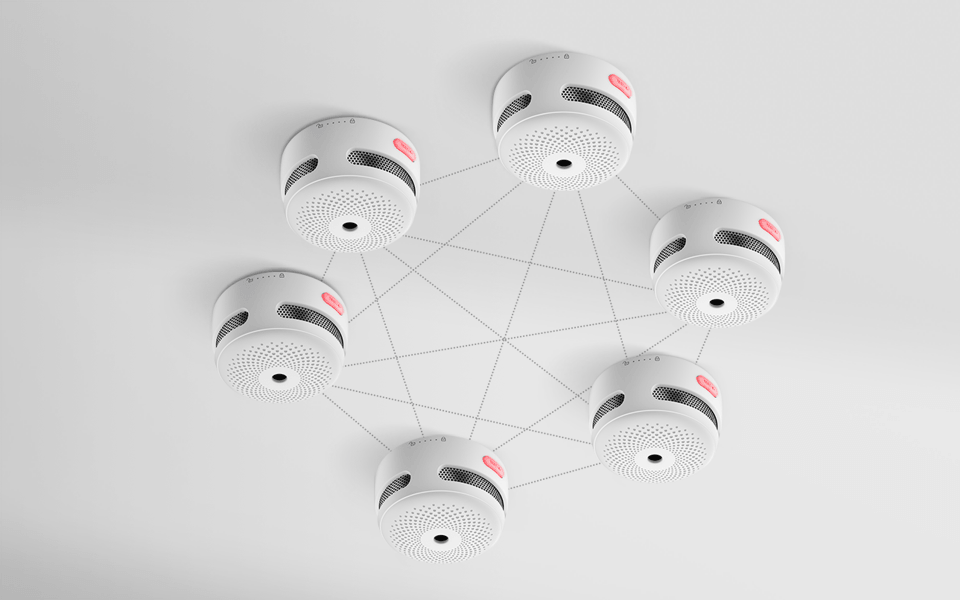 In most cases, general smoke detector sensors are not connected to each other, hence the alarm system makes it difficult for the user to locate the source sensor of the fire. There can also be several false fire alarms that complicate the safety infrastructure and hence an accurate sensing smoke detector that is wirelessly connected to other sensors and can be monitored is the need of the hour. The X-Sense XS01-WR smoke detector is easy to install and operate as it can be quickly installed on any wall or ceiling without the need for any hardwiring.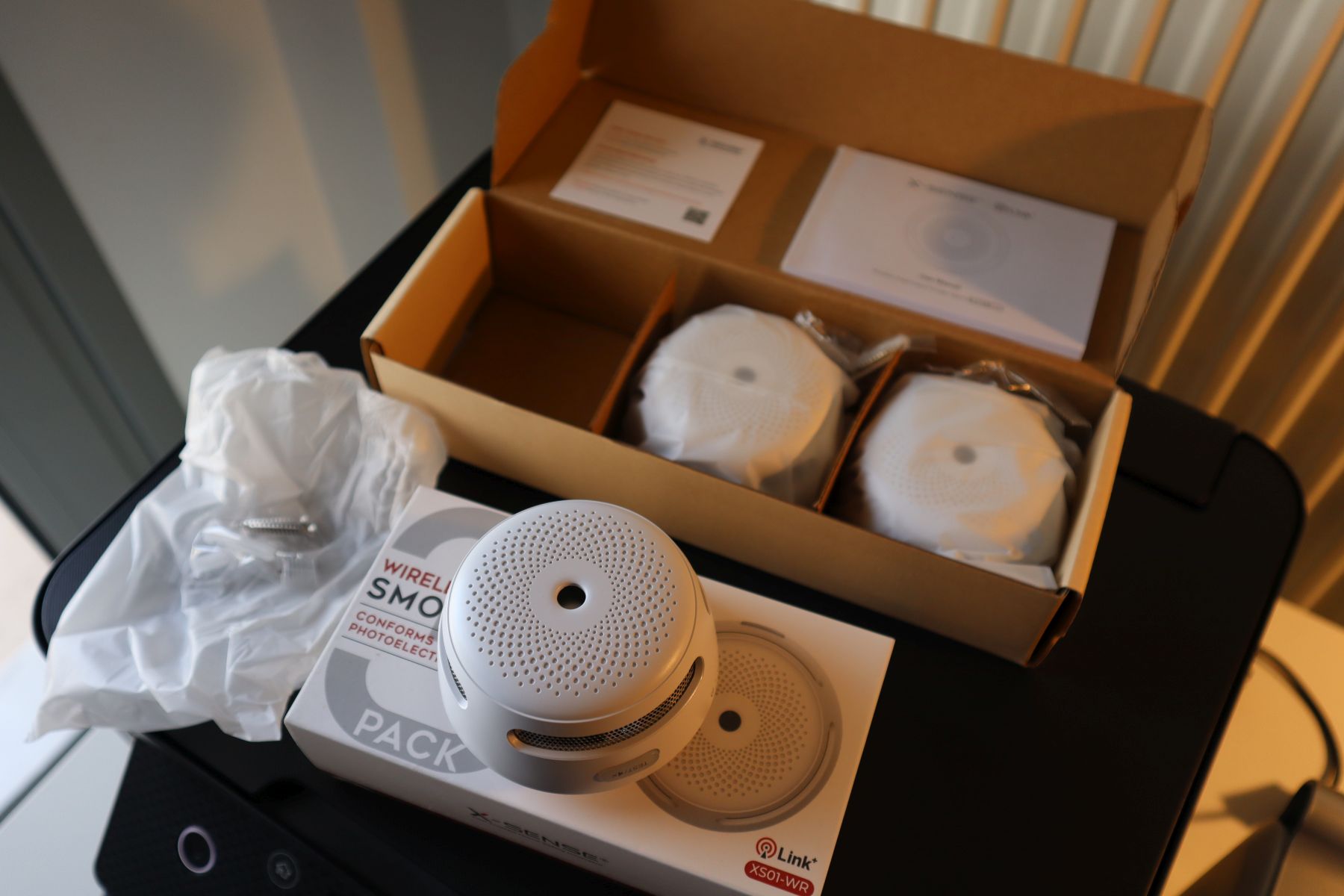 Specifications of X-Sense XS01-WR smoke detector:
Detection type: Smoke
Sensor: Photoelectric
Battery: Replaceable 3V CR123A lithium battery

Operating life: 10 years
Battery life: 5 years

Current rating:

Standby current: <15uA
Alarm current: <150mA

Wireless connection: Provided
Maximum number of interconnected units: 24 wireless units
Compatibility with remote RC01: Provided
Alarm loudness: ≥ 85 dB at 10 ft (3 m)
Silence duration: ≤ 9 minutes
Operating frequency: 915 MHz (UL), 868 MHz (TÜV)
Indicator LED: Red LED
Material: ABS
Installation method: Screw fixings and mounting bracket
Operating temperature: 40-100°F
Product weight: 92 grams
Usage: Indoor use only
Dimensions: Ø 3 x 1.9 in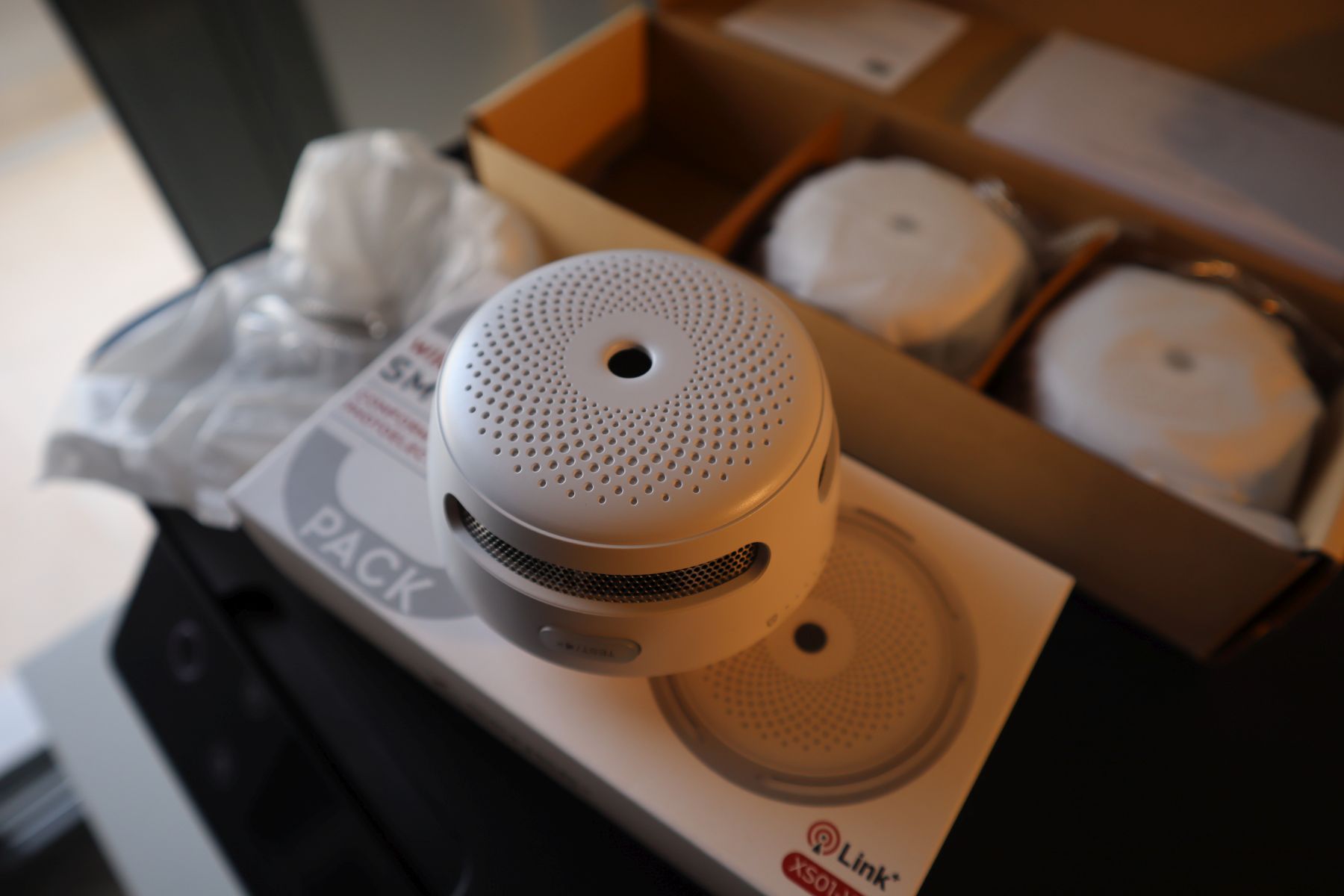 Key features of X-Sense XS01-WR smoke detector:
Coverage: X-Sense has manufactured the XS01-WR smoke detector with the idea of increasing the coverage area. To serve this purpose, XS01-WR smoke detector is able to cover an entire area of 820 feet transmission range. Also, to cover the entire house, the X-Sense smoke detector ecosystem will enable users to connect up to 24 detectors wirelessly and control the security of the house.
Installation: Easy installation allows the user to quickly install the X-Sense XS01-WR smoke detector on any wall of your preference. The installation does not require any hardwiring and a simple press of a button will provide the flexibility to interconnect smoke detectors. The package will also include mounting brackets and screws for easy installation.
Design: The design of X-Sense XS01-WR smoke detector is an "insect-proof design" that buffers and isolates the sensor from insects thus ensuring high accuracy.
Operating accuracy: The smoke detector has been upgraded from its previous version to collect and analyze at least three air samples every 10 seconds to provide greater accuracy.
Battery life: The smoke detector has a battery life of 5 years while the device lifespan is of 10 years. The hardware will alert when the battery is low and there is a need to replace the battery to ensure continuous monitoring.
After-sales service: All the shipped X-Sense XS01-WR smoke detectors come with a 60-day money-back guarantee and a 5-year warranty with lifetime customer support.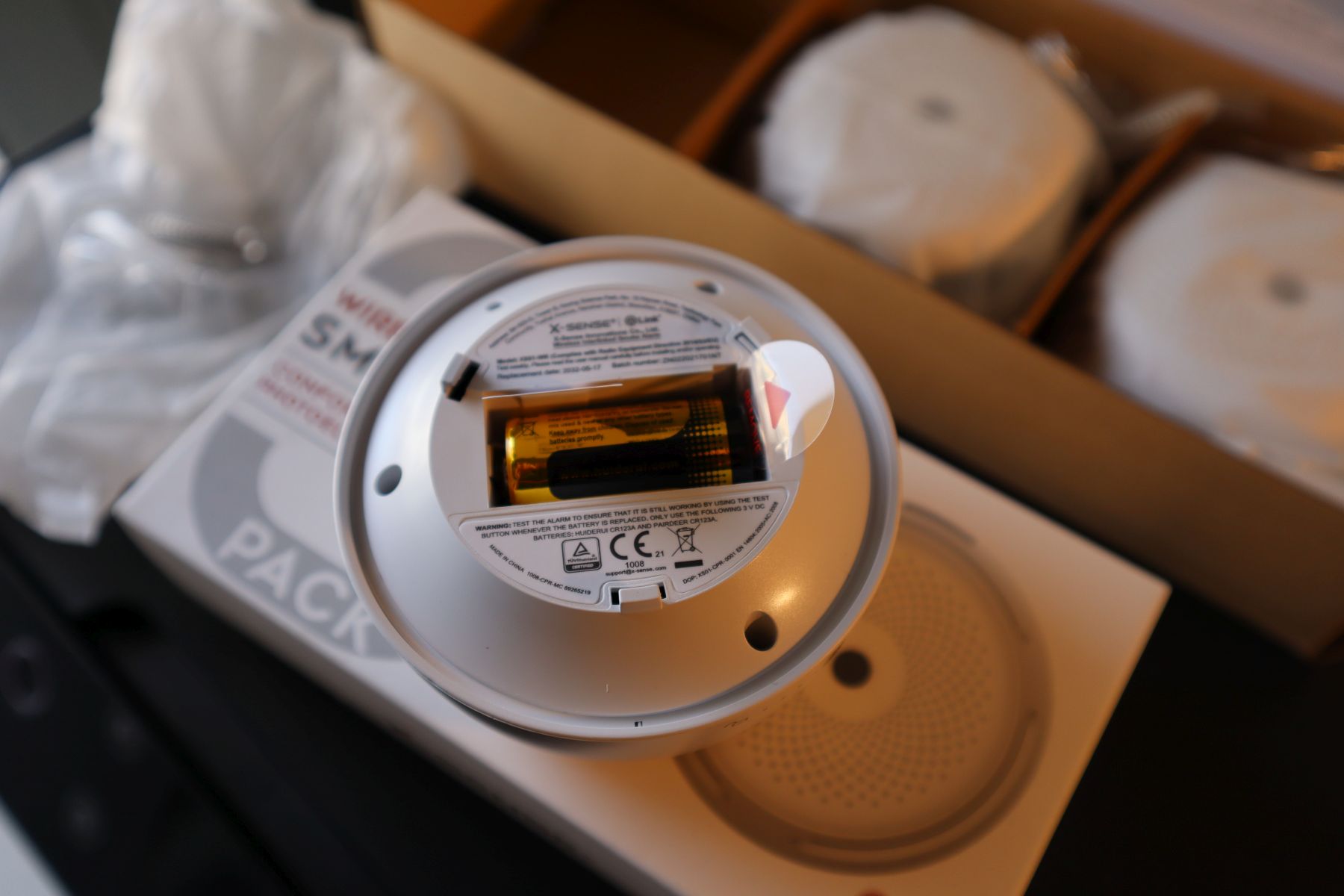 Package content:
3 x alarm units
3 x mounting brackets
2 x screws
2 x anchor plugs
1 x user manual
Conclusion
An interesting fact about the X-Sense XS01-WR smoke detector is that it uses 915MHz RF communication which will not interfere with Wi-Fi signals at home or office. All you have to do is to install and forget these simple smoke detectors. On the other side, the detectors are not connected to a WiFi network, so it's not compatible with Alexa or other online services. This makes the smoke detector model not provide voiced alarms. Also, there is no mobile application to control the device. In case you want to use such features, you can consider checking out the X-Sense XS01-WT hardware platform.
The 3-sensors pack is priced at 79.99 USD on Amazon which we think it's quite reasonable for such interconnected devices.