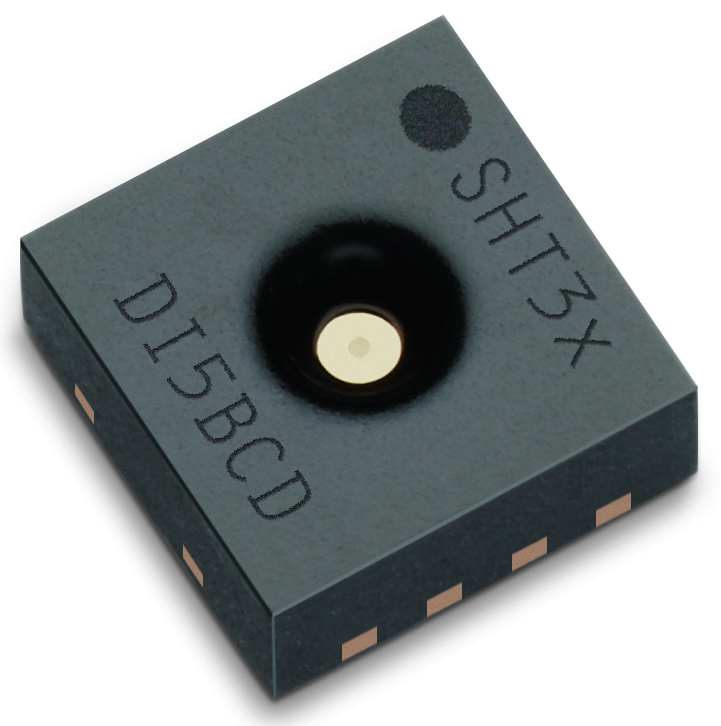 Tiny Precision Digital Humidity sensor
The new digital SHT3x humidity sensor series takes sensor technology to a new level. As the successor of the SHT2x series it is determined to set the next industry standard in humidity sensing. The SHT3x humidity sensor series consists of a low-cost version with the SHT30 humidity sensor, a standard version with the SHT31 humidity sensor, and a high-end version with the SHT35 humidity sensor. The SHT3x humidity sensor series combines multiple functions and various interfaces (I2C, analog voltage output) with a applications-friendly, very wide operating voltage range (2.4 to 5.5 V). The SHT3x humidity sensor is available in both large and small volumes.
Tiny Precision Digital Humidity sensor – [Link]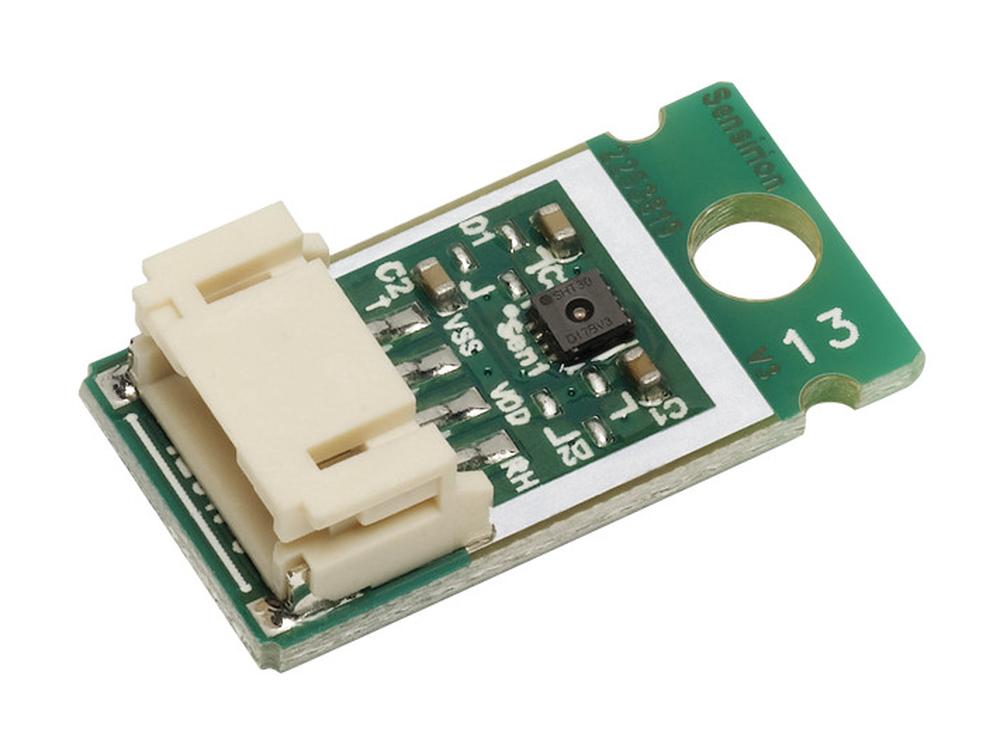 The SHTxx sensors measure relative humidity and temperature of their direct environment. But what to do if PCB doesn't allow the sensor to be placed in the optimal position?
Sensirion's Design Guide Humidity Sensors describes how to design PCB, enclosure and place sensor to optimal location but in practice, there are also applications where it is not possible.
With the SCC30-DB module, designer can place a humidity and temperature sensor anywhere within a device and connect it to the main PCB with four wires. You do not need to spend time to create your own sensor module. Based on Sensirion's experience and expertise, the SCC30 is optimized for easy design-in and sensing performance.
The SCC30 uses the latest generation sensor -SHT30. Module uses Scondar SCT2001WR-S-4P connector (compatible to JST part no. S4B-PH-SM4-TB). To support the development, we offer you mating connector, JST PHR-4 housing and pre-crimped wires.
The SCC30-DB supports I2C normal (100 kHz) and fast (400 kHz) mode. Lower frequencies (below 100 kHz) are recommended for communication because of capacitive coupling of cables with the I2C bus.
The most convenient way to evaluate SCC30-DB performance is the use of SEK-SHTxx/SGP30 evaluation kit. SEK-SCC30-DB, SCC30-DB module with cable for connecting to kit and Sensirion Control Center software. Software is available for Windows, Linux and macOS.
Join 97,426 other subscribers

Archives