If you are a hardware DIY enthusiast who is interested in open source hardware and want to share projects and designs, you have to learn more about Upverter.
Upverter is a web-based EDA (Electronic Design Automation) system which enables hardware engineers to design, share, and review schematics and PCBs (Printed Circuit Boards). It does for open-source hardware design what GitHub have done for open-source software development, providing a collaboration platform. And also offers a Wikipedia-like electronic-component libraries which would ease the burden of electronic design substantially.
Upveter's Tools and Services:
Upverter's Schematic Capture tool is a simple editor that features a real-time syncing and error catching, which enables the teams to work on the same design at the same time. In addition, the in-design search allows you to find a part, net, or an attribute in your design.
Intelligent and responsive PCB layout editor, tightly integrated with the Schematic Capture tool to create an efficient work environment. The netlist and footprint updates appear automatically so that there is no need to manually import the changes.
This tool enables engineers to capture their high-level ideas without losing them as the design moves forward. It allows them to create system architecture, alongside the circuit diagram and PCB layout design.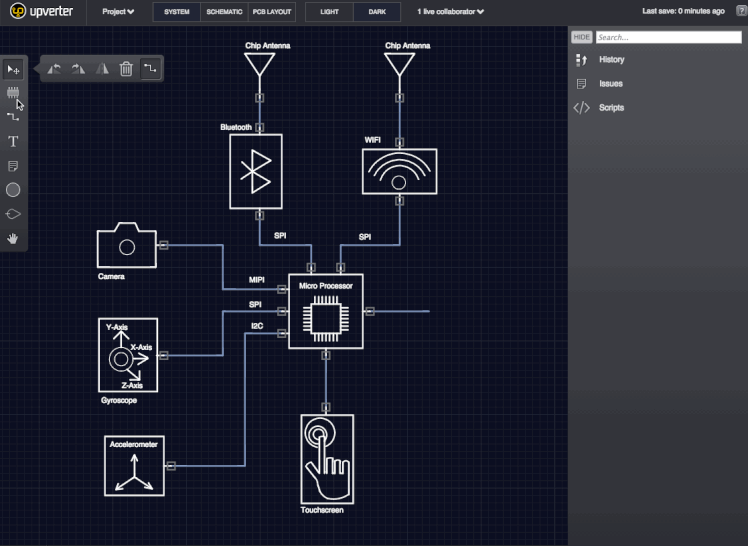 A very important feature for teams that makes them able to work and develop the designs together, at the same time, and from different places. With Upverter's automated version control, every action by a team member is logged, synced, and stored, enabling infinite redo/undo stack and quick jump back to a previous instance.
A growing and updated large library with the ability to create or order your parts if you couldn't find them. For accuracy of the schematic symbol, footprint, and key part attributes, Upverter verifies all the parts' designs, removing the risk of symbol and footprint errors.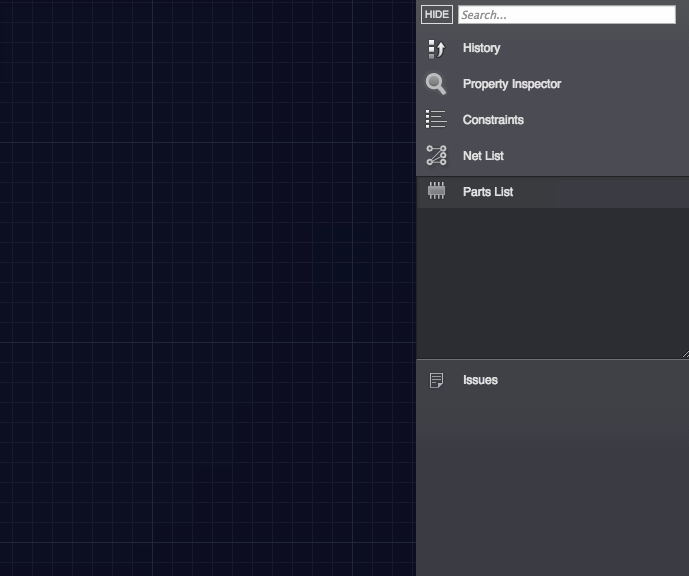 Upverter helps hardware designers to visualize their boards as a real, three dimensional objects before sending them to manufacturing. The rendering is automated and does not need time. You can also export your model in many file types to bring your product to the real world.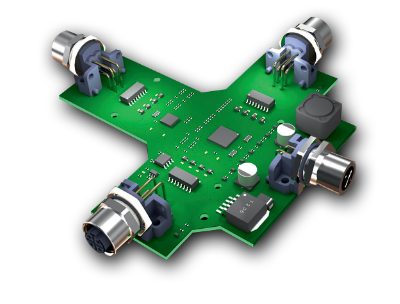 The service is free for open-source circuits and boards enabling most features, the professional and premium plans allow private project with access to more features starting from $1,200 per year.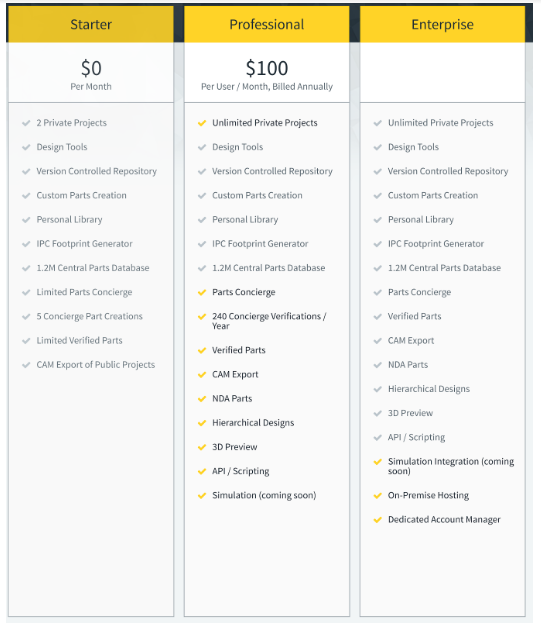 Sign-up and start explore Upverter more by yourself.
Join 97,426 other subscribers

Archives