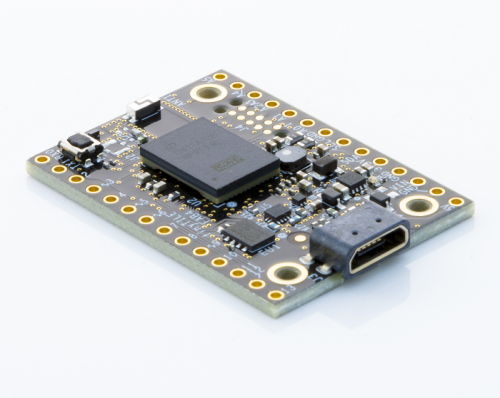 Farnell element14's tinyTILE is an Intel Curie module based board created by the distributor in partnership with Intel. by Julien Happich @ edn-europe.com:
Measuring only 35x26mm, the tinyTILE has been specifically designed for use in wearable and IoT designs for consumer and industrial edge products. It runs a software platform created specifically for the Intel Curie module and as such, can be programmed using either the Arduino IDE, Intel's own software, Intel Curie Open Developer Kit (ODK), or Anaren Atmosphere, a cloud-based ecosystem that offers a complete end-to-end IoT solution.
Premier Farnell partners with Intel on IoT – [Link]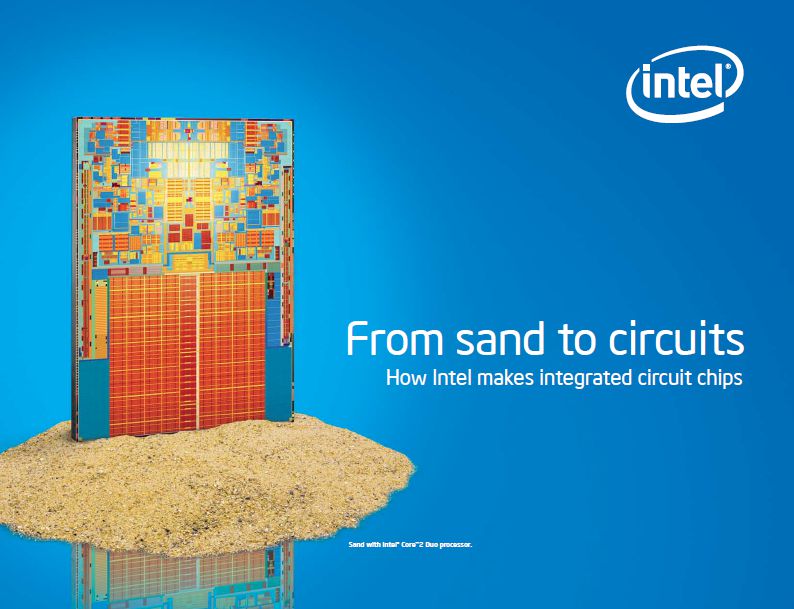 Here is a nice PDF document from Intel explaining how integrated circuits are made.
From Sand to Circuits – How Intel makes integrated circuits [PDF] – [Link]
Google had launched Brillo, a new Android based OS used for embedded development – in particular for low-power, IoT devices. Brillo brings the simplicity and speed of software development to hardware for IoT with an embedded OS, core services, developer kit, and developer console.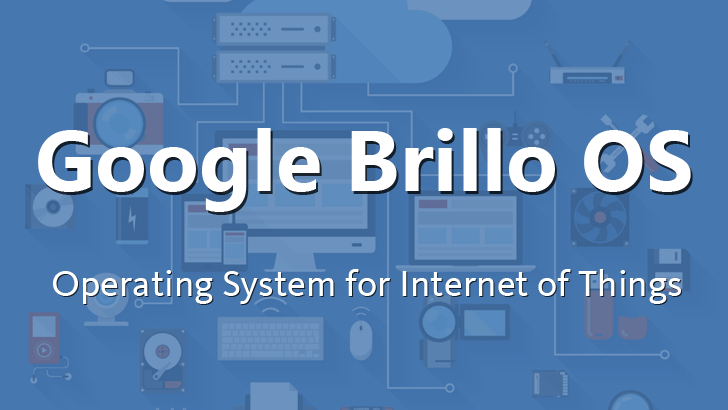 Brillo works in conjunction with Weave, an open, standardized communications protocol that supports various discovery, provisioning, and authentication functions. Weave enables device setup, phone-to-device-to-cloud communication, and user interaction from mobile devices and the web. The chief benefit is allowing a "standardized" way for consumers to set up devices.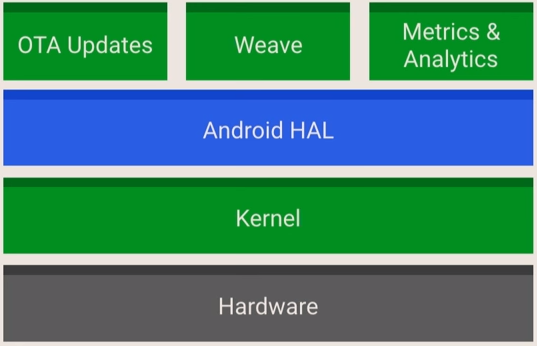 The big challenge  is unifying and facilitating the communication among the estimated 200 billion smart devices expected by 2020. Whether you're looking to build a simple DIY project or implement an enterprise scale m2m (machine to machine) project, Google's new tools will be a big help.  Fortunately, Brillo appears pretty easy for developers who are already familiar with Android.
Check this video by Google about Brillo and its features, and you can watch another video about Weave
Brillo supports a trio of ARM, Intel, and MIPS hacker SBCs (Single Board Computers) called " made for Brillo" hardware kits. One of these kits is The Edison kit for Brillo by Intel, that includes an Edison IoT module plugged into a baseboard that offers convenient, Arduino-style expansion compatibility.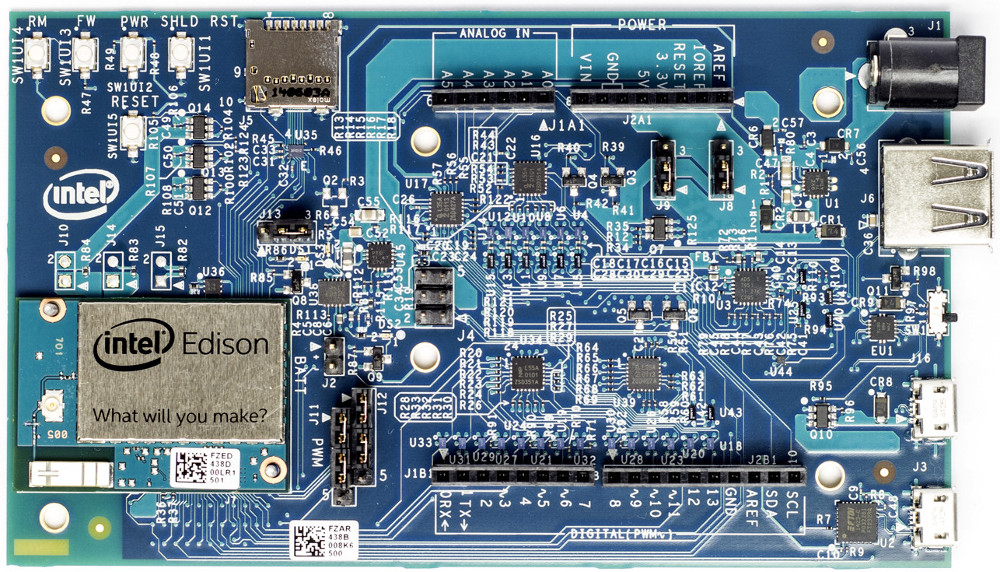 One of the great things about Brillo that the security issue with IoT applications is solved by choosing to use secure boot and signed over-the-air updates and providing timely patches at the OS level.
If you are interested in developing Brillo itself you can check the Brillo developer portal where code, development tools, and documentation for the Android-based Brillo embedded OS for Internet of Things devices can obtained. You should ask for an invitation then when you gain access you will get everything needed for your next project.
A high introduction was presented by Intel in the Open IoT Summit  in April 2016, you can check it here.
As Intel, UN and IDC mentioned in their joint report that there will be an average of 26 smart devices for every human in just 5 years, we can predict a rapid growing development and enhancements for IoT systems, devices and protocols.
ExaGear Desktop is virtualization solution which opens up a host of new possibilities for running apps across platforms. ExaGear Desktop makes it possible to run Intel x86 application on ARM-based devices, and is targeted to individuals running ARM-based Mini PCs and to businesses deploying ARM-based devices to cut costs. For example you can run Skype on ARM devices (youtube; https://youtu.be/4GUP27TJ5w4). Moreover you can run x86 Windows applications on ARM-based devices by installing Wine.
ExaGear Desktop also boasts outstanding performance specs – in tests it runs 5 times faster than Qemu.
Running Intel x86 apps on Raspberry Pi 1 and 2  – [Link]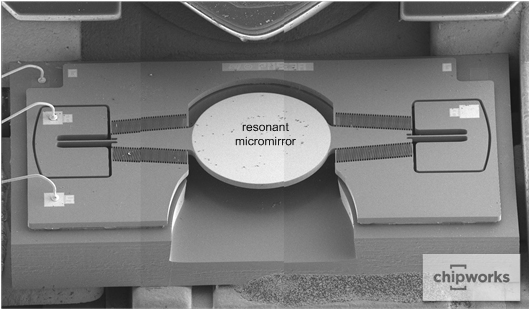 by Sinjin Dixon-Warren @ chipworks.com:
The Intel® RealSense™ gesture camera represents another foray by Intel into the consumer products space. The camera has been incorporated into the Lenovo ThinkPad Yoga 15. Intel disclosed at IDF14 that the device is formed using three components: a conventional color CMOS image sensor camera, an infrared images sensor, an infrared light projector (the main focus of this article), plus an image processor. It can also incorporate a pair of microphones.
Inside the Intel RealSense Gesture Camera – [Link]