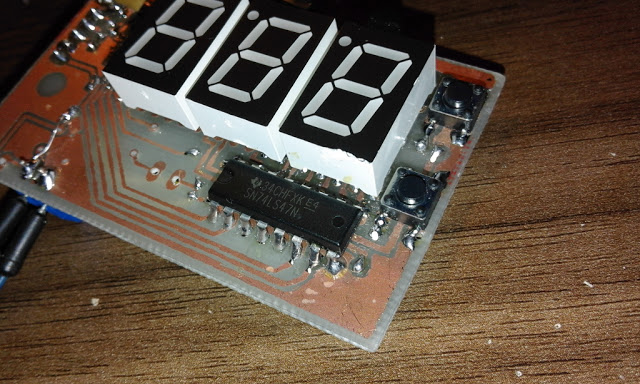 ATmega8 Thermocouple Thermostat
morethanuser.blogspot.com has published a thermocouple thermostat based on ATmega8 and  MAX31855KASA Thermocouple to digital converter IC from Maxim.
Here is a circuit, I used popular thermocouple type K and MAX31855KASA+ to interface it. I could also put some op amp, and connect to Atmega8's ADC, but 31855 is for lazy people and has everything inside, just connect thermocouple, and get data through SPI interface. It has also some nice features, like error detect (if therm. is damaged or shorted to VCC or GND), it's not so cheap from the other side.
ATmega8 Thermocouple Thermostat – [Link]
Join 97,426 other subscribers

Archives