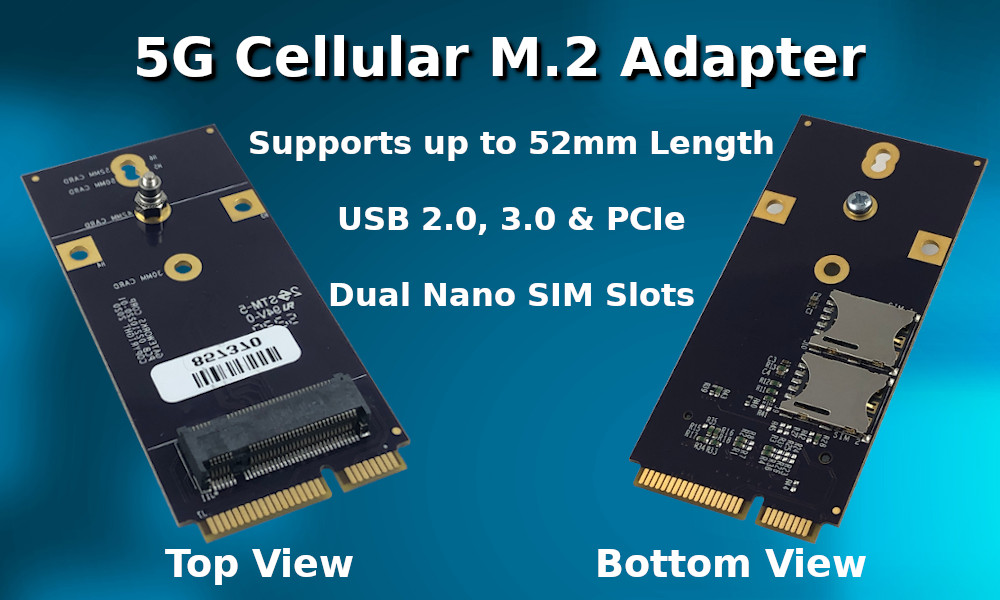 5G Cellular Modem M.2 Adapter for Mini-PCIe Slots on SBCs
5G is the latest technology in the cellular communication space, offering faster speeds, lower latency, and enhanced capacity. 5G modems for embedded applications are largely being released in the M.2 form factor. Gateworks single board computers use Mini-PCIe slots for cellular and WiFi connectivity.
To accommodate these new 5G modems, Gateworks has released a flexible Mini-PCIe to M.2 adapter that supports modems up to 52mm in length. The M.2 slot is a B-Key slot that supports USB 2.0 & 3.0 depending on the model, with PCIe signalling optional. Dual Nano SIM slots are available on the backside of the card.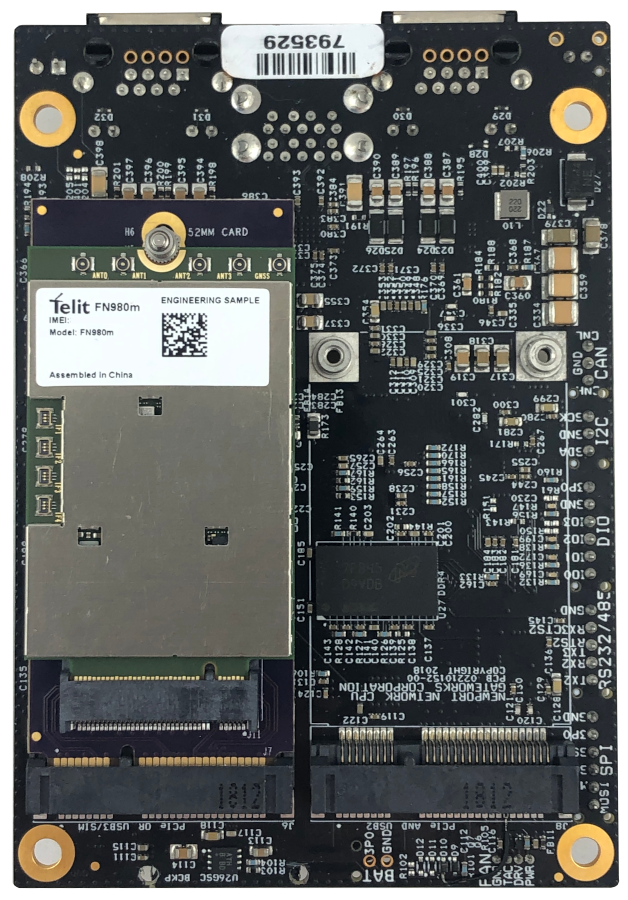 5G M.2 Cellular Modem Adapter Highlights:
Converts Mini-PCIe slot to M.2 B-Key Slot
Supports various size M.2 Cards30, 42, 50 & 52mm long 5G M.2 Modems (30mm wide & less)
Offers Dual Nano SIM slots
Supports both USB 2.0 and 3.0 (varies by model)
PCIe can optionally be supported at the time of order
View Product Page and Request Pricing
Join 97,426 other subscribers

Archives