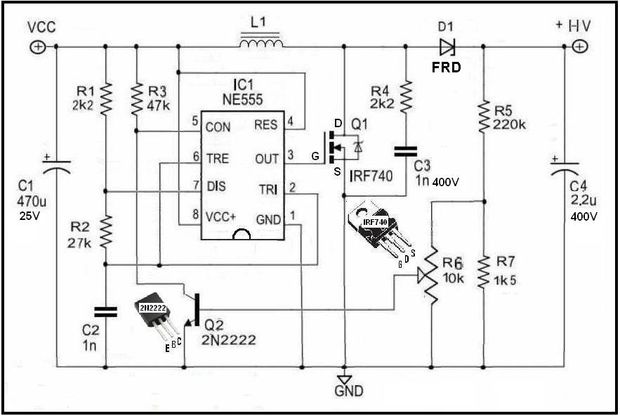 Adjustable HV Power Supply for Stompbox
This SMPS can be powered with low input voltage, from 5 VDC to 15 VDC and provided adjustable Output Voltage: + 92 Vdc to +340 Vdc.
Can be used too, as power supply, for the Xenon Lamp, Nixie tube Clock, VFD display, Magic Eye, Neon, and too many others electronics circuits who need HV power supply to work. Is great to use with many models of Nixie tube. It can drive 6 Nixie tubes, in multiplex mode, from 180 to 200V. Powered with low voltage from 5VDC to 15 VDC. With this SMPS you can power 250V @ current of 7.5mA! *In all case above, important note, DC and AC filters must be improved, if is desired reducing present HF frequency noises at output! Another fact, informed before, the RF energy is irradiated as magnetic and electric field, shielded assembly could be necessary!
Adjustable HV Power Supply for Stompbox – [Link]
Subscribe to Blog via Email
Join 97,456 other subscribers
Archives