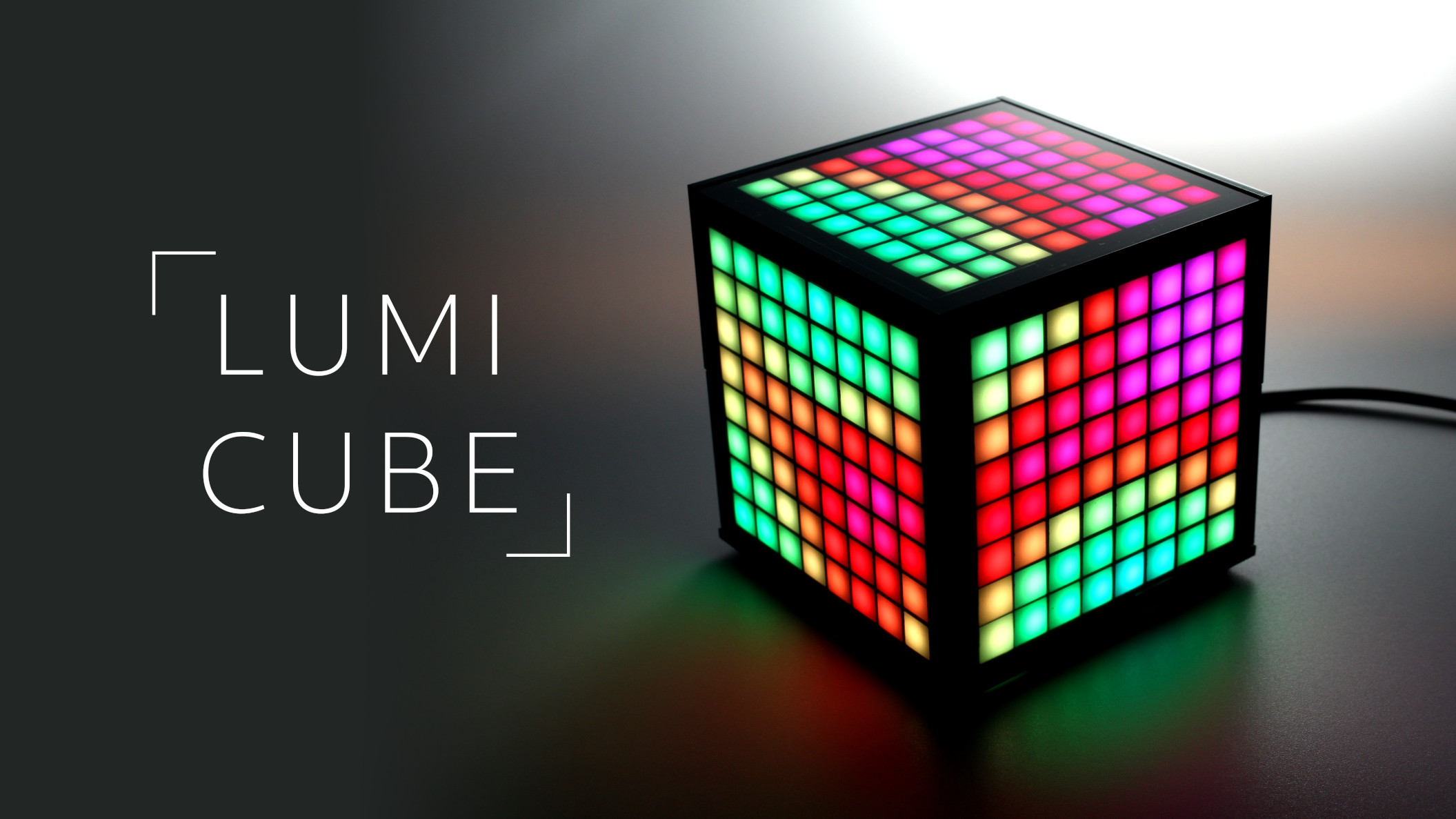 Bring your creations to life with LumiCube — an ultimate LED cube kit for the Raspberry Pi
A two-man team has created an ultimate LED cube kit for the Raspberry Pi, one that helps to bring your ideas and creativity to life.
"We created the LumiCube to bring the joy of tinkering with technology to as wide an audience as possible. Perhaps you remember the fun and excitement of sitting in front of an old BBC Micro? That's the kind of experience we wanted to recreate with the LumiCube: create patterns and sounds with just a few lines of code!" the team explains.
The LumiCube as it is called is a kit for the Raspberry Pi covered with over 190 bright LEDs. It combines the powerful mini-computer with a whole range of electronics and sensors and is perfect for beginners and enthusiasts.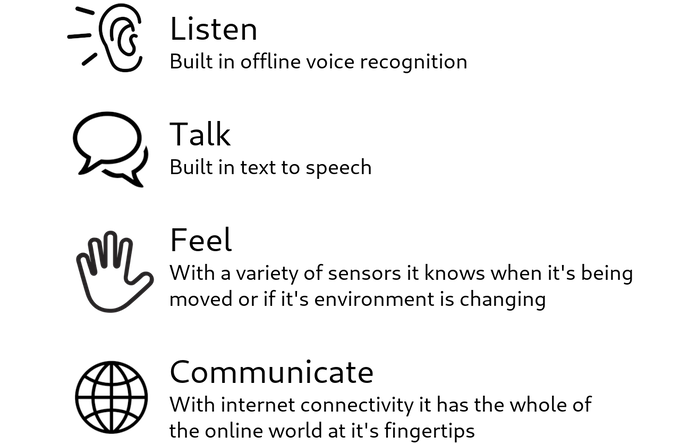 The 10cm LumiCube has features that help to support your creativity, from a speaker to an accelerometer, to a screen, to a microphone, and to a range of sensors. It is just a perfect playground that allows you to stay in your creative zone and try out new ideas easily.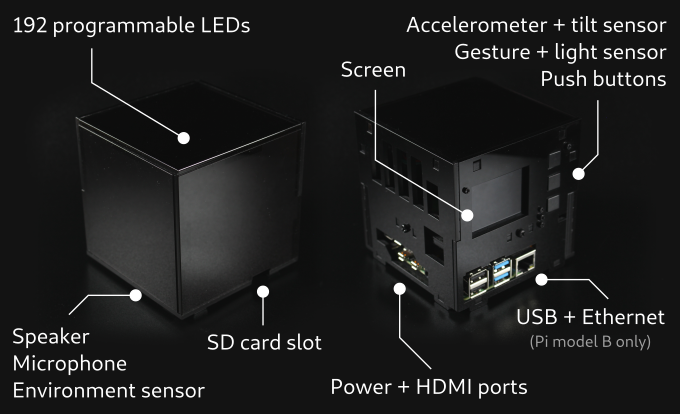 You may want to consider trying to use the LumiCube to unfold a number of creative possibilities like creating an internal ticker that gives you constant and regular updates about your important events or creating a wake-up lamp that is programmed according to your schedule, or even making your animations react when you pick them up or shake them. You may also want to use it to create a Pomodoro timer that keeps track of your sessions, send messages to your loved ones, or help you focus by providing some background sounds. It's quite small in size, so it's something you can just place on the desk while you work.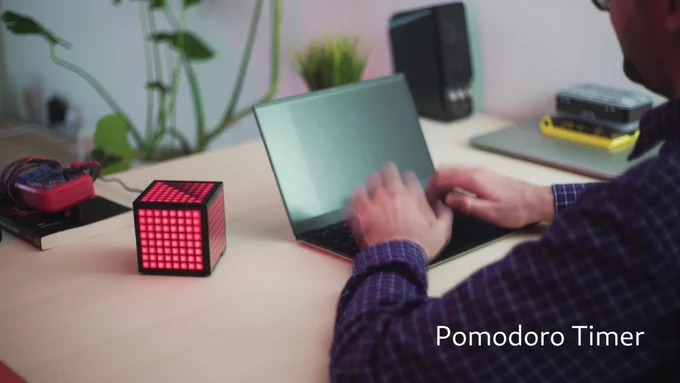 The LumiCube is also one good way to learn the Python programming language, for those who are not conversant with coding in Python.
"Every part of the LumiCube is programmable, using our browser-based coding environment. We've worked hard to remove any complexity, so you can achieve real results with just a few lines of code. Sometimes modern technology can feel overwhelmingly complicated – with the LumiCube we set out to make programming fun again!"
The team also said that they have made everything as interactive and as immediate as possible.
"Our software works straight out of the box, so you won't get stuck installing and configuring libraries. The commands to control the LEDs are brief and intuitive. Users can create patterns and animations using the Python programming language, directly from their web browser."
What's more?
The LumiCube has environmental sensors that can help you monitor your office or home environment, taking and storing records of the temperature, humidity, and air pressure variations of your space.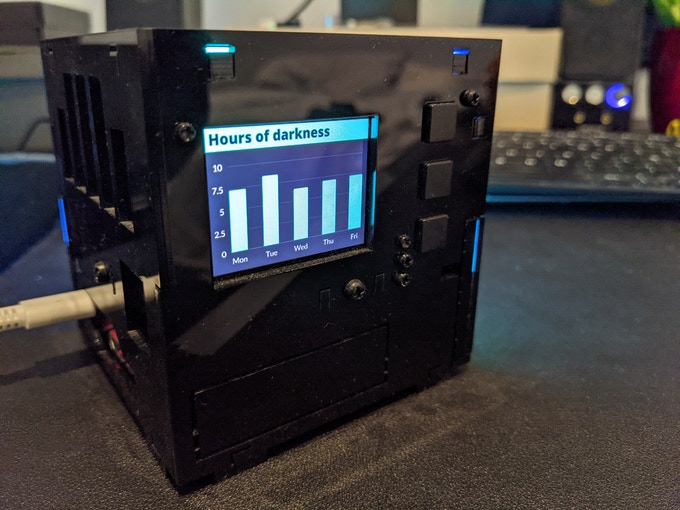 Pricing and Availability
The project has been launched on Kickstarter with manufacturing expected to start in June this year while shipping will be in September.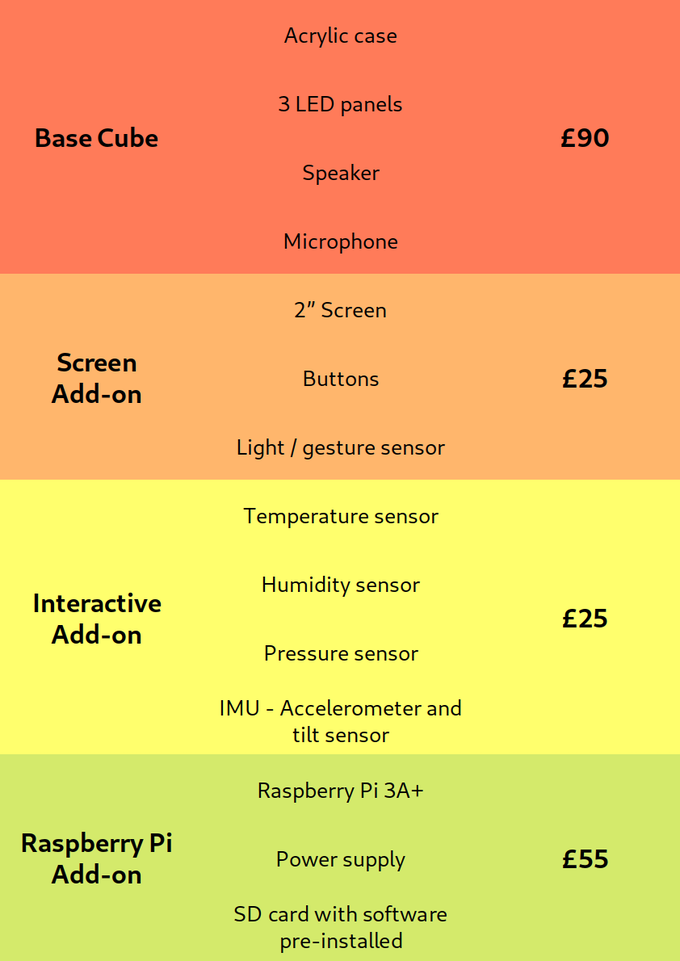 Further Details
Join 97,426 other subscribers

Archives