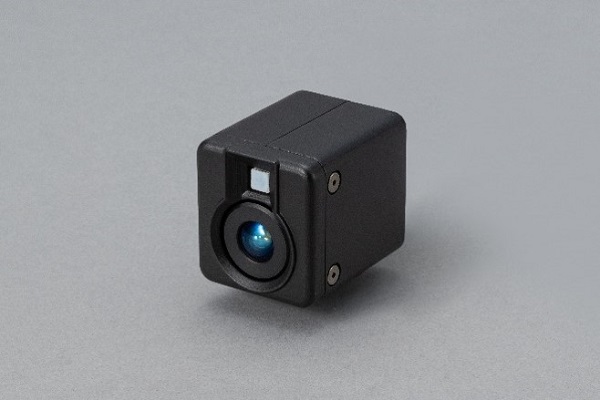 Brookman Technology develops a three-dimensional range image sensor for up to 30 meters
Japanese communications and embedded device manufacturer, Brookman Technology, collaborated on using a hybrid Time-of-Flight method developed by Prof. Shoji Kawahito of Shizuoka University. The collaboration has led to the (as claimed) "world's first" next-generation 3D Time-of-Flight (ToF) distance sensor, which is capable of operating over a distance of up to 30 meters. This sensor is able to measure an expanded range which is more than 5x that of a traditional indirect ToF-based 3D sensor.
Brookman Technology's ToF 3D range sensor uses CMOS image sensor capabilities to provide enhanced image quality for autonomous drones and robot carriers. The hybrid ToF 3D sensor also has a light canceling function, which also makes it the "world's first" CMOS image sensor that can measure a distance of up to 20 meters under illuminance of 100,000 lux.
"Together with Brookman Technology, we hope these new sensors will contribute to greater safety and convenience by functioning as '3D sensing eyes' that expand the possibilities for autonomous robots and industrial devices," said Tatsuo Noguchi, head of Toppan's ToF Business Development Center. "Toppan will drive further development of cameras with range sensors employing the new ToF technology."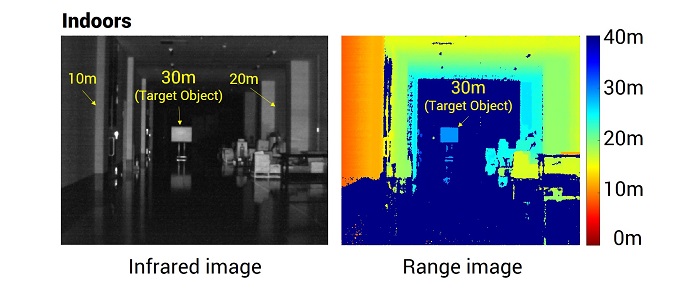 The key features of the new ToF sensors are the measurement distance, noise cancellation function, high-speed imaging, and simultaneous operations. As mentioned earlier, the use of a hybrid ToF method makes the new 3D sensor capable of working at a measuring distance of up to 30 meters. For high-speed imaging, the ToF sensor does not blur the image to cause errors but also eliminates ambient light noise in a single frame. The sensor can take a maximum of 120 range images per second, which is approximately four times that of the existing techniques. The simultaneous operations also provide a unique control to cancel out signals emitted from other cameras, making it possible to work with up to 256 cameras without the interference of signals.
Further details on the ToF sensor technology have been presented by Toppan, Brookman Technology, and Shizuoka University at the 2022 IEEE Symposium on VLSI Technology & Circuits (VLSI Symposium). According to the company, testing and validation of the sensors will begin in December 2022 with commercial sales in Fall 2023.
Join 97,426 other subscribers

Archives