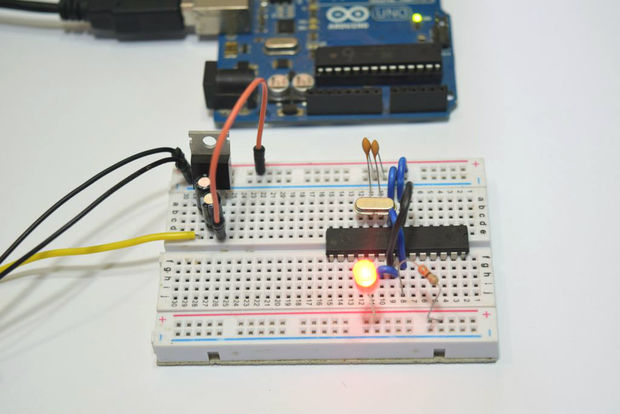 How to build an Arduino Uno on a BreadBoard
"webgeeks" show us how to setup an Arduino UNO on a breadboard – aka bare minimum arduino:
If you are like and me and enjoy building electronic projects then you might have worked with the Arduino Uno. The Arduino uno is the most popular micro controller of the series and has a large collection of libraries which make working with it very easy. So there would be times where you may need more than one Uno for the project, I like to make my own micro controller rather than buying a new one, as this saves me some money which may be helpful for other such projects.
How to build an Arduino Uno on a BreadBoard – [Link]
Join 97,426 other subscribers

Archives