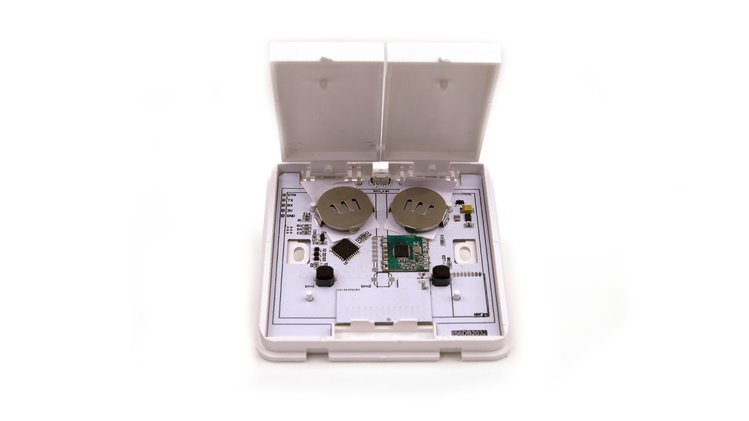 easySwitchBox – The long-range LoRa® wall switch
easySwitchBox by easySensors is a long-range LoRa® wall switch powered by coin cells and the Arduino IDE. easySwitchBox enables you to remote control your appliances from long distance as easy as the push a a button.

The easySwitchBox does one simple thing – it sends on\off signals to any relay, actuator, or other project. It can be used to trigger any event wirelessly and from a distance (even up to a couple kilometers using LoRa®). It's easy to program using the Arduino IDE, and communication is secured by an authentication chip. The easySwitchBox not only makes your project more effective, it also looks more professional.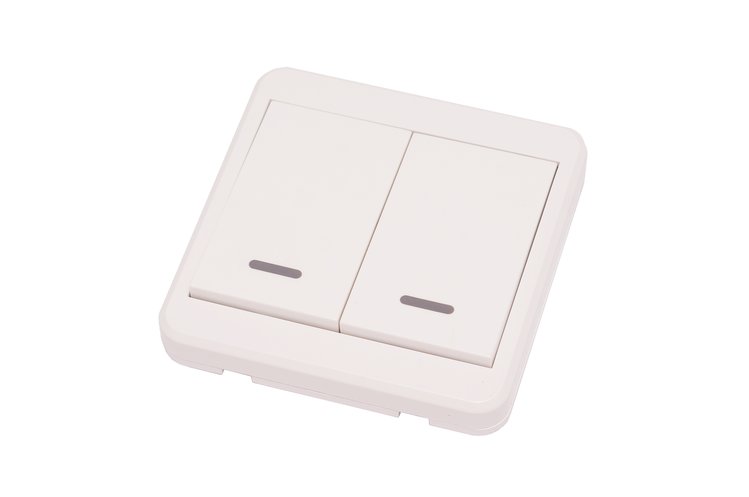 Features & Specifications
IDE Control: Fully compatible with the Arduino IDE

Enumerates as an Arduino Pro Mini @ 8 MHz
Compatible with all RFM 69 \ 95 compatible open source libraries available

Radio Transceivers: Three transceiver options are available

HopeRF RFM95 LoRa® 433/868/915 MHz (long-range version)
HopeRF RFM69-HCW 433/868/915 MHz (mid-range version)
HopeRF RFM69-CW 433/868/915 MHz (low power consumption version)

Security: On-board Atmel/Microchip ATSHA204A crypto-authentication chip

Provides secured handshakes

Antennas: Tuned PCB antenna options that are soldered to the main board

915 MHz – United States, Canada, Australia
868 MHz – Europe
433 MHz – Europe

Interface: Long-run soft-touch buttons similar to high-quality home switches

Each button has a built-in LED for message delivery confirmation

Power: Utilizes two CR2032 coin cell batteries

On-board coin cell holders
Reverse polarity protection
High-efficiency power converter
Batteries can last as long as two years with daily use

Mounting: Two options are provided for mounting

Pre-applied adhesive tape on the back
Screws through holes in the back plate

Open Source Hardware: For all your hacking desires
Nano Radio Shield
Some easySwitchBox kits ship with an Arduino Nano radio shield that allows you to easily receive signals from easySwitchBox using an Arduino Nano. This shield: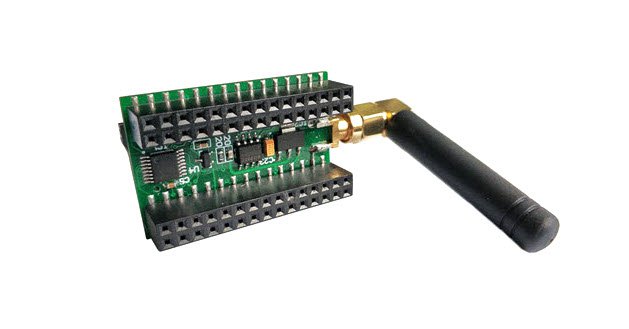 Will come with the same radio configuration as the easySwitchBox you order (RFM69-CW/HCW, RFM95)
Allows jumper wire access to all Nano pins, even with the Nano installed
Contains an Atmel/Microchip ATSHA204A crypto authentication chip (as does easySwitchBox)
Has an SMA connector for antenna (antenna is included)
Has an on-board 5 V to 3.3 V level converter for the radio and Flash
Features a microSD card slot
Quality and Versatility
RFM 95 has miles of coverage. RFM 69 is great for indoor use (for example: RFM69CW can easily cover large 5-story building). Since easySwitchBox is 100% compatible with Arduino IDE, anyone who loves Arduinos can use it in their projects. The easySwitchBox also comes with example code, to help get you started.
Finely-Tuned and Tested
Each easySwitchBox is tested and tuned while inside the enclosure and with a hand in front of it so that the resonance and Standing Wave Ratio (SWR) can account for these blockages.
Easy to Program
It has both open source hardware and software parts. The project is based on popular RFM 69/95 radios. There are lots of open source drivers and software available for RFM 433/868/915 MHz radios. It is easily programmable, using the popular ATmega328P, and is Arduino IDE compatible.
The project is live on CrowdSupply and has 22 days to go with pledges starting from 31 USD.
Join 97,426 other subscribers

Archives