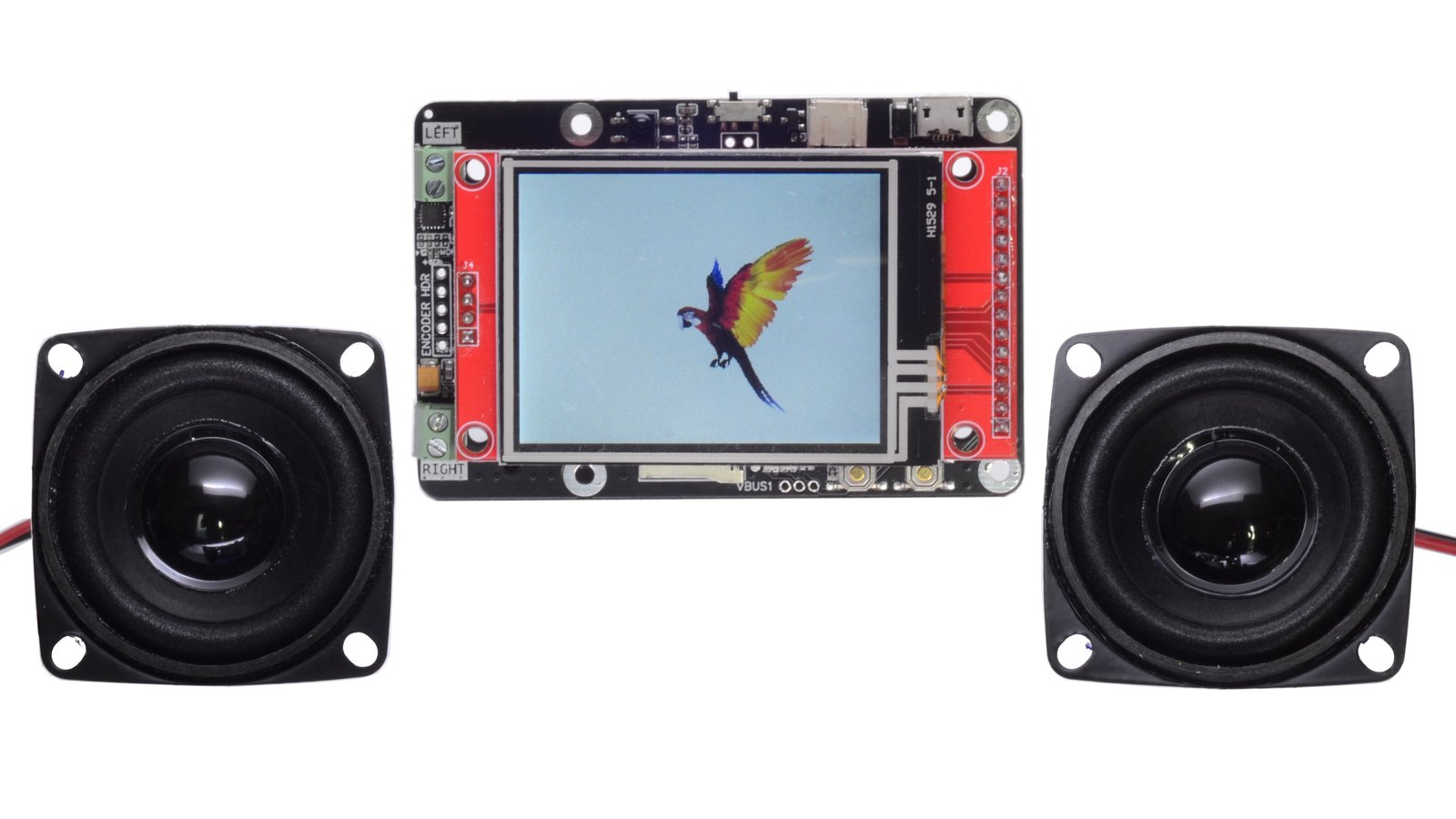 ESP32 Audio Development Board is an audio platform supporting Wi-Fi and Bluetooth
An electronic hobbyist and a maker, Andriy, has designed an ESP32 Audio Development Board based on the famous LX6 microprocessor, which has been widely used for a variety of edge devices because of its increasing community support. The board allows for a wide range of user interaction as it comes with a rich set of peripherals. The project is expected to go live very soon on the CrowdSupply website, looking for some crowdfunding support.
As the hardware is designed to deliver two-channel amplified audio that can be readily connected to a speaker– there is no need for an external amplifier. A fully-featured touch screen version and a portable tiny version of the ESP32 Audio Development Board will be available.
The audio development board's built-in integrated Li-Ion battery management attributes to the board's minimal power consumption, making it an excellent solution for any portable or wearable audio project. Furthermore, it includes a TFT touch screen, an IR receiver, and a header for physical controllers such as a rotary encoder or joystick. Hence proving to be a perfect fit for standalone audio applications with a user interface.
Specifications of the ESP32 Audio development Board
MCU Core: ESP32 dual-core LX6 microprocessor clocked at a frequency of 240MHz
Memory: 8MB RAM
Storage: 16MB flash storage and can be expanded using onboard SD-card slot
Battery: Supports Li-Ion and Li-Po BMS
Audio amplifier: Maxim Integrated MAX98537 with built-in Class-D amplifier
Peripherals:

Screen: 2.8-inch TFT screen with touch sensor
Wireless connectivity: Wi-Fi and Bluetooth
LED: RBG LED and strip header
Header: JTAG header, Joystick header
Note: Some of the specifications have changed for the mini version.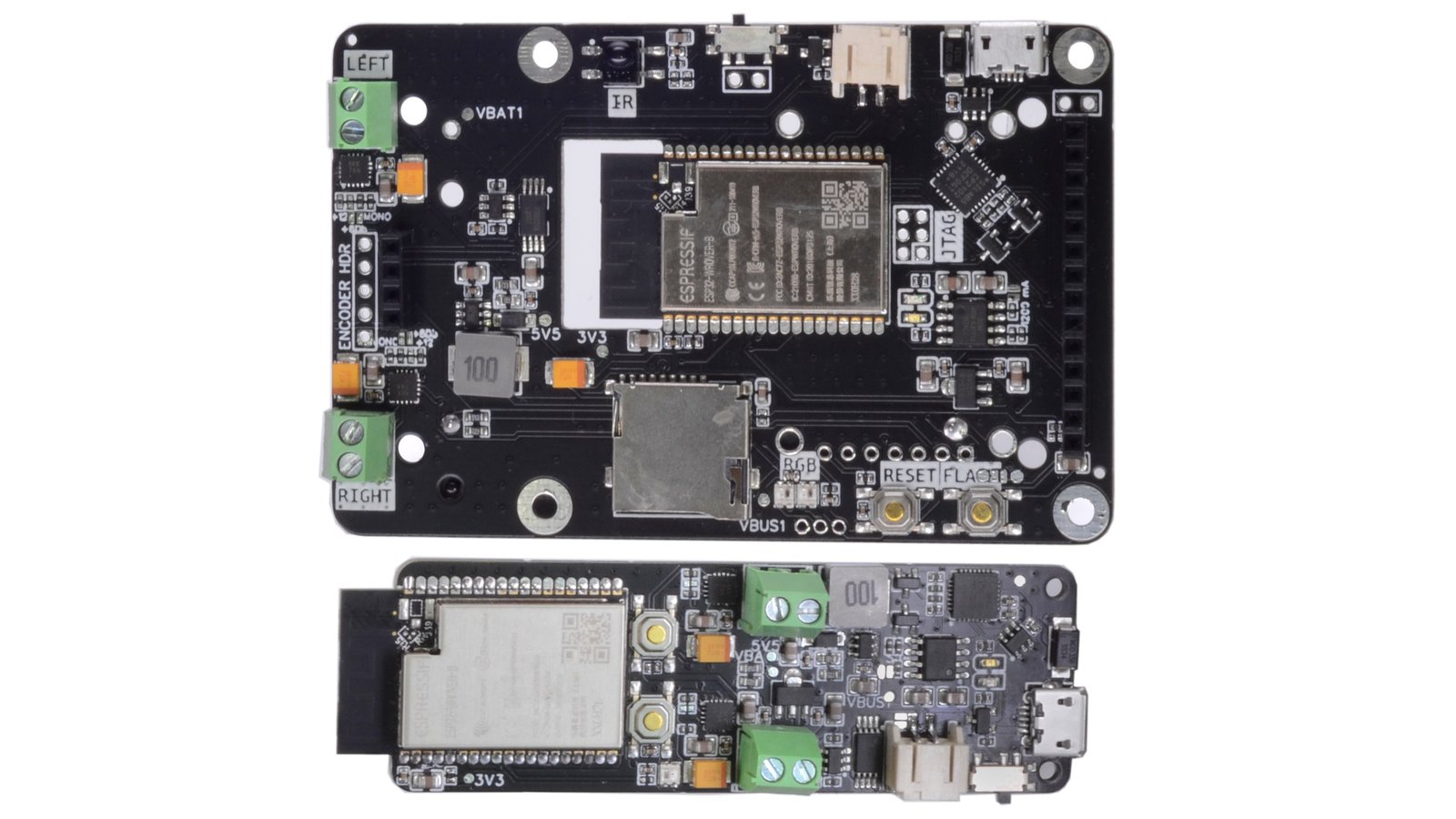 Due to its small and compact size, the device can easily fit inside any hardware system for space-constrained applications. It can also be used as Wi-Fi or Bluetooth portable speakers, a Wi-Fi radio, and a smart speaker using any preferred platform such as Spotify. The audio development board can even be utilized for talking devices and audio-based wearables that are wirelessly connected.
For more information on the schematics of the board, firmware, and software, kindly check out the GitHub repository. You will be notified of details about the campaign launches and other relevant information by signing up to the CrowdSupply product page. Also, the project's progress can also be tracked at Hackaday.io.
Join 97,426 other subscribers

Archives