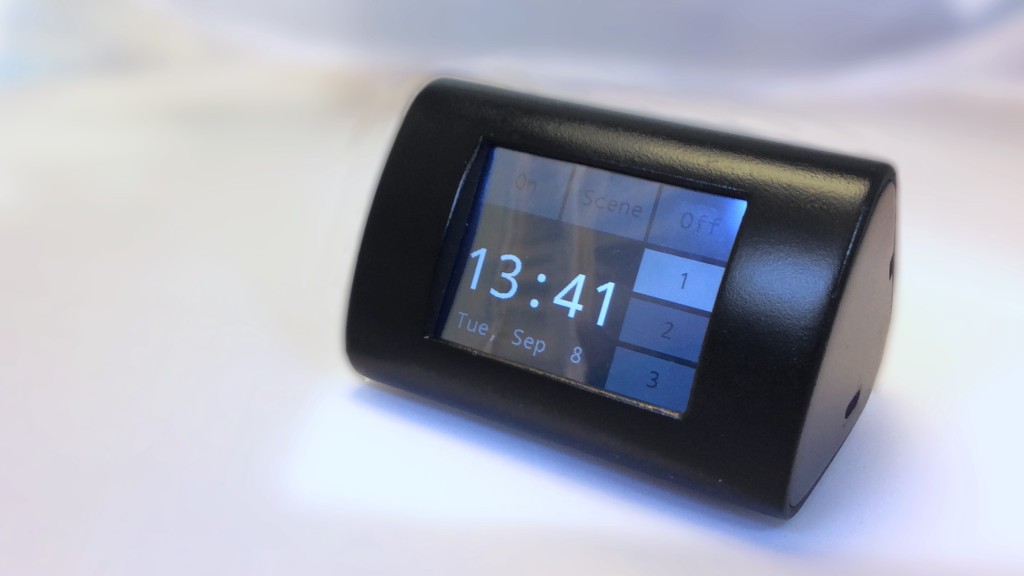 ESP8266 touchscreen WiFi light controller and clock
Spiros Papadimitriou has build a WiFi light controller and clock based on ESP8266:
A couple of months ago I picked up cheap WiFi-controlled LED bulbs (one among dozens of very similar devices), after seeing them at a friend's place. This turned out to be an excuse to play with the ESP8266, which has inspired several hacks. I was overall very happy with these bulbs: decent Android and iOS apps and, compared to fancier solutions (e.g., Philips Hue or Belkin WeMo), they do not require any proprietary base stations, and you can't beat the price! However, switching off the lights before falling asleep involved hunting for the phone, opening the app, and waiting for it to scan the network; not an ideal user experience. I was actually missing our old X10 alarm clock controller (remember those?), so I decided to make one from scratch, because… why not?
ESP8266 touchscreen WiFi light controller and clock – [Link]