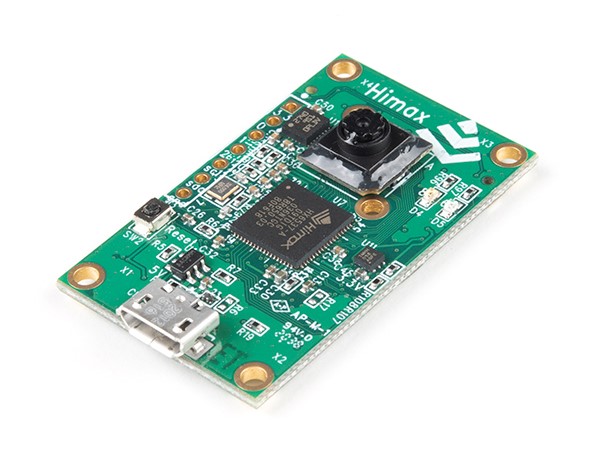 Himax AI Development Board Supports TFLite for Microcontrollers at just $65
If you are looking for an AI development board that supports TensorFlow Lite for microcontrollers, then Himax has something that might interest you. This board claims to be the perfect solution for your machine vision and AI/ML based applications as it has support for TFLite. There are many existing AI development boards which are in the feather form factor like QuickFeather development board or even RISC-V based EdgeX AI Kit which are interesting but quite expensive when compared to Himax AI development board for microcontrollers.
The AI development board is powered by HX6537-A SoC based on ARCv2DSP instruction set architecture that comes with a 32-bit ARC processor from Synopsys that is "optimized for sensor fusion, voice detection, speech recognition and audio processing that are common in Internet of Things (IoT) and other embedded applications." The SoC supports embedded 2MB SRAM for code and data memory along with 2MB flash memory. It also "features a power-efficient unified 32×32 MUL/MAC unit and support for fixed-point DSP data types and vector/SIMD (single instruction multiple data) operations."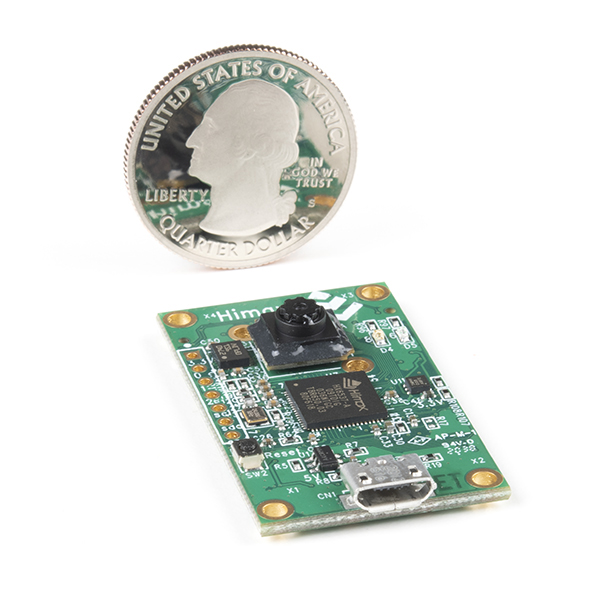 The company says,
"This new WE-I Plus EVB board is optimized for TensorFlow Lite for Microcontrollers target applications, and it integrates AoS™ VGA camera, L/R microphones, 3-axis accelerometer, and USB to SPI/I2C/UART bridge into one board with 40mmx27mm dimension. It is the best leading ultralow power and performance solution for TensorFlow Lite for Microcontrollers applications in this industry."
Specifications
SoC: WE-I Plus Application Specific Integrated Circuit (HX6537-A)

ARC 32-bit EM9D DSP with FPU clocked up to 400 MHz
2MB SRAM
2MB Flash

Onboard Camera: Himax HM0360 AoS TM ultra-low power VGA camera with 1.6″ CMOS Sensor along with resolution of 640 x 480 pixels at 60 frames per second.
USB Bridge: FTDI USB connectivity to devices with a SPI/I2C/UART interface
Power supply: 3.3/2.8/1.8/1.2V
Expansion header

1x I2C port
3x GPIOs
Power/Ground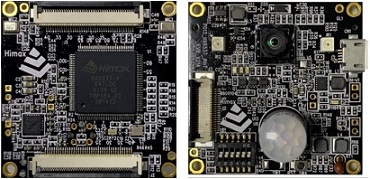 According to the manufacturer,
"To support "Voice" applications, this board features two MEMS microphones. The latency time of the 20KB TensorFlow Lite for Microcontrollers "Micro speech" example is only 6ms. To support "Vibration" applications, this board features a STM LSM9DS1 IMU for 3-axis accelerometer function. The WE-I Plus features an ASIC embedded EM9D DSP Floating-Point-Unit (FPU)."
How to get started?
To get started with the development board, you will need expert coding skills that will help you code the development board. You will also need a SDK.AI, which is a collaboration with Google TFL micro & Synopsys MLI teams along with TensorFlow Lite for microcontrollers that is designed to run machine learning models on microcontrollers. For more information, you can visit the product page on Himax's website.
For interested folks, the board is available to buy via SparkFun for just $65 which is very less compared to many existing AI development boards in the market like EdgeX AI Kit.
Subscribe to Blog via Email
Join 97,607 other subscribers
Archives