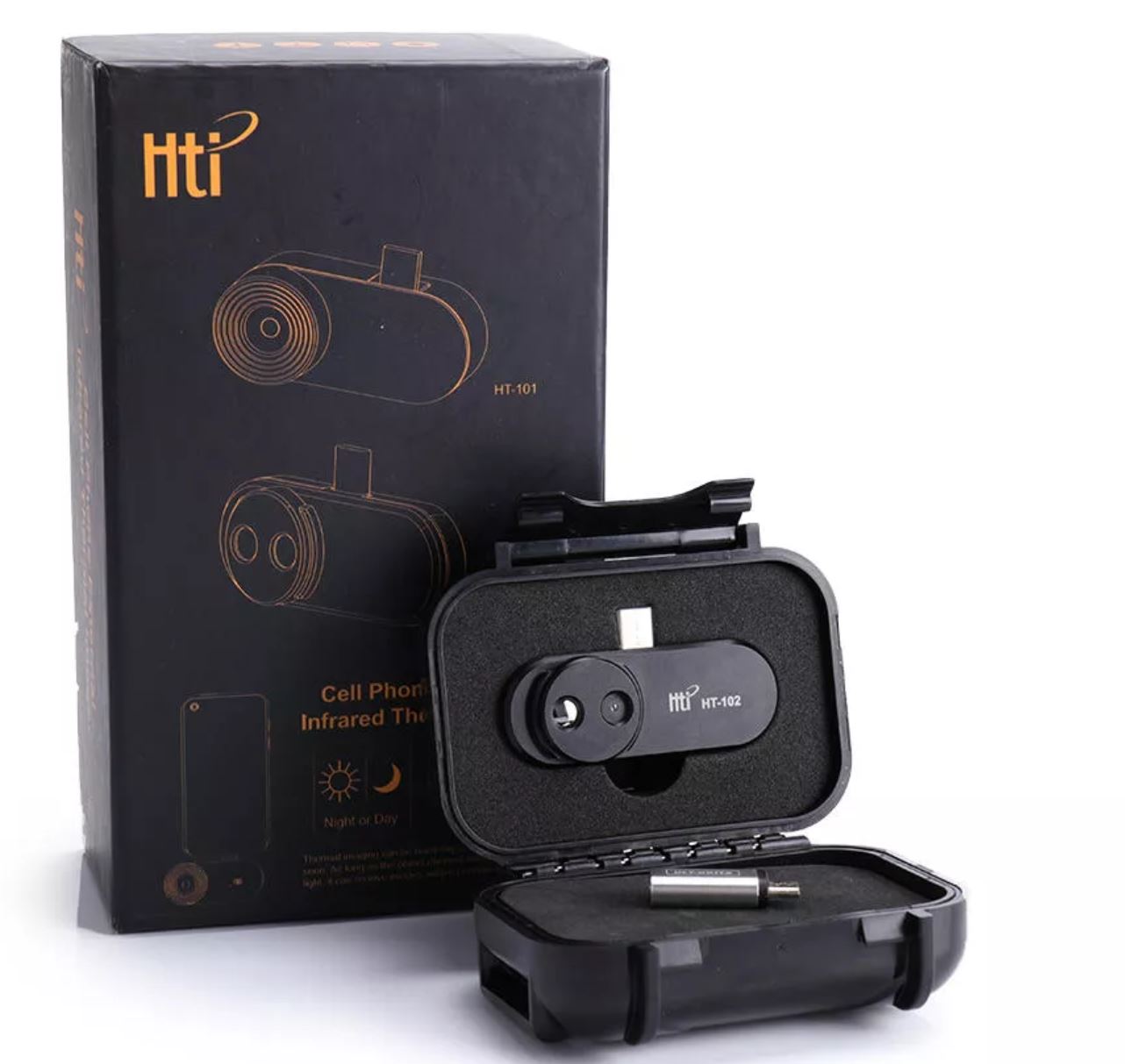 HT-102 – A Thermal Camera On A Budget
Thermal Camera records infrared images that the human eyes can't see which can give it a niche use for different applications. A thermal camera is great of observing the temperature variation of an object and it has application in the health, security, electronics, animal and several industries. The most critical parameter for the thermal camera is its temperature sensitivity, the more sensitive a thermal camera is, the best the quality of the image, which usually translates to better measurement.
With a thermal camera, you can see things at night like people moving around because they have apparent temperature variation of body temperature. One exciting application of thermal imaging I like is the ability to see what may be happened in"Past." Thermal imaging of an object or place can give a hint of what might have happened at some time t – 1, for example, in a parking lot, thermal imaging of the cars will tell you which car was recently driven or if someone once moved around that place.
Although thermal imaging application sounds pretty cool, one of the challenges of using Thermal cameras is the relatively high cost of getting the cameras. The thermal cameras could cost up to thousands of dollars; they are usually expensive. One way to buy a lower cost thermal camera, is to get those that need to be used with a smartphone which does cost around $200 on Amazon. A very cheap one discovered is the HT-102 thermal camera designed to work with Android Phones.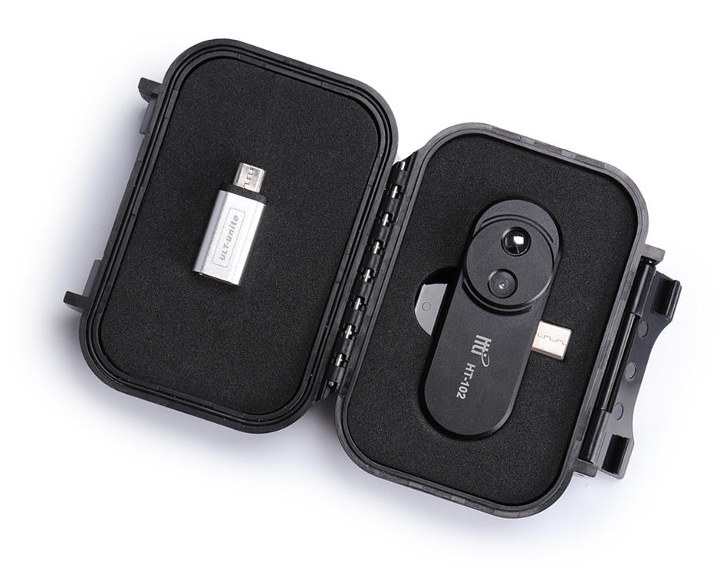 The HT-102 is a Chinese made thermal camera available for about $120 on Gearbest.The HT-102 thermal camera can be connected to your smartphone (Android supported) and used to take thermal imaging of the environment. Below are some of the device specifications:
Material: metal
Capture Temperature Range – -20 to 300°C
Accuracy – ±3℃ or ±5% of reading
Resolution – 0.1℃ or 0.1℉
Working band – 8-14μm
Horizontal viewing angle / vertical viewing angle – 43°±1°/ 43°±1°
Infrared image resolution – 32 x 32
Visible image resolution – 640 x 480
Phone I/F – USB type-C port for data and power
Dimensions – 60  x 30 mm
Weight – 19 grams
Temperature Range – Operating: 0 to 35°C; storage: -20 to 60°C
The camera ships with an English user manual, a storage box, and a USB Type-C to Micro USB Adapter for phones without a USB-C port. The camera requires the Thermal Viewer app for Android to be able to be used and visualize the result. Below is a sample of the possible output you will get with the camera.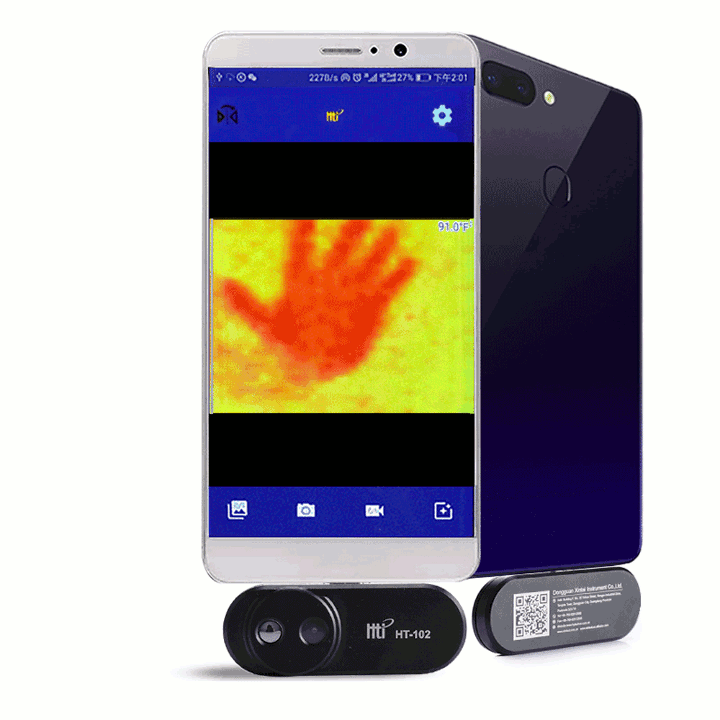 Although, the HT-102 is a sizeable and low-budget thermal camera don't expect it to stand toe to toe with higher end thermal cameras like those from FLIR cameras and others. HT-102 is a basic thermal camera to get started with loving thermal imaging. A quick search on Aliexpress also shows a similar like HT 102 that cost rough around $96.