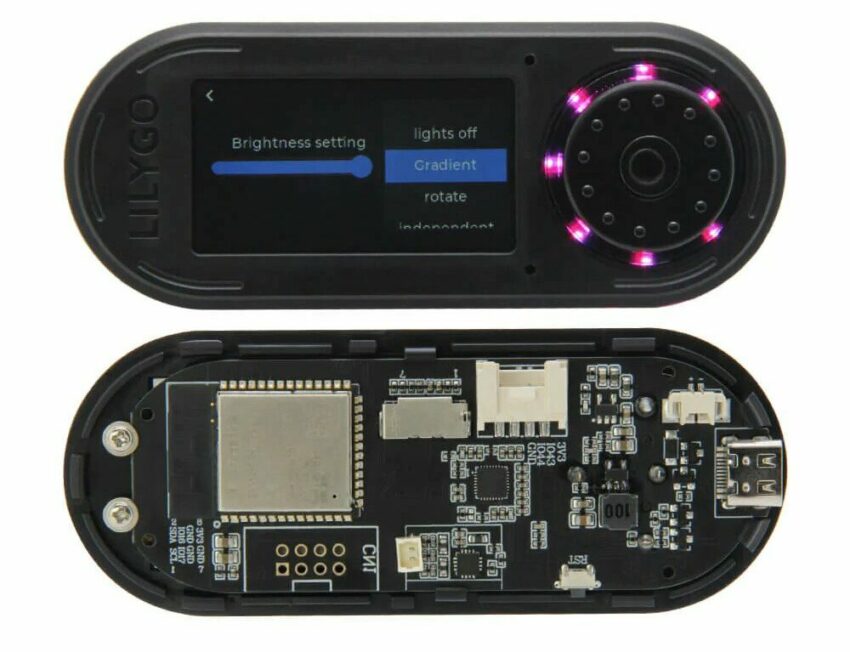 LiLyGo unveils T-Embed: A battery powered programmable development panel
LiLyGo, a Chinese electronics manufacturer, has recently released T-Embed, a battery-powered programmable panel equipped with a display and rotary encoder, making it an ideal tool for smart home projects.
The T-Embed is built around the ESP32-S3 microcontroller, which comes with a dual-core Xtensa LX7 processor with Wi-Fi 4 and Bluetooth 5.0 wireless connectivity. The board also features a Grove connector which enables the user to interface external sensors and hardware devices with a plug-and-play feature.
The LiLyGo T-Embed has a 1.9-inch IPS color TFT LCD with 320 x 170 resolution pixels. This allows users to easily control and monitor various devices and systems, making it an ideal tool for smart home automation projects. The display can show important information such as temperature, humidity, and other sensor readings, while the rotary encoder can be used to adjust settings and control devices.
Specifications of LiLyGo T-Embed Wi-Fi controller:
Microcontroller: ESP32-S3-WROOM-1 module with ESP32-S3 dual-core Xtensa LX7 processor
Wireless connectivity: IEEE 802.11 Wi-Fi 4 and Bluetooth 5.0
Display: 1.9-inch IPS color TFT LCD (ST7789) with brightness of 350 Cd/m2 and resolution of 170×320 pixels
Rotary encoder: 2x microphone, 24x number of detent, 12 pulse/rotation, 7x ring RGB light, and 1x Grove connector
GPIO interface: 8-pin GPIO interface with TF card holder, USB Type-C port
Power supply: 2-pin connector for LiPo battery
Dimensions: 95.4×36.40 mm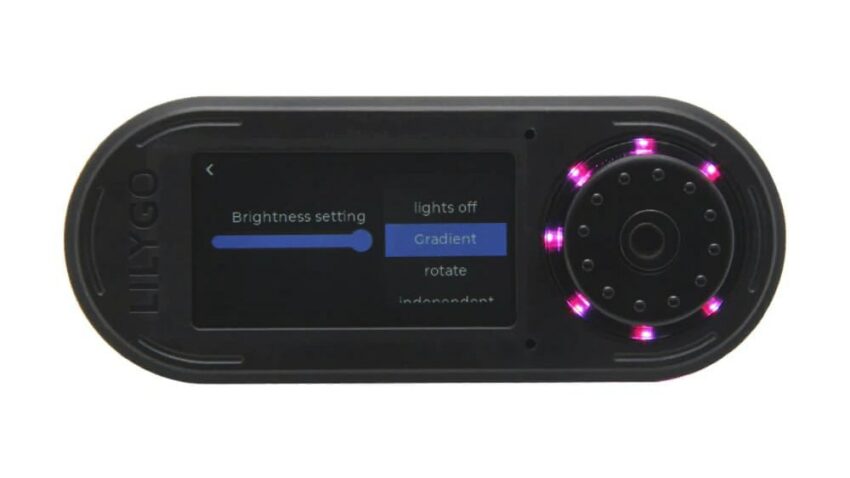 The user can connect a LiPo battery to the programmable panel to power the device. The hardware is equipped with a 2-pin connector for connecting the LiPo battery. The LiLyGo T-Embed also features a battery charge and discharge protection circuit at a 1.25mm battery interface.
Seeed Studio developed a modular connector prototyping system – Grove connectors that allow the user to interface with any grove modules, including accelerometer, barometer, distance sensor, gas sensor, light sensor, relay sensor, and sound sensor.
The LiLyGo T-Embed embedded panel for programmable development is currently available for purchase at $27.45.
Join 97,426 other subscribers

Archives