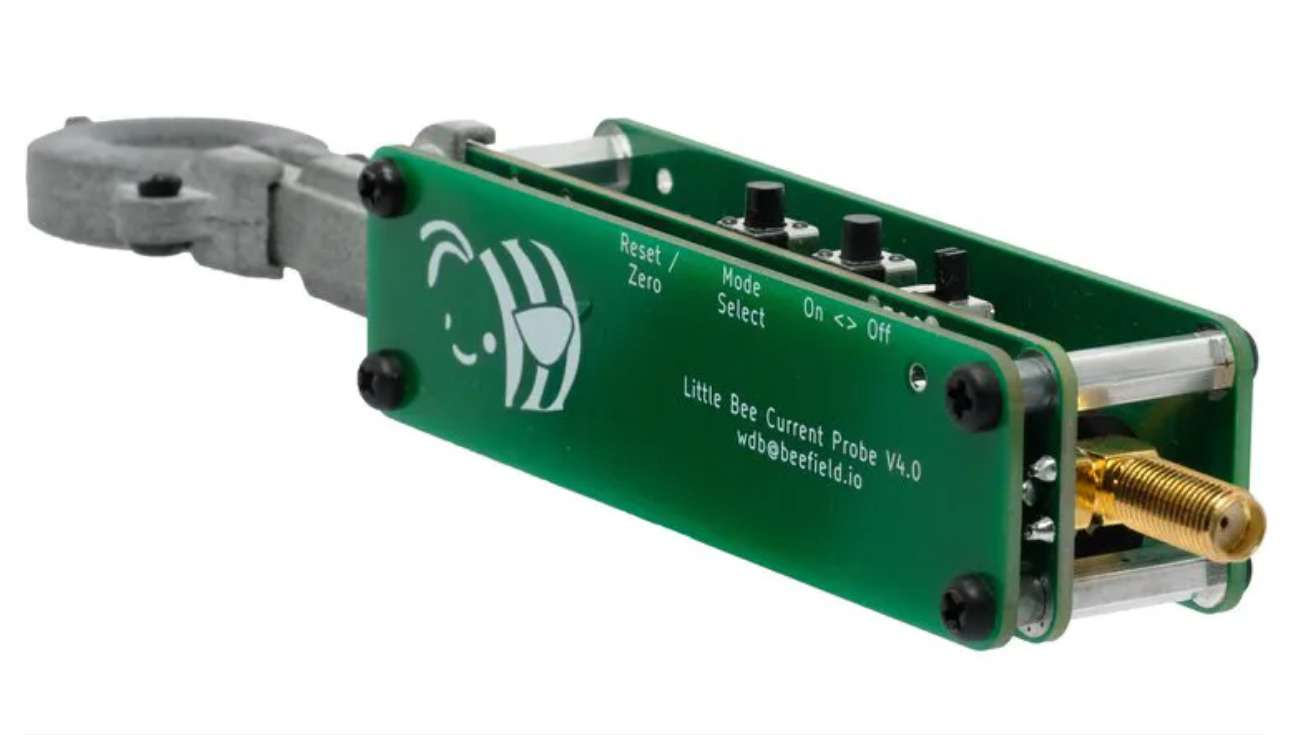 Little Bee, affordable high-performance current & magnetic field probe
A campaign for a current probe called Little Bee was launched on Crowdsupply. Little Bee is an affordable and high-performance current probe and magnetic field probe that enables you to debug and analyze electronic devices more effectively. This device comes in handy because current probes available today are expensive, therefore having a limited number of users. Current probes are gaining ground today because of the popularity of power electronics like electric vehicles, alternative energy, and high-efficiency power supplies. Regarding the aim of the project, the company says:
"We hope to make the world of power electronics accessible to more people by delivering a much-needed piece of test equipment as open hardware and at an affordable price."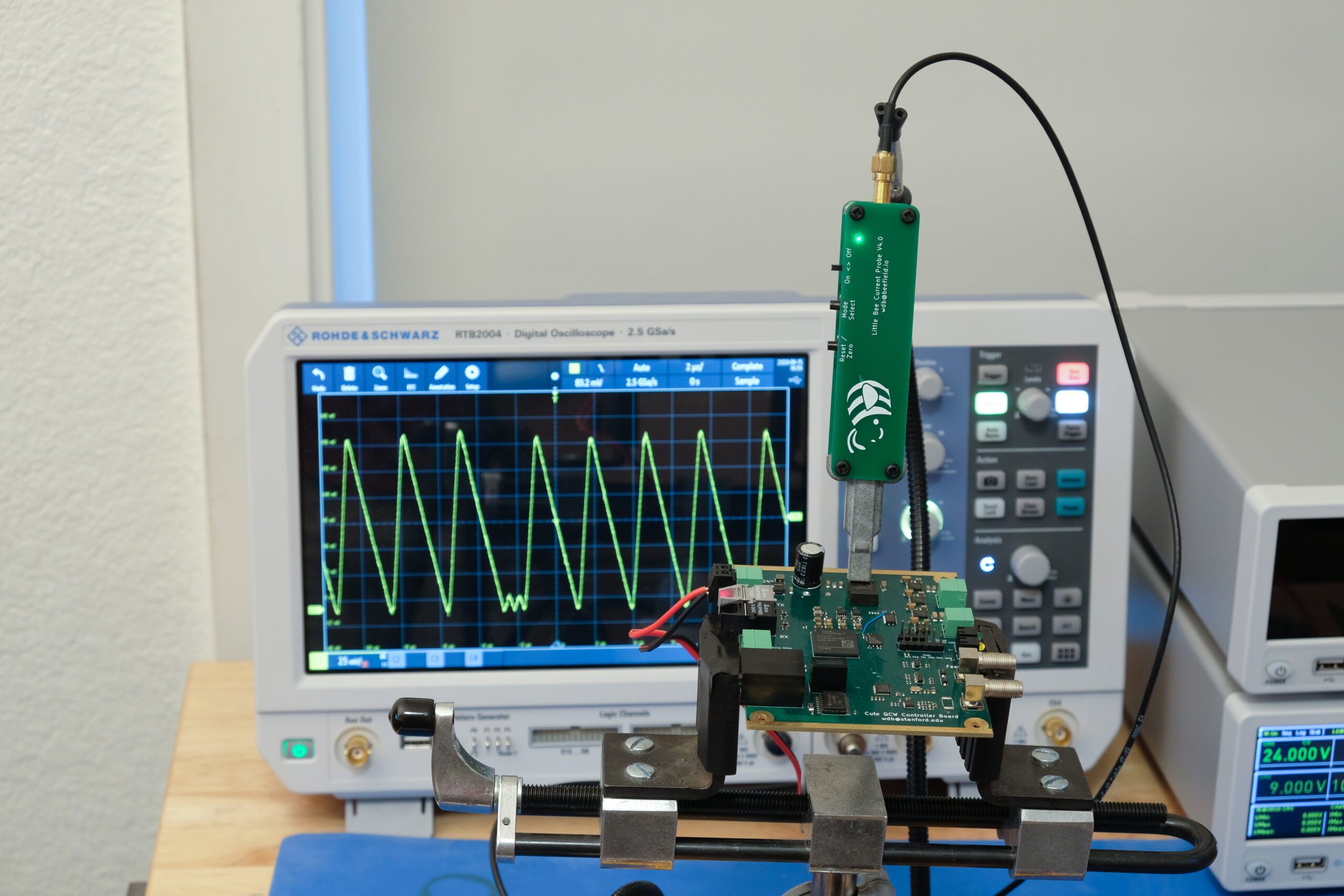 Little Bee can function as a traditional current probe, providing isolated measurements of the current in a wire with higher accuracy, and It can also measure currents over a wide bandwidth: from DC to the MHz range. Thanks to its Anisotropic Magneto-Resistive (AMR) magnetic sensor, Little Bee's performance can be compared to other current probes based on fluxgate magnetometers, and probes with hybrid features that offer AC current transformers with DC hall effect sensors. Little Bee offers the same level of performance, but with a much lower cost.
The AMR sensor functions by sensing magnetic fields, producing a voltage proportional to the magnetic field strength. It features a clip, which enables current sensing by translating the current in a wire into a magnetic field. It is also equipped with a ferrite toroid with an air gap in which the sensor tip rests. The synergy between the current in the wire and the magnetic field in the air gap varies little as the wire moves around the center of the toroid. This enables accurate current sensing despite variations in the test setup.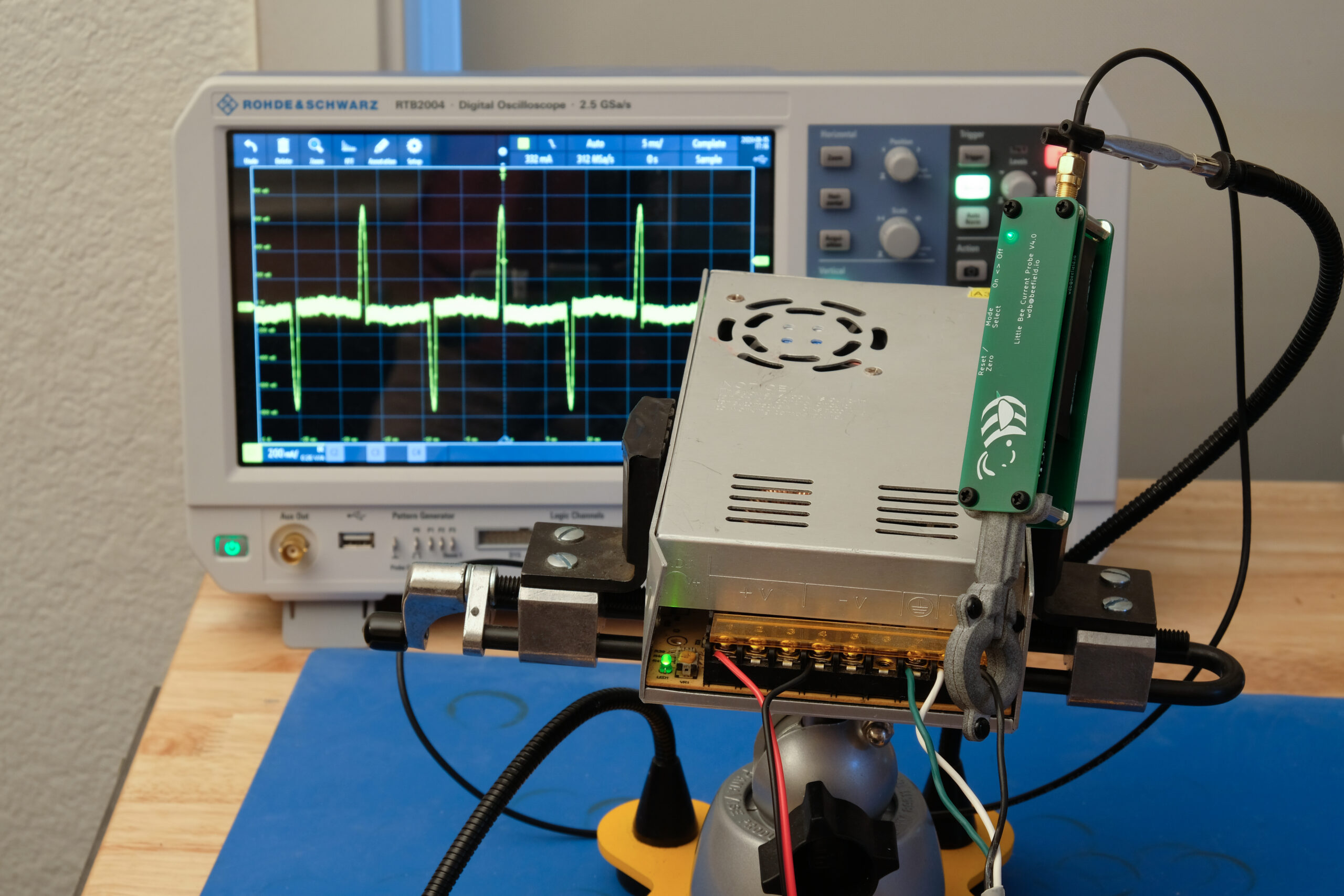 The output of the AMR sensor is amplified by low noise, high bandwidth amplifier to provide the correct signal level for oscilloscopes. The amplifier is controlled by a PIC microcontroller, enabling automatic zeroing and offset adjustment as well as gain and bandwidth switching. Little Bee is easy to use. It can connect to any oscilloscope with a standard 1 MΩ input impedance via the provided SMA to BNC cable. You don't have to carry out much configuration, it is ready for use, you just flip the power switch and it comes on. It features two buttons that are used to zero the probe and to cycle through bandwidth and gain options.
About accessibility, the company says:
"It is important that the open source community have access to high-quality tools. A desire to make a once prohibitively expensive technology accessible to a wider audience inspired the creation of the Little Bee. All the project files are hosted on GitHub under the Creative Commons Attribution-ShareAlike 4.0 license."
Production will be carried out in different parts. The main Little Bee PCB will be assembled by MacroFab situated in USA, and the mechanical parts will be 3D printed out of Multijet FusionPA12 by Sculpteo. Also, the final mechanical assembly of the probe, firmware flashing, and calibration, will take place in-house before shipping all finished units to Crowd Supply's fulfillment partner Mouser Electronics, who will distribute them to backers.
Features
Adjustable bandwidth (10 MHz and 1 MHz)
Adjustable gain (1x and 4x)
SMA Output Connector
Connects to any standard 1 MΩ impedance oscilloscope input
Powered by a single AA battery (4 hour battery life)
Automatic zeroing
Bandwidth: DC – 10 MHz
Sensitivity: 0.25 Volts/Amp
Max Current: +/- 5 A
Noise

*3 mA RMS at 10 MHz bandwidth
*2 mA RMS at 1 MHz bandwidth

DC Accuracy: +/- 15%
Insertion Impedance: 100 nH in parallel with 70 Ohms
Maximum Wire Size

*4.25 mm unbroken
*10 mm end-fed

Magnetic Field Sensing
Bandwidth: DC – 10 MHz
Sensitivity: 0.2 Volts/Gauss
Max Field: +/- 6 Gauss
Noise

*4 mG RMS at 10 MHz bandwidth
*2.5 mG RMS at 1 MHz bandwidth
This is a project by Weston Braun who is a Ph.D. Student in Power Electronics at Stanford University. More information can be found in Crowdsupply.
Join 97,426 other subscribers

Archives