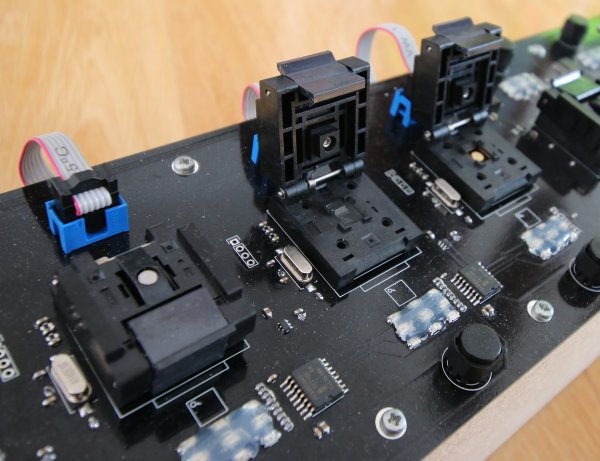 A Mass Programming Bench for ATMega32u4 MCUs
"limpkin" @ limpkin.fr wanted to program some thousand of MCUs so he decided to build his own programming bench. He writes:
As you may know I started the Mooltipass offline password keeper project more than 2 years ago. Together with a team of volunteers from all over the globe I created two Mooltipass devices which were successfully crowdfunded through Indiegogo and Kickstarter, raising a total of around $290k.
Through a secure mechanism it is possible to upgrade the firmware running on the Mooltipass units. On our latest device, the Mooltipass Mini, we implemented signed firmware updates, which involved storing inside the microcontrollers' memory some cryptographic keys.
A Mass Programming Bench for ATMega32u4 MCUs – [Link]