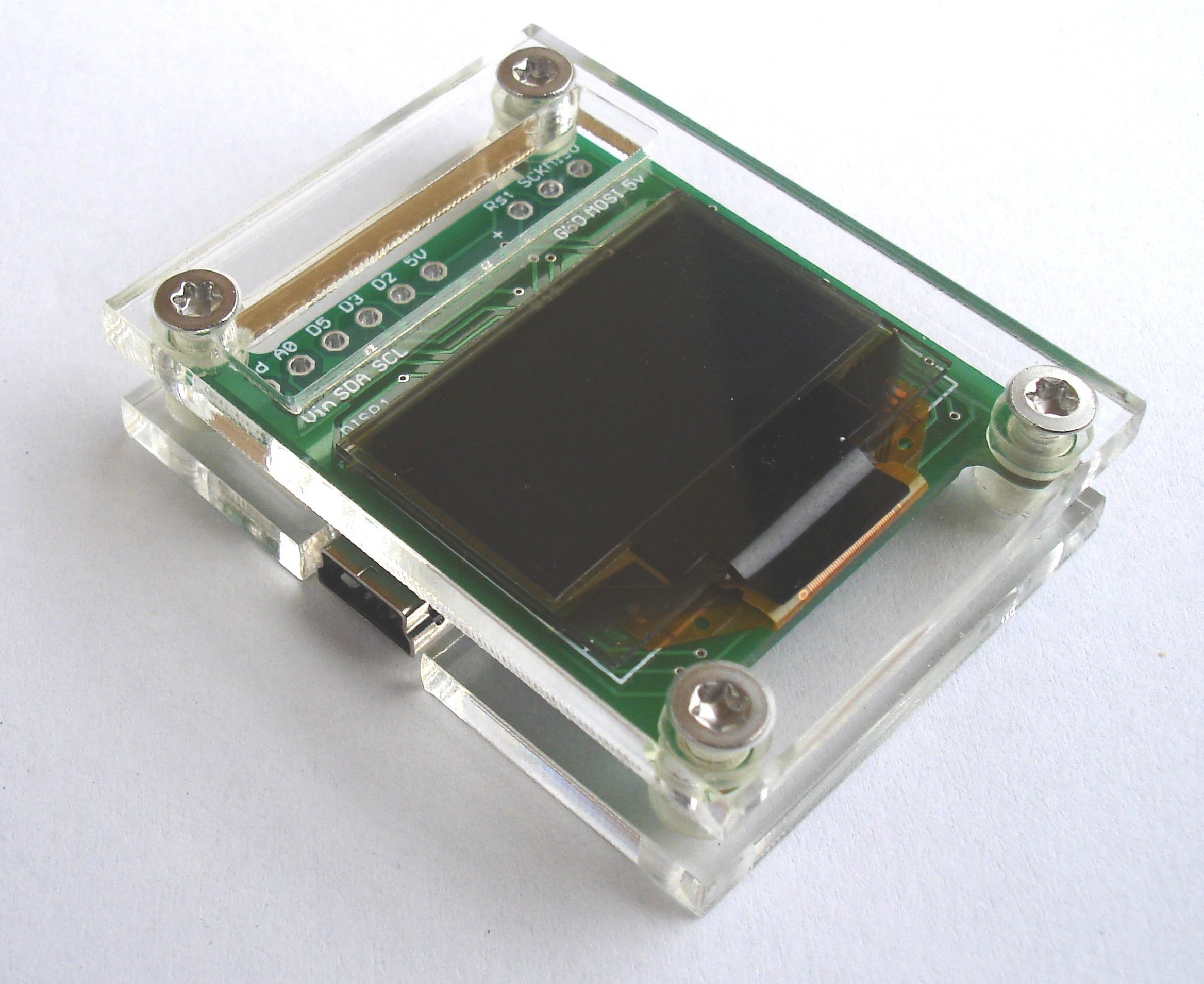 A new ATMega328p board with onboard OLED Display
Made popular by the Arduino based on it, the Atmega328p has become one of the most popular microcontrollers around, thanks to the ease with which it can be programmed using the Arduino IDE. Either as a direct clone of Arduino boards like Uno and Nano or as a new board with an entirely different form factor, the number of boards based on the Atmega328p has not slowed down, with each board offering one unique proposition or the other. One of the latest board which has been enjoying a good level of success in recent times is the Atmega328p Board designed by New Zealand based Olabec.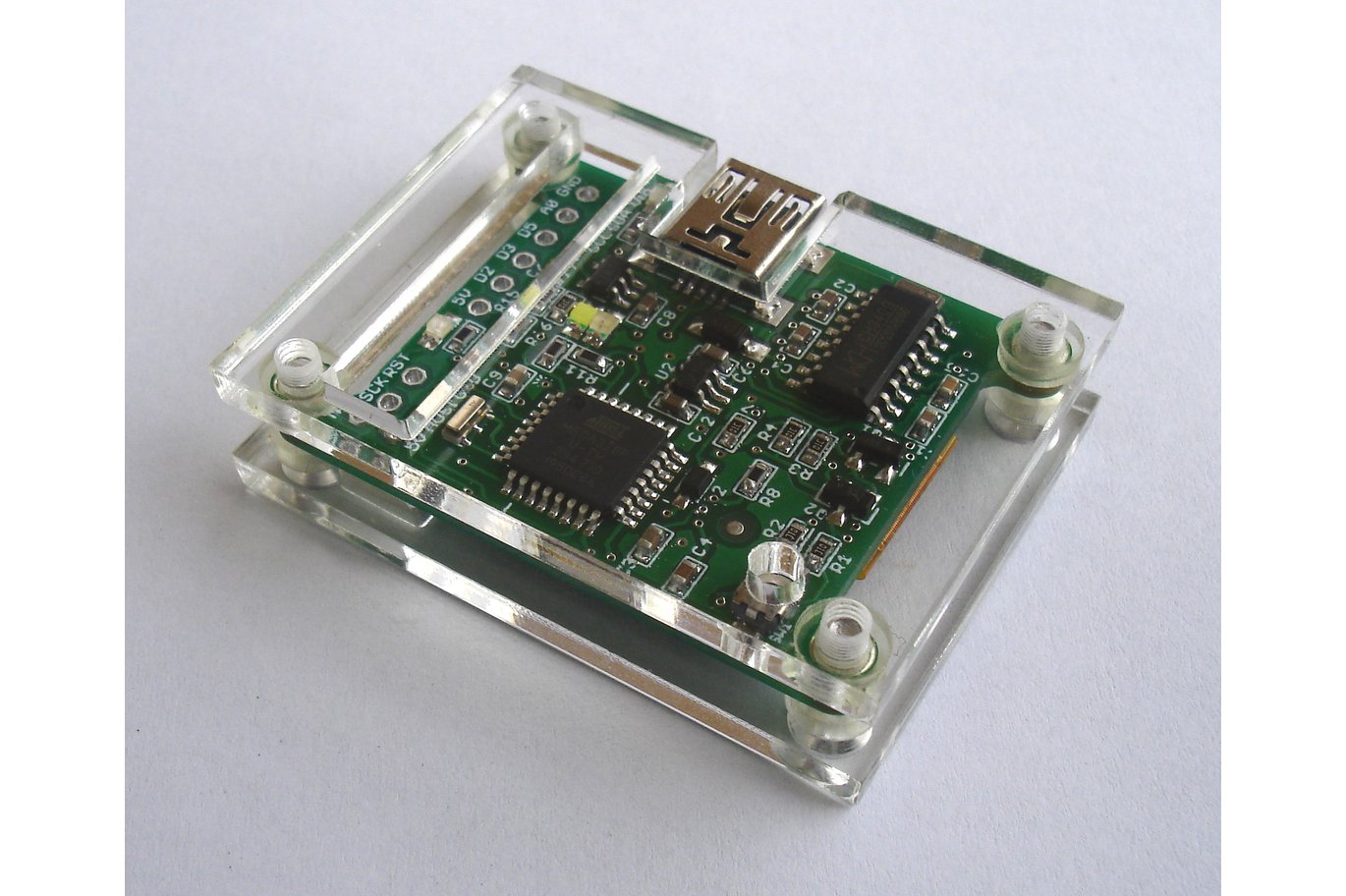 The new board is a small form factor development board based on the Atmega328p microcontroller coupled with a 0.96″ Blue OLED display that is connected to the microcontroller via the I2C bus, ensuring the pins used by the screen can also be used for other sensors or actuators (so far they are based on the I2C communication protocol).
The new board also features an onboard serial UART which eliminates the need for an FTDI converter and makes USB connections/code upload easier. The serial UART on the device is based on the CH340, as such, you will need to have its drivers installed on your PC to be able to program the board. The board is compatible with the Arduino Uno board file so to program it with the Arduino IDE, users should select the Arduino Uno as the board type.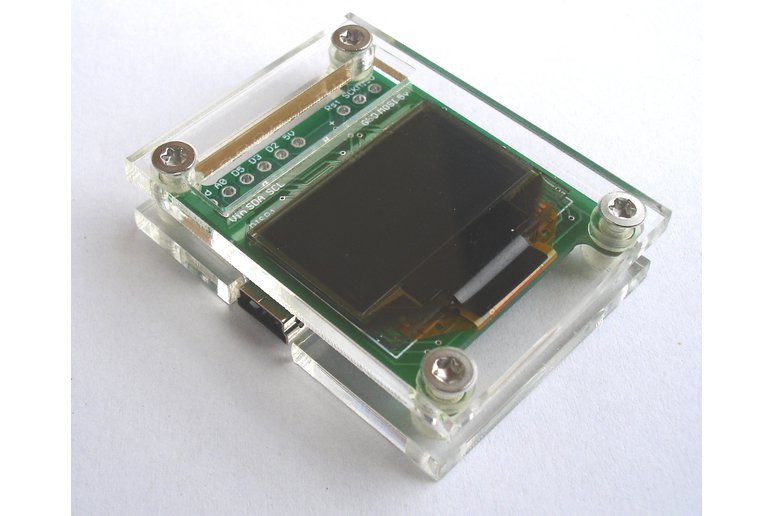 According to Olabec, the new board was designed for convenience. Speaking about the reasons for creating the board, he mentioned that
"Rather than have a separate Uno and display board connected with a bird's nest of wires, the board and display are ready to use. I have also used a Mini USB connector rather than the fragile micro USB".
For some reason, not all of the I/O pins of the microcontrollers are available on these boards. The available pins include:
Digital pins – D2,D3,D4,
Analog pins – A0,
i2C pins A4,A5 (SCL,SDA)
SPI pins through the 6 pin ICP header.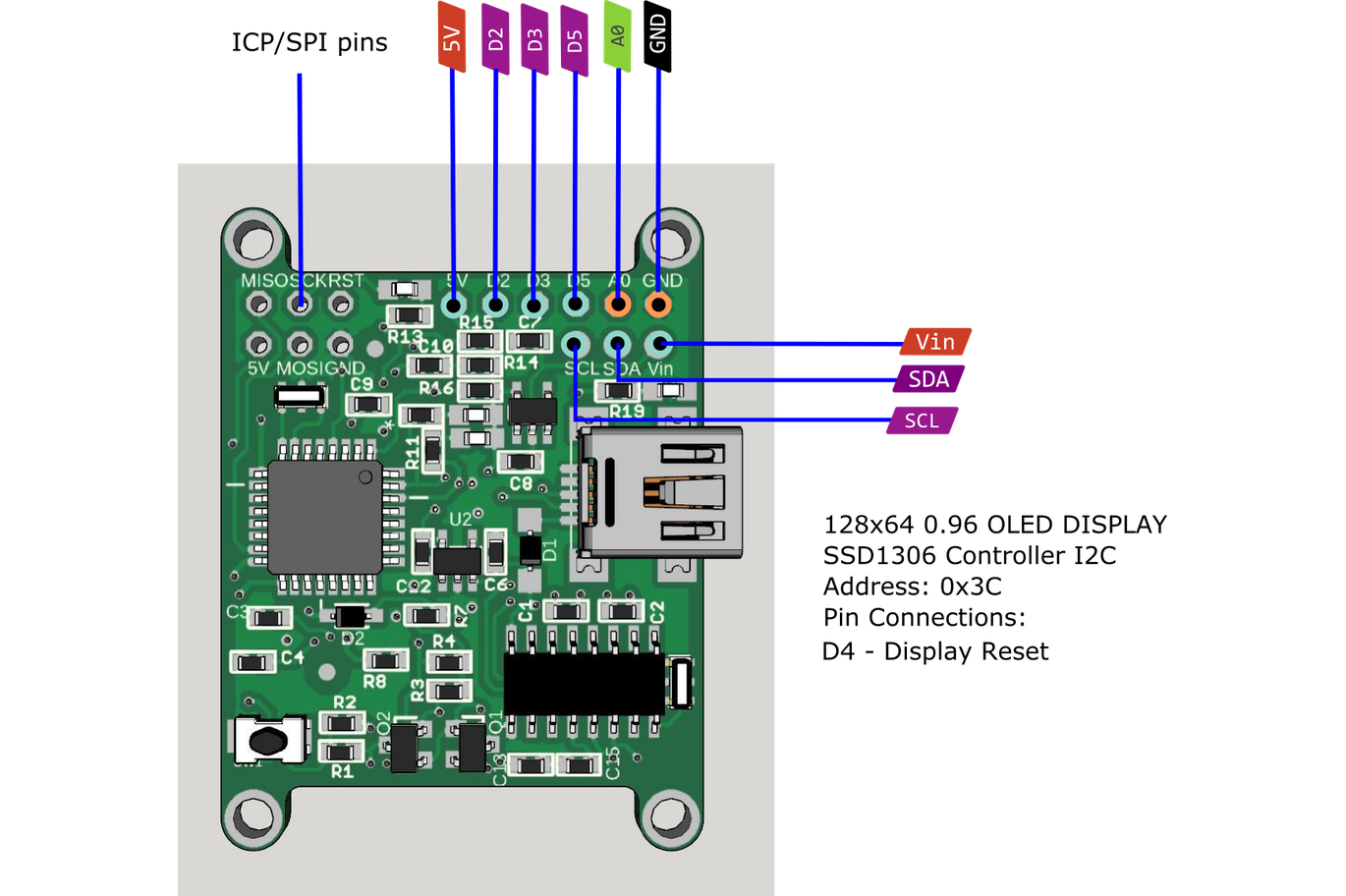 The board runs at 5V with onboard LDO 5V and 3.3V regulators, and the maximum input voltage to it's Vin pin is 16V.
The 30 mm x 40 mm board is currently available for sale on Tindie for $28.00 and it comes with a laser-cut acrylic frame included for protection.
Join 97,426 other subscribers

Archives