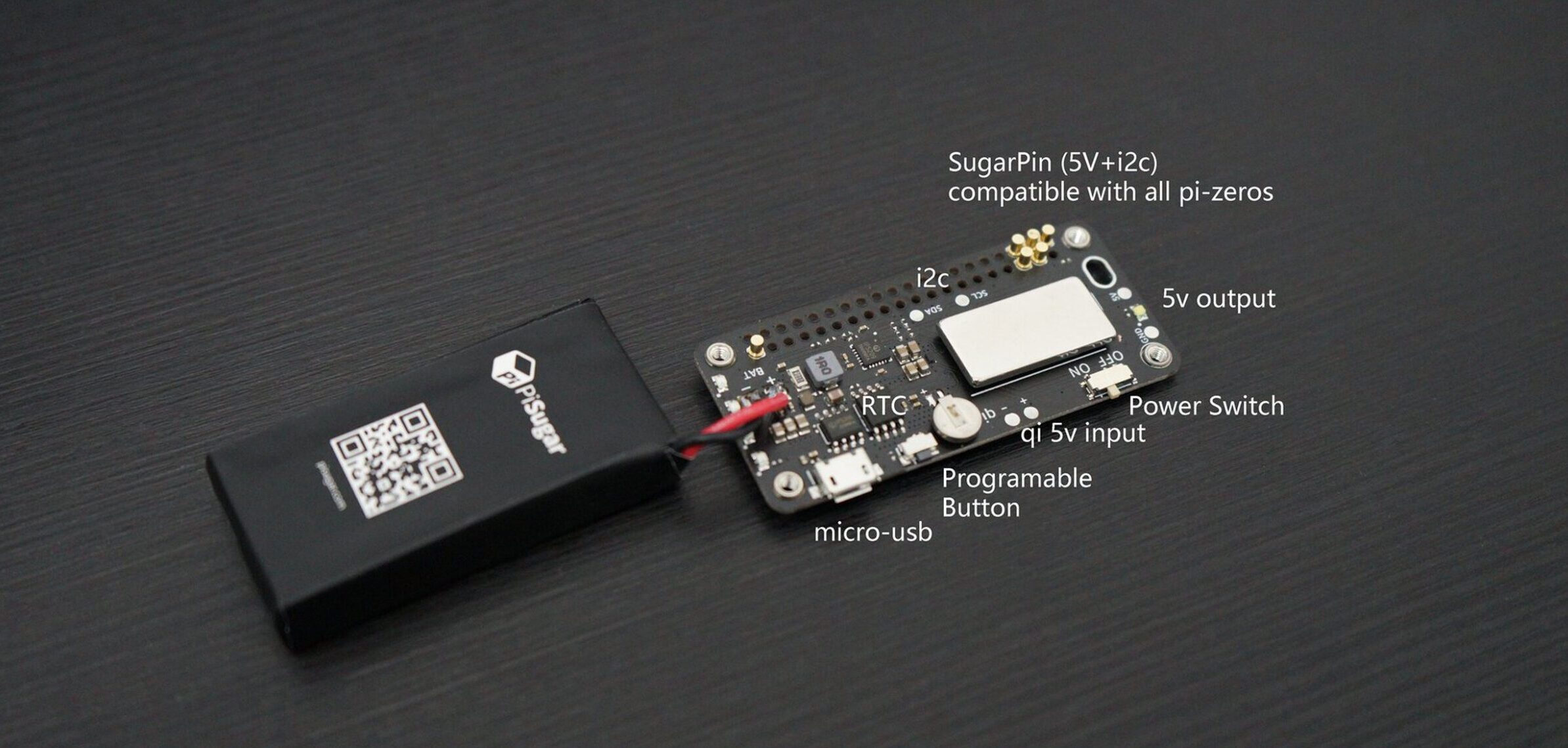 New PiSugar2 Adds Battery Pack And UPS Features
The team of engineers at the PiSugar project has launched a second-generation version of their compact battery accessory for the Raspberry Pi Zero family of single-board computers, and they call it the PiSugar2. Last year, the original PiSugar was launched, integrating a 900mAh lithium-ion battery with a custom-built PCB designed to function with voltage test points on the underside of a Raspberry Pi Zero v1.1 or v1.3, which according to the company's internal testing enables up to four hours of active usage per charge.
The PiSugar2 can be viewed as an evolutionary upgrade to the concept, rather than revolutionized concept. Like the PiSugar, the PiSugar2 houses a lithium-ion battery; rather than simply enabling dumb power, though, the PiSugar2 can act as a fully-functional software-driven uninterruptible power supply (UPS). The company give an explanation on the upgraded design:
"PiSugar2 support UPS function… When the external power supply is powered off, it can maintain the uninterrupted operation of the equipment, and safely shut down when the power is too low."
This is possible through a custom "PiSugar Power Manager" application, that is configurable and can be monitored via the network.
The redesign also features additional functionality due to an on-board real-time clock (RTC), which is equipped with its own battery back-up, and can be used to power the Raspberry Pi Zero on at configurable times. PiSugar2 also features a user-programmable button, supporting press, double-press, and long-press actuation modes. The PiSugar2 is available in two variants: The PiSugar2 PowerPack M utilizes  a 900mAh battery and offers a peak output current of 1.2A, for a period of 3-4 hour runtime per charge; the PiSugar2 PowerPack L however, includes a 1,200mAh battery with 2.4A peak output current for a period of 5-6 hour runtime. Both are charged using an on-board micro-USB port.
The PiSugar2 is available now on the PiSugar Tinde store. Price starts at $39.99 for the PiSugar2 L and $35.99 for the PiSugar2 M. More information can be found on the company's GitHub repository.
Update: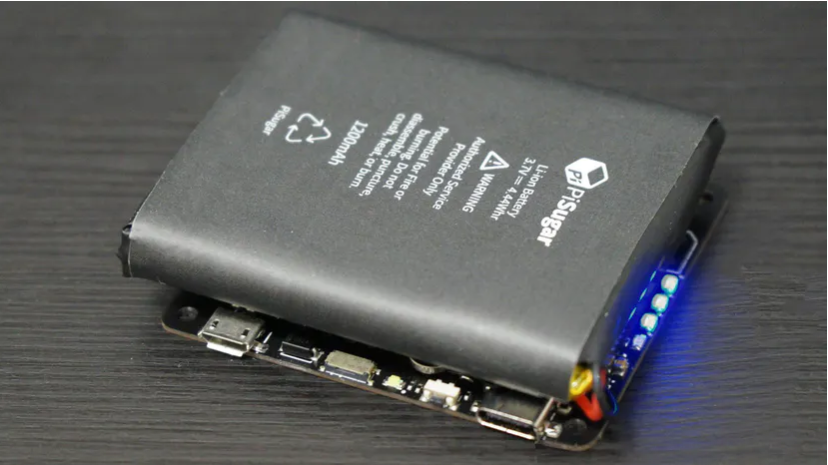 The PiSugar team recently unveiled a second new design, and this time they ditched the compact Raspberry Pi Zero footprint of its original PiSugar and upgraded PiSugar2 for a larger form factor, which offers considerably more power.
Called the PiSugar2 Pro, the latest model is built for full-size Raspberry Pi systems, including the latest Raspberry Pi 4 Model B and features a 5,000mAh battery for a period of 8-10 hours of runtime, and also a "turbo" current output of 6A, according to the company, enough to run hard drives and other energy-hungry devices. Just like the PiSugar2, the PiSugar2 Pro includes on-board real-time clock and UPS functionality. The PiSugar2 Pro is now listed on Tindie, with price at $49.99 including battery.
Subscribe to Blog via Email
Join 97,456 other subscribers
Archives