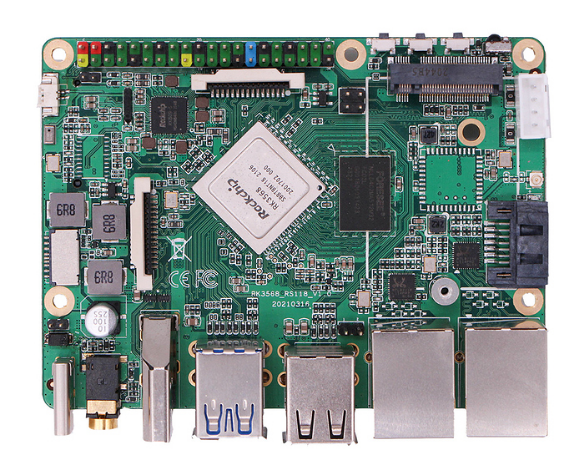 Radxa Unveils Rock 3 Model B SBC Based On Pico-ITX
Radxa has announced a Rock 3 Model B SBC, which features the same RK3568 as the Rock 3A, and additionally features WiFi/BT, a second GbE port, native SATA, and M.2 B-key and SIM slots for 4G/5G instead of E-key. The Model B enables native SATA and dual GbE ports, offering enhanced support for NAS and networking applications.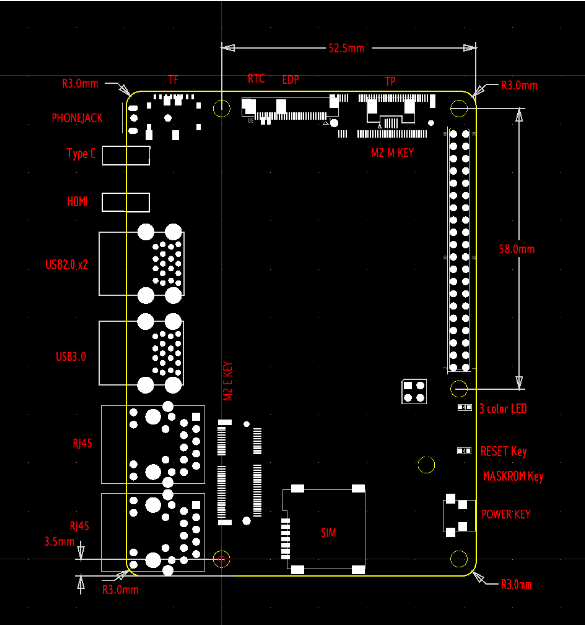 The Rock 3 Model B is seemingly based on the Pico-ITX form factor, but with little tweaks, which makes Radxa call it the Pi-Co ITX. According to Radxa, the 100 x 75mm board should be large enough to fit an M.2 2242 LTE/5G module or 2230 WiFi module and also mount an M.2 2280 SSD module without needing the raised adapter board which the Rock 3A and Rock Pi 4 uses.
The Rock 3 Model B shares some specs with the Rock 3A, which includes the up to 2.0GHz, quad -A55 Rockchip RK3568, which features a Mali-G52 EE GPU and a 0.8-TOPS NPU. The Rock 3B also enables up to 8GB LPDDR4 with 3200MT/s throughput, and it is fitted with an empty eMMC slot. It is also equipped with 2x USB 3.0, 2x USB 2.0, and a USB Type-C port with QC/PD power support. The Rock 3B offers a native SATA interface instead SERDES multiplexing like the Rock 3A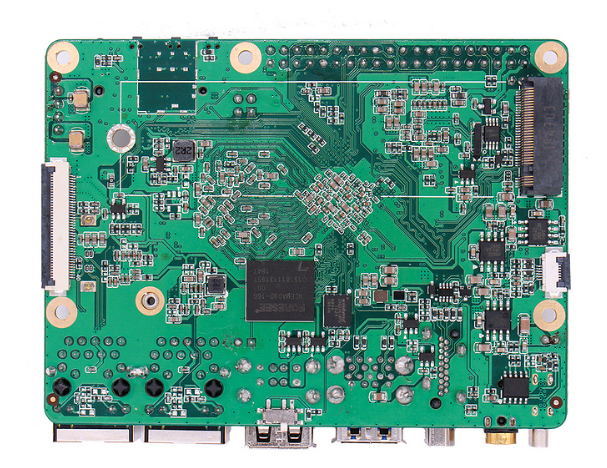 The Rock 3B utilizes the SDIO to provide onboard WiFi. The company replaces the M.2 E-key slot for WiFi with an M.2 B-key slot, which will support 4G/5G with the help of a SIM card slot, and also SSDs. Like the Rock 3B features an M.2 M-key slot that supports NVMe with PCIe 3.0 x2. The Rock 3B also enables an HDMI 2.0 port, audio jack, and RTC with the battery connector. The Rock 3 Model B offers Debian 10 image just like the Rock 3A, and shipment starts in volume around late August. The Radxa boards are available with schematics and other open-source resources and are community-backed.
The following are the benefit of the Rock 3B:
All major ports are located at the same side(the rear side)
Front side is for user interactive area such as power buttons, user keys, IR
Board size is big enough for future expansion such as 16G/32G on board memory
Compatible with Pi 40P header and mounting holes
Board size is big enough to hold 2280 SSD
Board size is big enough for multiple USB or multiple ethernets or multiple displays
Board size is big enough for M.2 2242 LTE/5G modules or 2230 WiFi cards, TPU cards
More information can be found on Radxa's forum page.
Join 97,426 other subscribers

Archives