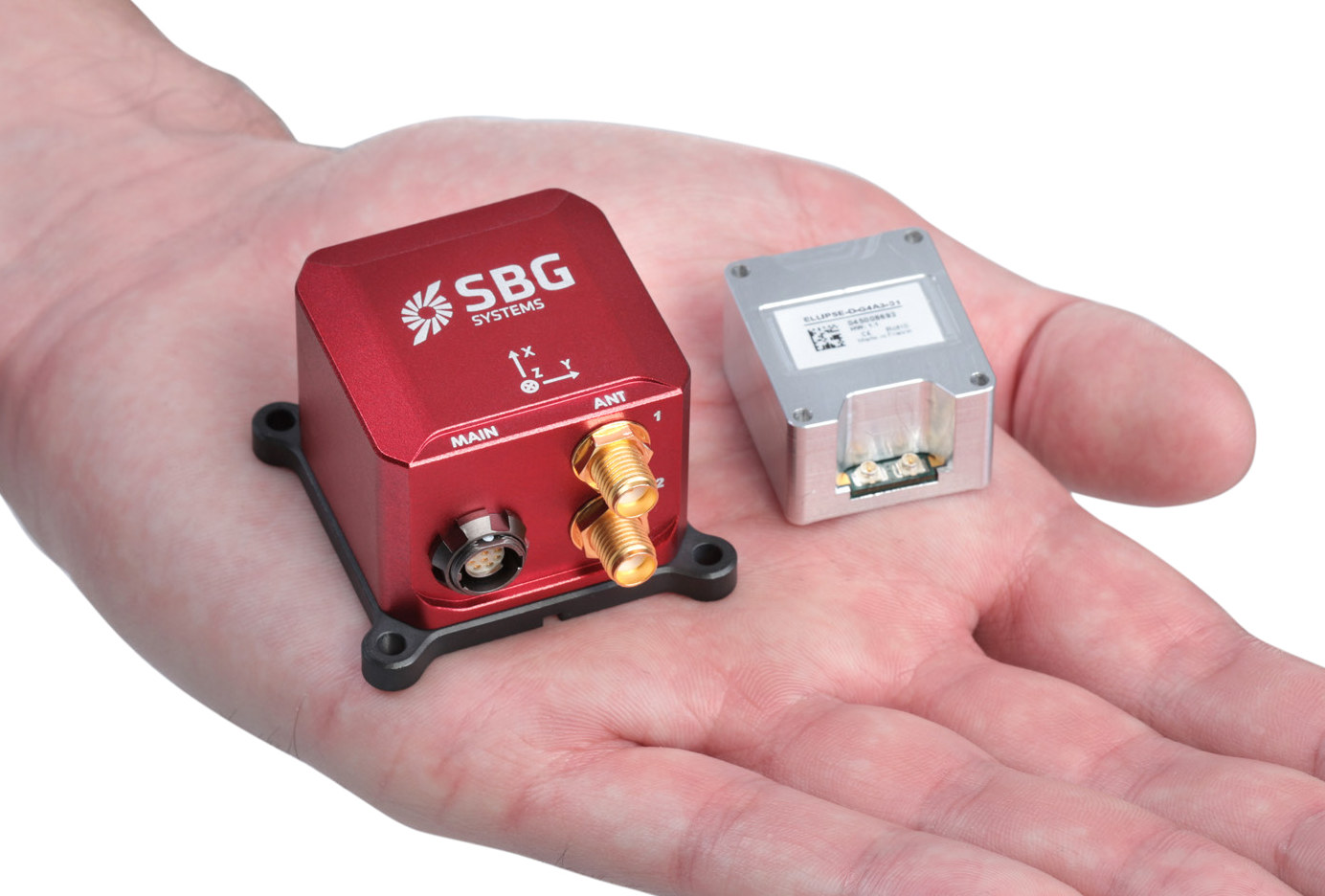 SBG Systems Ellipse-D Miniature Dual GPS INS
Ellipse-D is the smallest Inertial Navigation System (INS) integrating a Dual-antenna, multi-band GNSS receiver, capable of delivering precise heading as well as centimeter-level position accuracy in the most challenging GNSS conditions. It provides attitude, heading, heave as well as navigation outputs. Ellipse-D is an ideal choice for magnetic denied applications and can operate in all dynamic conditions with optimal performance. It features 0.05° Roll and Pitch (RTK), Post-processing with Qinertia PPK Software. The Ellipse-D is equipped with state-of-the-art MEMS sensors, especially very low noise gyroscopes. The Ellipse-D enables a 9-axis IMU sensor, a dual-antenna RTK GNSS module offering one-centimeter accuracy, with a 64-bit microprocessor for processing data. The Ellipse-D is also equipped with high-quality accelerometers with Internal FIR filters coupled with Coning & Sculling integrals to provide efficient vibration rejection. Additional features includes a temperature sensor, pressure sensor, and odometer input.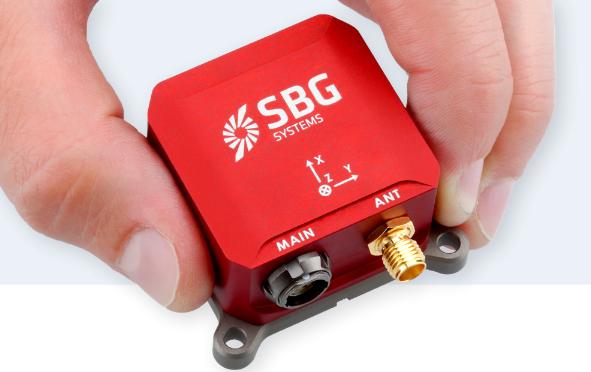 The Ellipse-D inertial navigation sensor specifications include:
SoC – Unknown 64-bit microprocessor for data processing
GNSS – Dual antenna GNSS with support for GPS, GLONASS, GALILEO, BEIDOU; Supported features: SBAS, RTK,      RAW
Sensors – 3-axis gyroscope, 3-axis accelerometer, 3-axis magnetometer, temperature sensors, pressure sensor
Host Interface:
RS-232, RS-422, USB  up to 921,600 bps
CAN 2.0A/B up to 1 Mbit/s
Protocols – Binary eCom, NMEA, ASCII, TSS
Input Voltage – 5 – 36 V
Power Consumption – < 1,000 mW
Dimensions & Weight:
Box: 46 x 45 x 32 mm | 65 grams
OEM: 29.5 x 25.5 x 16 mm | 17 grams
Application of the SBG Systems Ellipse-D inertial navigation system includes UAV navigation, USV, Antenna tracking and SAT OTM, UGV, Instrument Buoy, Gimbaled Camera, etc. The Ellipse-D is a go-to product because it offers access to technical support by phone and email, unlimited free firmware updates, Ellipse sensors are not restricted to export and ITAR free, and Ellipse are warranted for 2 years. This warranty can be extended up to 5 years. For the INS models (E, N, D), the internal Extended Kalman Filter fuses in real-time inertial and GPS data for enhanced position and orientation measurements in harsh environments (urban canyons, tunnels, etc.)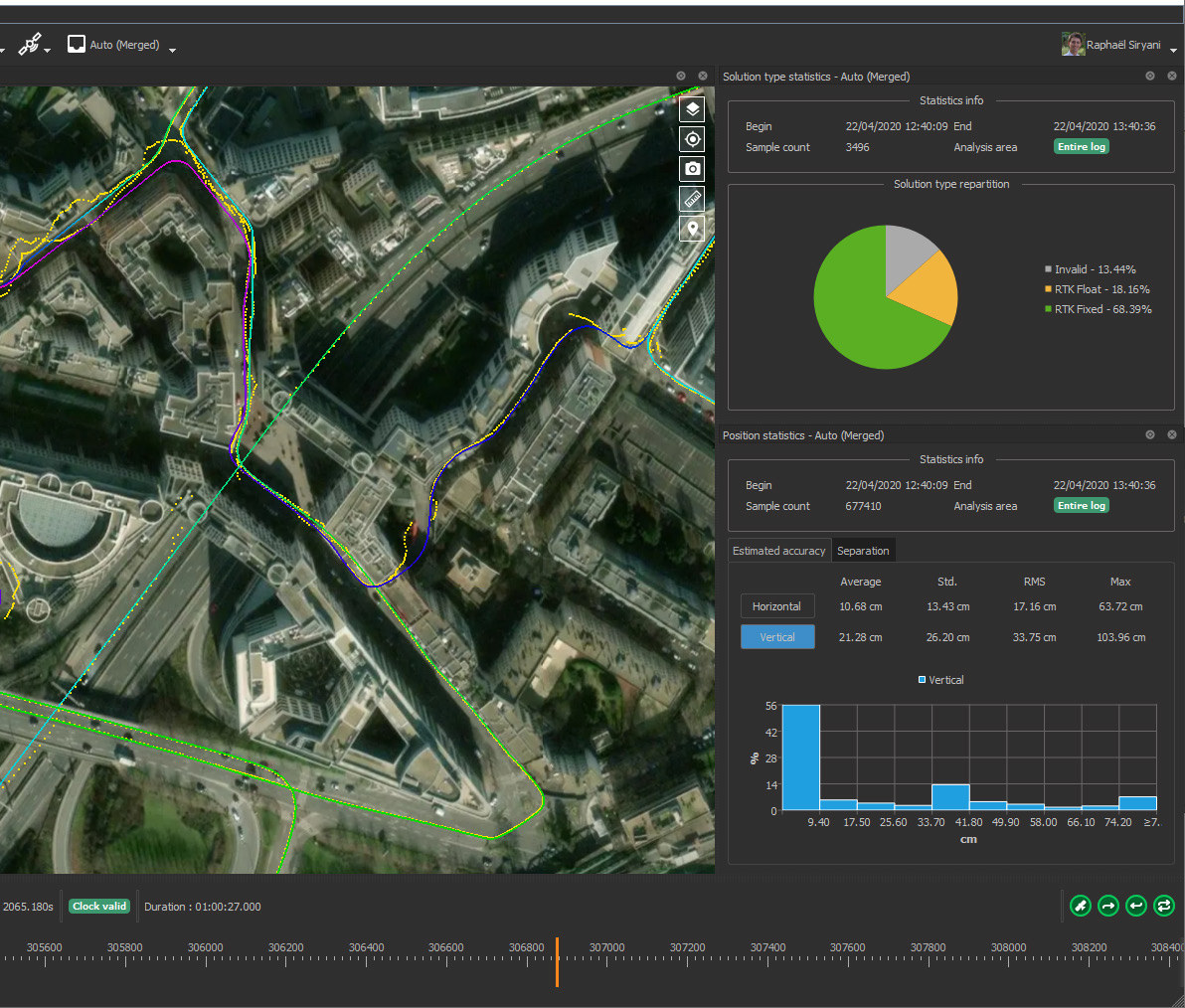 Ellipse INS enables features that allow you to connect to a PC via Qinertia program. The Qinertia improves your navigation data, it also helps to access further analysis, and helps to fix some outages in your trajectory Qinertia PRO gives access to post-processing to all SBG sensors, in all applications/environments. It is compatible with industry-standard GNSS receivers. Native support of Septentrio, Novatel & Trimble. It has a modern & Intuitive Interface, easy-to-use step by step project creation wizard, and advanced quality & feedback indicators. Area of application includes Marine, Airborne, and Land. Qinertia gives access to offline RTK corrections from more than 7,000 base stations located in 164 countries – and it is always up-to-date. It supports Windows, Mac OS, and Linux. The Ellipse-D is available in either Box or OEM versions. More details can be found on SBG Systems Ellipse-series product page.
Subscribe to Blog via Email
Join 97,477 other subscribers
Archives