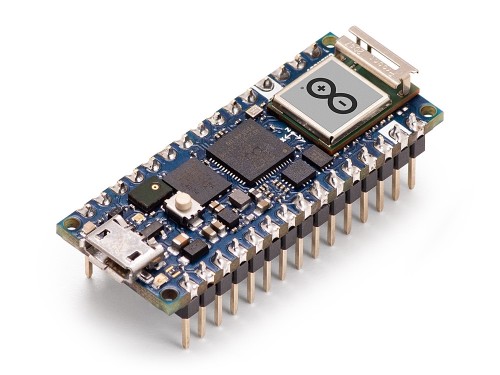 Arduino Nano RP2040 Connect Hit Market for Just $24.50
One of the most widely used development boards in the maker community is the Arduino manufactured boards. However, following the release of the $4 Raspberry Pi Pico that came with the onboard in-house silicon tape out RP2040 chip, sparking excitement in the designer world. Continuing the growth of RP2040-based development boards, we saw Adafruit QT Py RP2040 and many more. Today, after four months of introduction, we have Arduino release the Arduino Nano RP2040 Connect to the market at just $24.50 without taxes.
This might sound crazy to have Raspberry Pi manufacturer SOC on an Arduino development board, but this is what makes it unique yet powerful. Giving a quick recap on the integrated SOC RP2040 is a dual-core Arm Cortex M0+ processor running at 133 MHz clock frequency. Justifying the cost of the development board, the manufacturer has provided a u-blox NINA-W102 radio module that allows you to take advantage of Arduino Cloud compatibility. The module gets two Harvard Architecture Xtensa LX6 CPUs operating at a maximum 240 MHz internal clock frequency.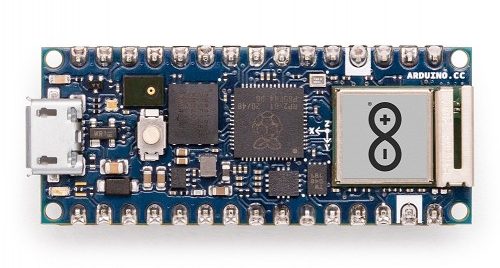 As always Arduino doesn't stop to surprise us with the number of capabilities provided onboard at a very low cost. The board gets a built-in mic for AI voice recognition and a six-axis smart IMU that detects motion by adding fall sensing and double-tap activation. Adding more of the hardware, we have RGB LEDs and multi-function GPIO pins.
It was an easy choice for Arduino to put an RP2040 at the core of a new board. We felt so strongly about the excellence of this new chip that we knew it deserved a powerful, premium Nano board that is unrivalled in terms of features.
As stated previously, the hardware can be connected to the Arduino Cloud, which makes it much more powerful than all other mini development boards in the market. If you plan to get a development board that can be accessed remotely even after deploying it into projects, you can now do it with the Arduino Cloud access. If the hardware is connected to Wi-Fi, it can do everything as if it was connected through USB. To add more to this, you can also control the Arduino Nano RP2040 Connect through the Arduino IoT Remote app.
For more details on Arduino Nano RP2040 Connect, please visit the official product page.
Join 97,426 other subscribers

Archives