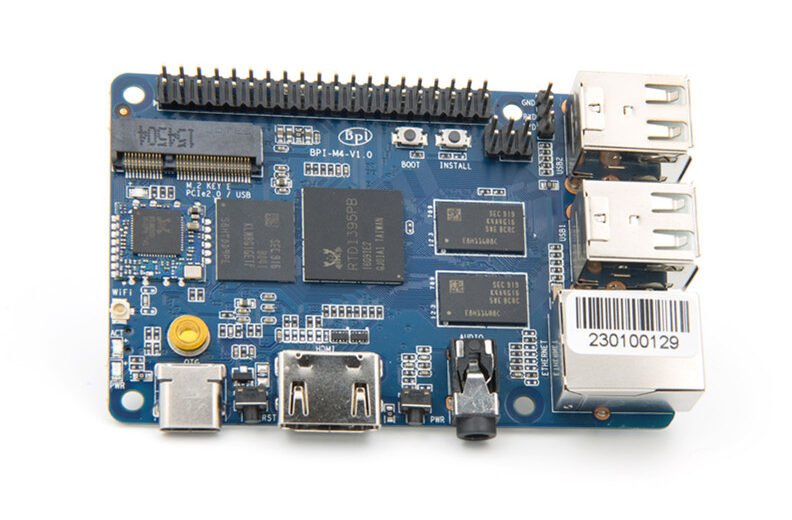 Top 10 Single Board Computers of 2020
1.Raspberry Pi 4 Model B – 4 GB RAM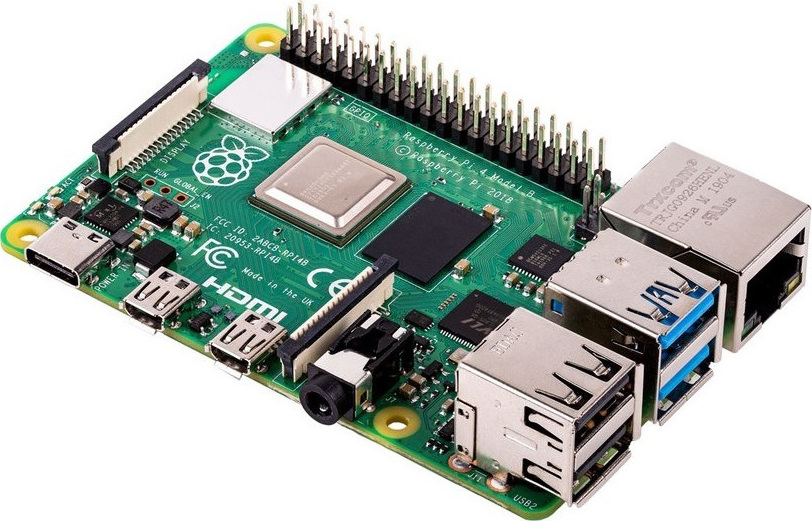 Raspberry Pi 4 Model B is upgraded with Latest High-Performance Quad-Core 64-bit Broadcom 2711, Cortex A72  processor clocked at 1.5GHz speed. The board is designed to use 20% less power and offer 90% greater performance than its old version. Hardware upgrade on Pi4 developed for faster performance not only in loading time with all-new 1GB/2GB and 4GB LPDDR4 SDRAM variants but also in connectivity with Dual-band 2.4GHz and 5GHz, 802.11 b/g/n/ac wireless LAN and PoE capability via a separate PoE HAT. In addition to its USB 3.0, they improved the transfer speed by 10x than USB 2.0 to provide you significantly faster true Gigabit internet experience. This version comes with 4GB of RAM, but there are also versions with 1 and 2 GB.
2. Odroid-XU4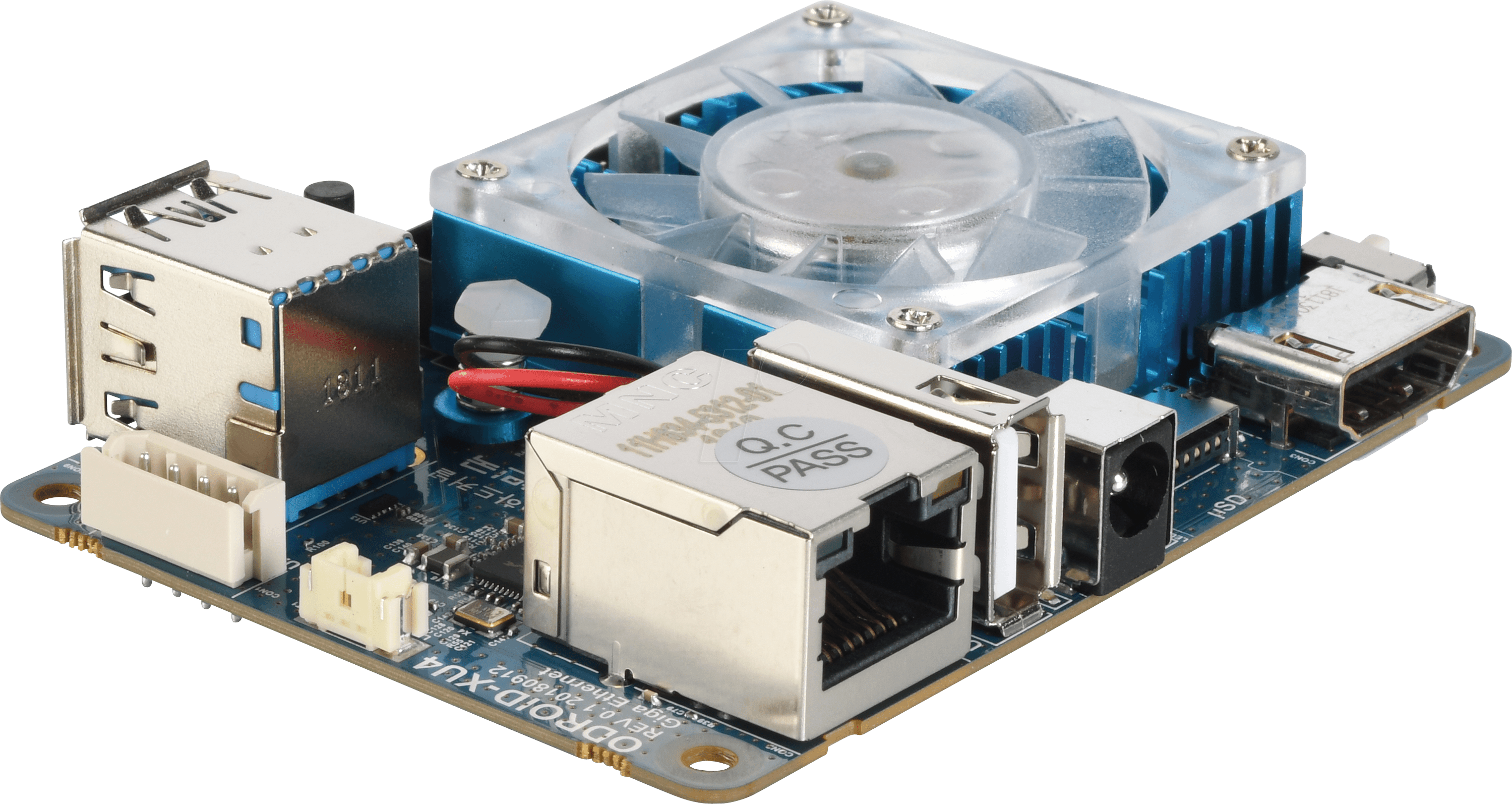 Odroid-XU4 is a cost-effective, high power option with one gigabit Ethernet port for a fast connection, HDMI 1.4a for display, and the board even comes with an active cooler and a power adapter. It features the mighty Samsung Exynos 5422 Cortex-A15 octa-core GPU clocked at 2 GHz and the Mali-T628 MP6 GPU with support for OpenGL ES 3.1 and OpenCL 1.2. ODROID-XU4 also has 2 GB of memory, two USB 3.0 ports, but there is no Bluetooth for wireless connectivity. The board can run the latest version of Ubuntu, Android 4.4 KitKat, 5.0 Lollipop, and 7.1 Nougat, giving you plenty of options on how to turn it into a full-fledged computer or a handy backup device. When placed inside a nice case, ODROID-XU4 can also be a fantastic first computer for a young child, especially with the Android operating system. DROID-XU4 is powered by ARM big.LITTLE technology and the Heterogeneous Multi-Processing (HMP) solution. By implementing the eMMC 5.0, USB 3.0 and Gigabit Ethernet interfaces, the ODROID-XU4 boasts amazing data transfer speeds, a feature that is increasingly required to support advanced processing power on ARM devices. This allows users to truly experience an upgrade in computing, especially with faster booting, web browsing, networking, and 3D games.
A MicroSD card or an eMMC module is required to boot the OS. We strongly recommend an eMMC module for faster OS booting, quicker application launching, seamless multi-tasking, and efficient access to the cloud.
3. ASUS Tinker Board RK3288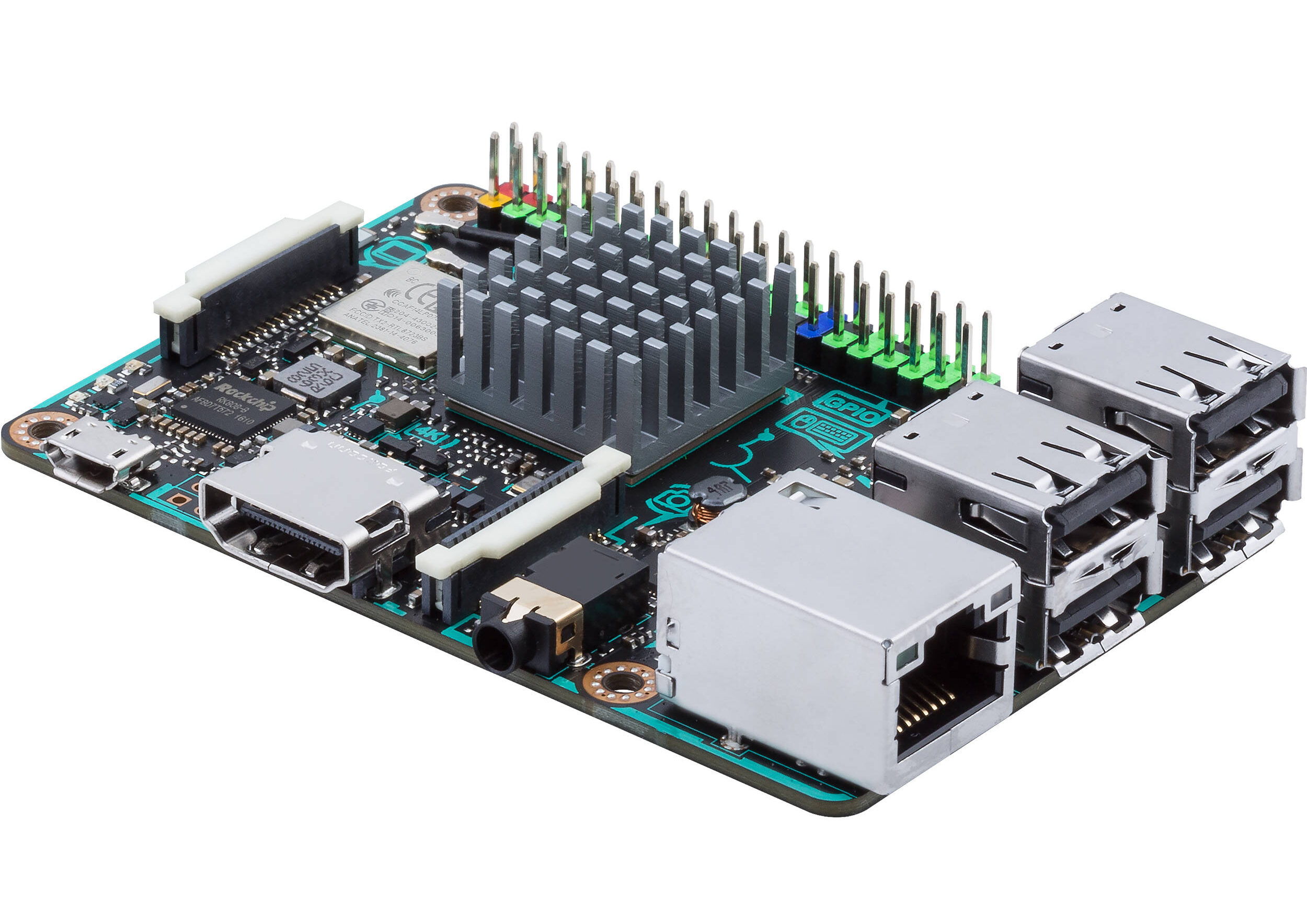 Just like ODROID-XU4, ASUS Tinker Board can be used as a daily computer with more than enough power for basic image editing, Full HD video streaming, web browsing, music listening, and even some casual gaming. The board features the Rockchip RK3288, which is a modern quad-core ARM-based processor that you can find inside many tablets and multimedia players. With 2 GB of memory and the Mali-T764 GPU, the board can play HD and UHD video at 30 fps with the included media player with support for hardware acceleration. To further establish the ASUS Tinker Board as an excellent home multimedia center, it comes with one key feature that you won't find on nearly any other SBC: an HD codec that supports up to 24-bit/192kHz audio. But the Tinker Board isn't all about fun and games, well, depending on your idea of fun. The board also includes a 40-pin GPIO interface, a gigabit LAN connection, a DSI MIPI connection for displays and touchscreens, and a CSI MIPI connection for connection to compatible cameras, making it great for the Internet of Things.
4.  Libre Renegade Computer Board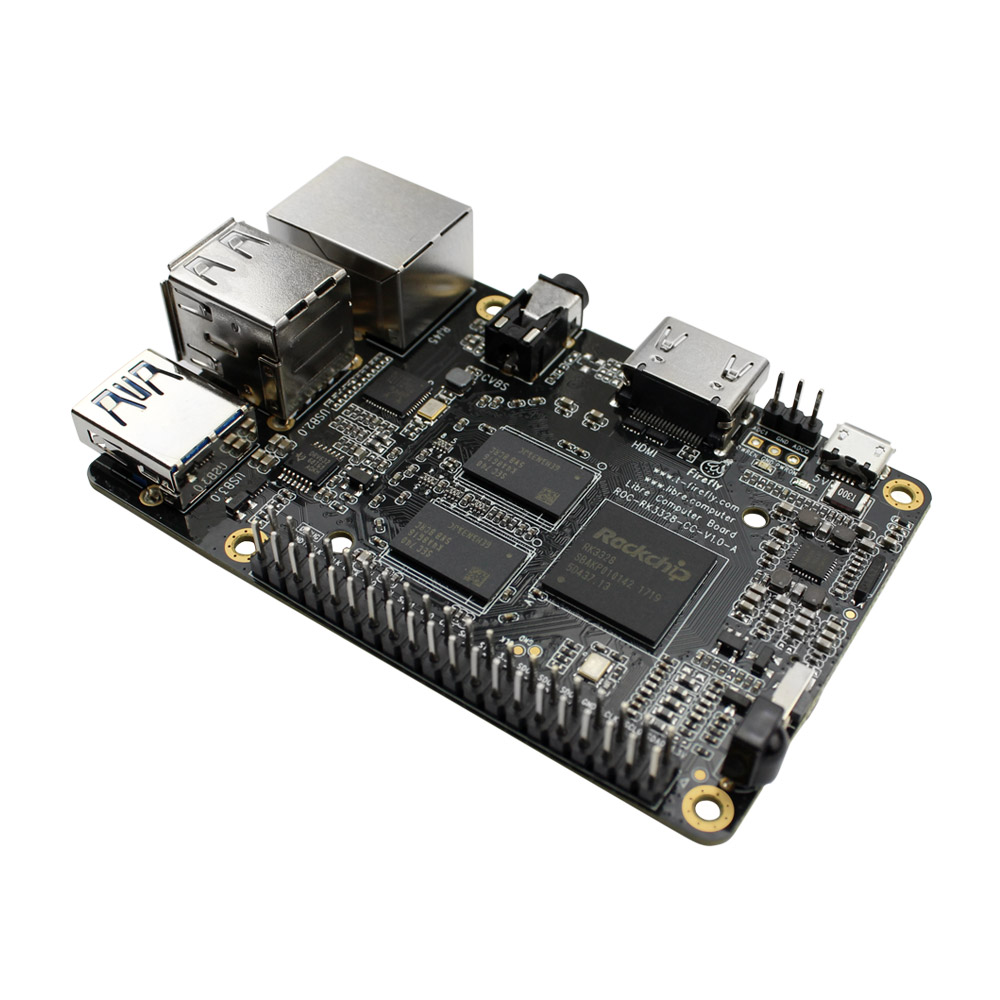 If you're looking for a fairly priced single-board computer to set up a Network Area Storage, a file server, or something else, the Libre Renegade Computer Board will be right up your alley. This one actually has some powerful hardware inside. It's got a quad 64-bit 1.4GHz ARM Cortex-A53 Processor, a 4K Ultra HD ARM Mali-450 GPU, and 2GB of DDR4 RAM. This one is actually 40% faster than the Raspberry Pi. Libre's Renegade computer even comes equipped with quick Gigabit Ethernet, which you won't find on many boards. You can easily turn this into a NAS, Kubernetes cluster, file server, wire-speed encrypted router/VPN, and many more.
5. Arduino Mega 2560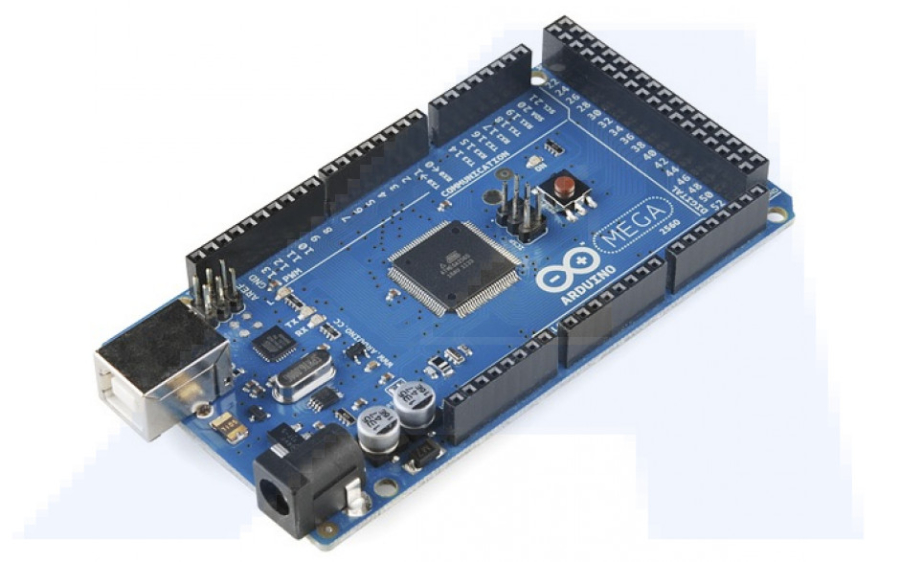 First, we're looking at the Arduino Mega 2560. This one is similar to a lot of different Arduino boards out there, but the Mega 2560 is designed to handle some of the more ambitious projects. It features more memory and pins to give you better performance. This one, in particular, is based on an 8-bit AVR microcontroller ATmega2560 — there are 54 digital I/O pins, 16 analog inputs, and a larger space for your sketches.
6. Raspberry Pi Zero W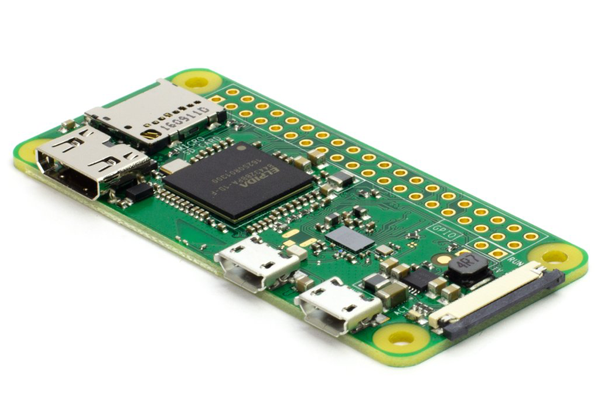 The Raspberry Pi Zero W board extends the functionality of the Pi Zero board with wireless LAN and Bluetooth connectivity. In many ways, it's the ideal single-board computer for the Internet of Things era. Considering its tiny size, you might be surprised to find out that it comes with the Broadcom BCM2835 CPU clocked at 1 GHz and 512 MB LPDDR2 SDRAM That's right, for a super low cost, you can have an incredibly versatile, Wi-Fi-enabled single-board computer that stands on the shoulders of the most active and helpful community of single-board computer enthusiasts in existence. The Raspberry Pi Zero W measures only 6.5 cm × 3cm × 0.5cm, and it consumes so little energy that even a moderately large battery pack can keep it running for a very long time.
7. LattePanda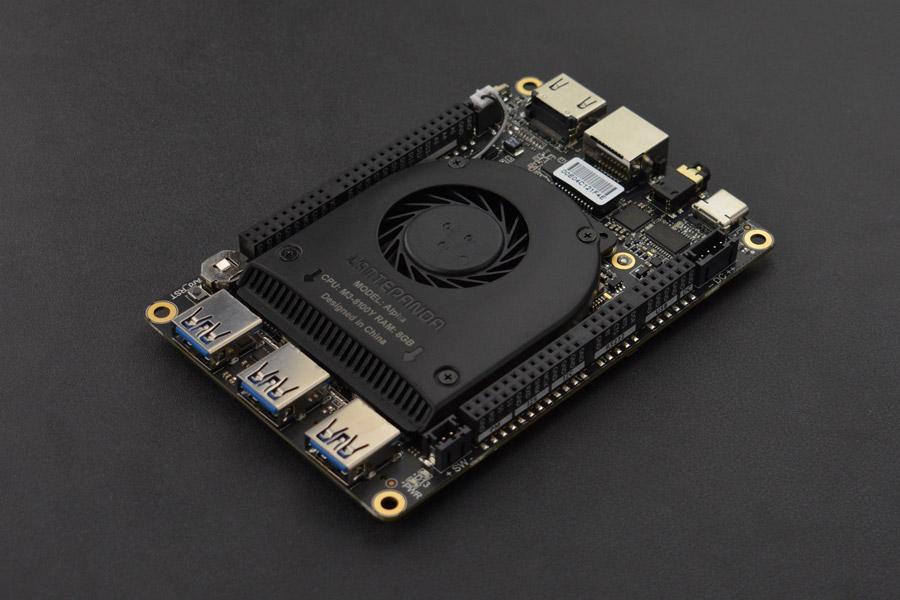 LattePanda is a little different, it actually operating on a Windows 10 development platform. It comes with a Windows 10 OEM activation key, so that's something you don't have to buy in addition to the board. The LattePanda is also more expensive, coming with a USB 3.0 port, and two USB 2.0 ports. There is onboard Wi-Fi 802.11n (2.4GHz), and actually supports Bluetooth 4. The Windows 10 Development Platform can be a little difficult to start out on, but this affordable single-board PC is a great way to get you started. Since this one comes with Windows 10 already installed, you're able to run powerful tools right out of the box, including Visual Studio, NodeJS, Java, Processing, etc.
8. Rock PI Rockchip RK3399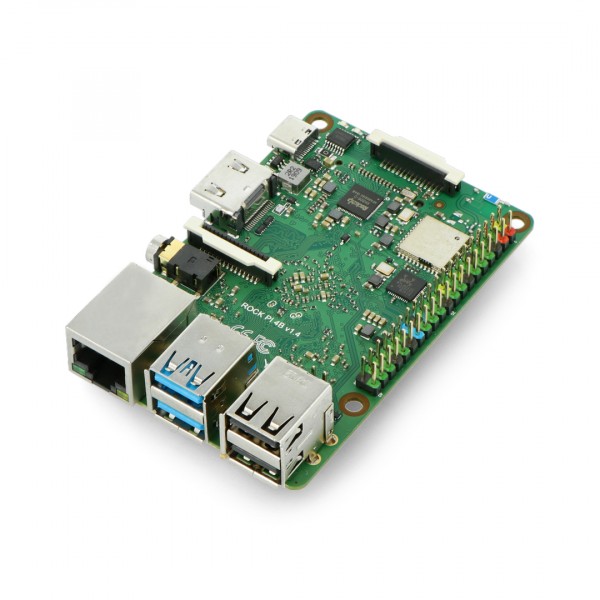 Rock Pi-4 is in an ultra-little structured factor board that offers class-driving execution while utilizing remarkable mechanical similarity. The Rock Pi-4 offers producers, IoT. devotees, specialists, PC-DIY lovers, and others a dependable and very able stage for the building and tinkering their thought(s) into the real world. Rock Pi 4 has a cutting edge and incredible Hexa-center ARM-based processor(s), RK3399 inside, and it offers fundamentally improved execution vs other well-known SBC sheets. All models are outfitted with LPDDR4 3200Mb/s RAM and optional superior eMMC modules, support all applications. It has an Onboard antenna and it is compatible with the Raspberry Pi camera.
9. Banana Pi BPI-M4

Banana-Pi is also another single-board computer with promises. It is a credit card-sized computer with great features. It produced by the Chinese company name Shenzhen co, Ltd. The Raspberry Pi influenced the design of banana-Pi computer hardware. Banana-Pi can run on many operating systems like Linux, Android, Debian, and Ubuntu. Banana-Pi BPI-M4 uses Realtek RTD1395 chip structure, it is a 64-piece quad-center A53 scaled-down single-board PC. It highlights 1 GB/2GB of RAM and 8 GB eMMC. It likewise has locally available WiFi for b/g/n/air conditioning and BT 4.2. On the ports side; the BPI-M4 has 4 USB 2.0 ports, 1 USB TYPE C port, 1 HDMI port, f1 sound jack. Support M.2 Key E PCI-E 2.0 interface(s).
10. LattePanda Alpha 864s

Latte Panda Alpha uses the Intel Core m3 processor; which is equivalent to the most recent MacBook. The Core m3 processor is the ideal decision for unrivaled execution and low force utilization. With its 8GB RAM and 64GB eMMC, M.2 interface SSD backing, and abundant GPIO expansion ports; Alpha can meet the majority of the application needs. This single-board computer is known as the leader of the pandas. The main features of this single board computer support both operating systems; Windows and Linux have the ultimate ability of cloud networking, extendable interfaces. This computer takes less space due to its ultra-thin design. 8 GB RAM which increases the speed of the computer performance.
Subscribe to Blog via Email
Join 97,456 other subscribers
Archives