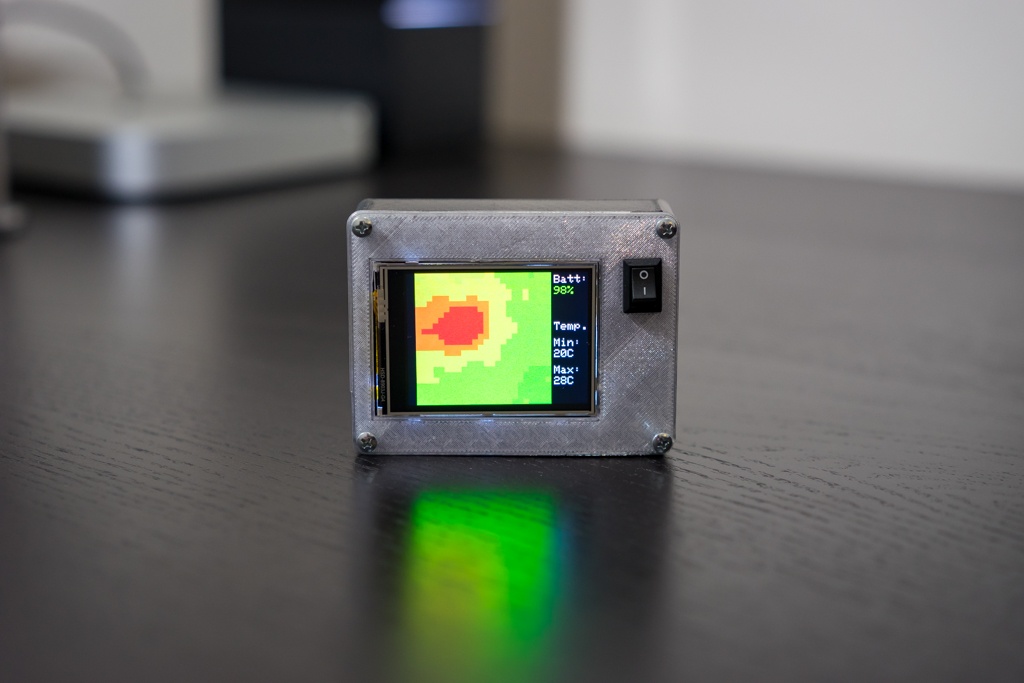 Touch Screen Thermal Camera with Adjustable Temperature Range
Lenin @ movingelectrons.net writes:
This project was inspired by the Thermal Camera with Display project from Adafruit. Ever since they announced the AMG8833 IR Thermal Sensor, I wanted to use it to build a thermal camera for checking hot spots on electrical panels around the house and looking for rabbit nests in the backyard.
Although the project is very similar to Adafruit's on the hardware side, I modified the Arduino (C language) code extensively to adapt it to my needs. Some of the added features:
Battery status/charge.
Min./Max. temperature values represented by light blue areas (min.) and dark red areas (max.) on the

LCD

 screen.
Temperature range adjustment by tapping on the screen's lower right corner. There are 3 temperature ranges to choose from:

28C to 30C
20C to 80C
50C to 100C
When switching between ranges, the min. and max. temperature values are shown on screen.
I'm also including the files of a 3D printed case I designed to hold all components in a relatively small package.
Touch Screen Thermal Camera with Adjustable Temperature Range – [Link]