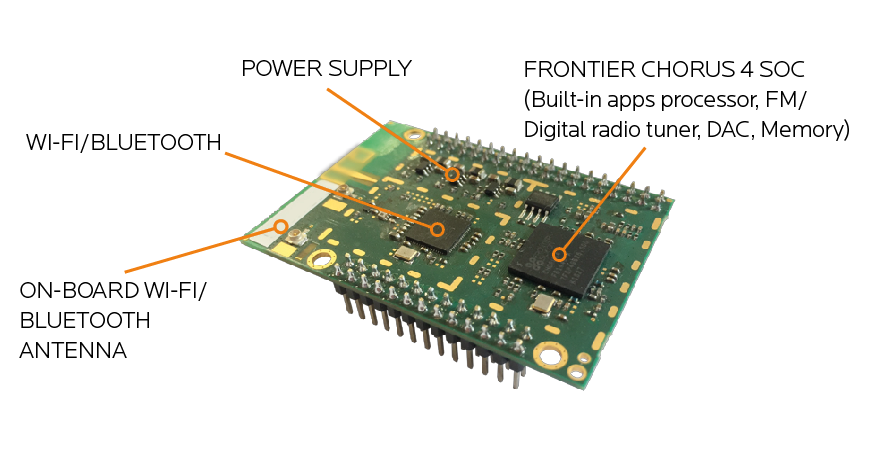 World's first single chip for Smart Radio
Frontier Smart Technologies, the leading technology provider for digital radio, introduces Chorus 4 – the world's first integrated Smart Radio chip. Chorus 4 will power a new generation of solutions for radios offering internet connectivity, DAB / DAB+ and FM.
The first of these new solutions, Venice X, is being launched by Frontier this week at the Hong Kong Electronics Fair. Venice X is a cost-optimised, customisable turnkey system which enables brands and manufacturers to build high quality Smart Radios quickly and cost-effectively.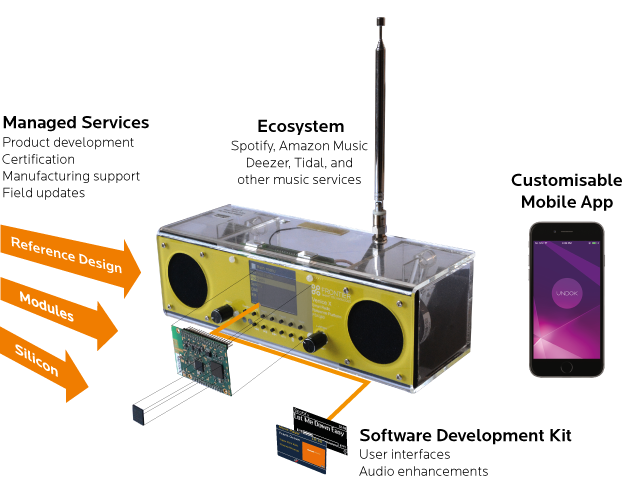 Smart Radios are the fastest growing category in the digital radio market, with sales volumes currently growing at 30% per year. By combining internet, DAB / DAB+ and FM in a single device, Smart Radios provide end-users with a complete range of listening options – including a rapidly growing number of DAB / DAB+ services, thousands of Internet radio stations, online music services, such as Amazon Music and Spotify, and podcasts from around the world. The inclusion of DAB and FM ensures that the radio can operate even when there is no internet connectivity, for example outdoors, or if users want to use less power or data. Additional features include Bluetooth and full colour user displays.
Anthony Sethill, CEO, Frontier Smart Technologies, said:
Venice X is a cost-optimised solution, based on the world's first dedicated Smart Radio silicon, Chorus 4. Offering IP, DAB and FM in a single integrated package, at a lower cost than any comparable solution, Venice X offers brands the opportunity to develop Smart Radios at truly mass-market prices
The Chorus 4 integrated SoC represents a distillation of Frontier's extensive experience in Smart Radio design and combines DAB+/FM radio tuners, an application processor and audio processing with integrated memory.
more information visit: www.frontiersmart.com