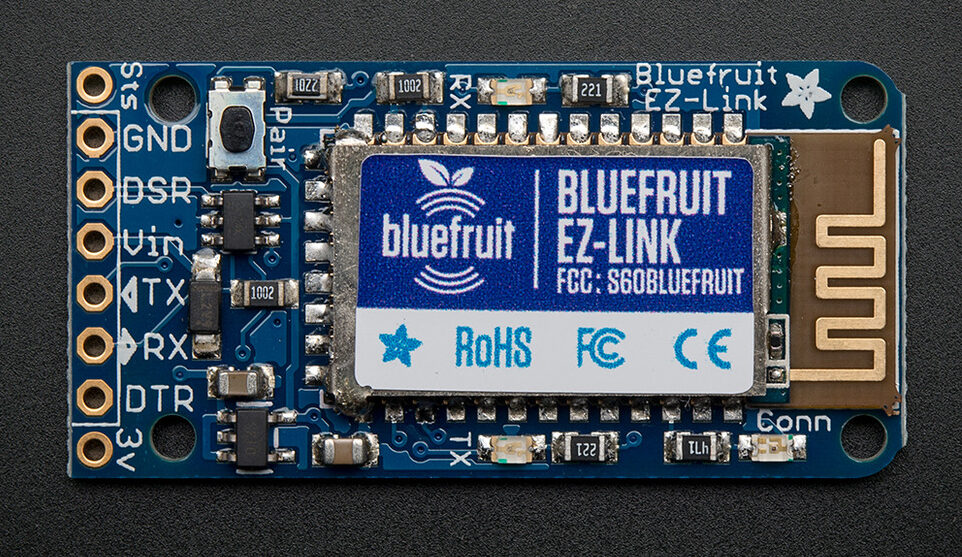 Adafruit's Bluefruit EZ-Link Launches Back to the Market in a New Form
After discontinuing the production of the Bluefruit EZ-Link many years ago, Adafruit is trying to bring back the Bluefruit EZ-Link with some exciting modifications to the board, giving it a new form.
The EZ-Link was the most advanced product added to the Adafruit Bluefruit line of products a few years back. The Bluefruit EZ-Link was a regular SPP serial link client device that could pair with any Bluetooth-enabled device (Except iOS). The feature that made it outstand other Bluetooth modules was its ability to dynamically detect and change the serial baud rate automatically. Moreover, the DTR/RTS/DSR flow control pins could automatically sync to the computer serial port.
This ability of the Bluefruit EZ- Link to toggle the DTR pins as desired enabled it to wirelessly program simple microcontrollers (like Arduino) remotely (within the transmission range of Bluetooth protocols). Adafruit claimed it to be a "Wireless FTDI-like cable".
Bringing back the Bluefruit EZ-Link from dead with enhanced features
Unfortunately, due to some technical and unspoken issues, Adafruit discontinued the production of the Bluefruit line of series. However, recently Adafruit stated about "Bringing it back from the dead" with an Espressif ESP32 pico module. Adafruit claims the new version would have a much smaller form factor than the original one while maintaining the same configuration of pinouts. The board will provide classic Bluetooth support with an improved SDK version. Moreover, the new form of EZ-Link would have an external antenna, further enhancing the range of communication.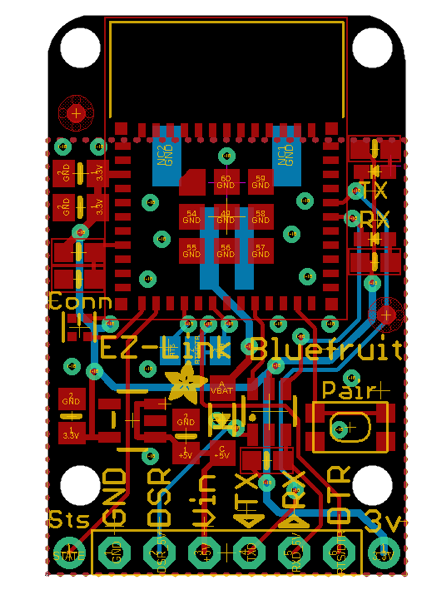 The new EZ-Link will use the hardware UART on the ESP32 for Rx and Tx. The onboard LED is an RGB NeoPixel for displaying the connection status. Further, the pair-button uses the GPIO-0, allowing it to enter the programming mode.
With the plan to restart the production of the Bluefruit EZ-Link with new features, Adafruit has just stated about some of the new features in a recent blog. However, no information has been provided yet regarding the Launch date and pricing. Adafruit has quoted "We'll see if this works!" at the end of the blog.
Subscribe to Blog via Email
Join 97,500 other subscribers
Archives