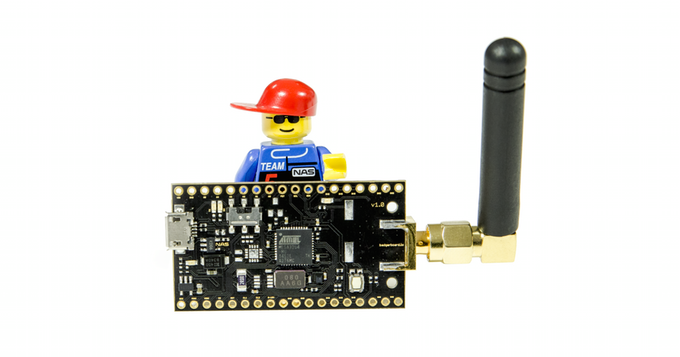 The LoRa Alliance™ is an open, non-profit association of members who believe that the Internet of Things era is now, its LoRaWAN is a Low Power Wide Area Network with features that support low-cost, mobile, and secure bidirectional communication for Internet of Things (IoT), machine-to-machine (M2M), smart city, and industrial applications. LoRaWAN is optimized for low power consumption and is designed to support large networks with millions and millions of devices. Innovative features of LoRaWAN include support for redundant operation, geolocation, low-cost, and low-power – devices can even run on energy harvesting technologies enabling the mobility and ease of use of Internet of Things.
Check this video to learn more about LoRa and its protocol:
Badgerboard is an Arduino compatible LoRaWAN™ open source development kit, that can be easily extended to a prototype or even a small batch product. Development board has a battery charger and antenna connector on board.
Using as small as the battery you have in your watch, you can power your Badgerboard to send and receive radio waves, that can reach from 1km to 3km in the urban area up to 10+ km in the rural areas
The communication is powered by widely used Microchip LoRaWAN module. There are two editions of the module one using  RN2483-I/RM101 for the 433/868 frequency bands and the other is using RN2903-I/RM095 for the 915 MHz band and its sub-bands. The LoRaWAN stack is already part of the module and all needed libraries for LoRa functionality are included.
Here are the features of the module: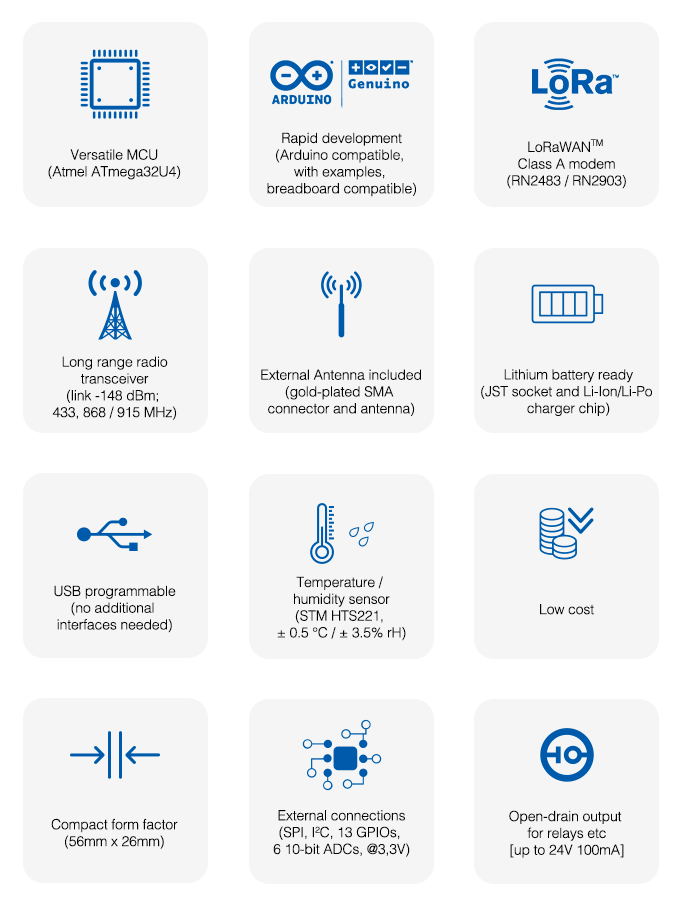 Check Badgerboard in action and the possibilities that can be done using it:
Badgerboard is now live on a Kickstarter campaign, you can pre-order the early bird board for $45 here. You can check their website to keep involved with the latest updates www.badgerboard.io
Join 97,426 other subscribers

Archives