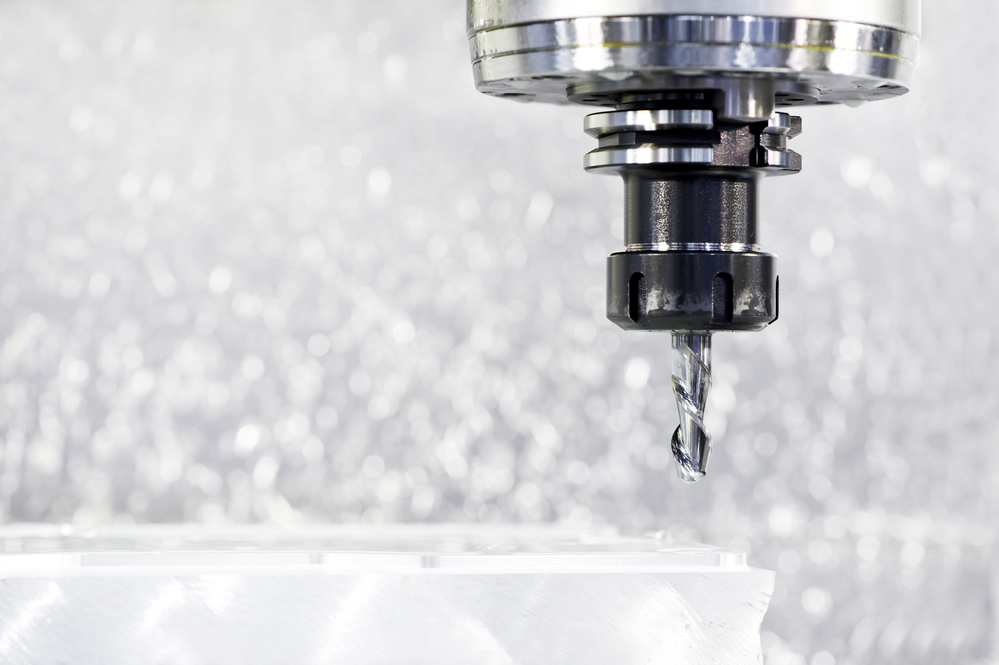 Binder Jetting vs CNC Machining: Which is Better for Rapid Prototype?
Have you ever requested a third-party rapid prototyping services provider to fabricate samples for testing? If so, you were likely offered either 3D printing or CNC machining as options.
Sometimes customers have a difficult time trying to decide that prototyping method suits their manufacturing purposes better. This post provides an in-depth comparison of 3D printing, to be exact, binder jetting, and CNC machining. So that you can know for sure that will work better for you.
Types of Rapid Prototyping
Well, there are numerous types of rapid prototyping, all of which can be attributed to either subtractive manufacturing (SM) or additive manufacturing (AM) techniques. The first one implies that the material is cut out of a workpiece to achieve the design required.
The following manufacturing techniques are attributed to SM rapid prototyping:
CNC machining
Metal casting prototyping
Metal extrusion prototyping
Sheet metal prototyping
The second rapid prototyping technique is grounded on adding material layer by layer to achieve the design required or a similar principle. All such types are known as different 3D printing techniques. The following manufacturing types of 3D printing are attributed to AM rapid prototyping:
Binder Jetting
Selective Laser Sintering (SLS)
Fused Deposition Modeling (FDM)
Stereolithography (SLA)
Multi Jet Fusion (MJF)
Injection Molding
Injection molding
As you may see, the number of rapid prototyping options available is extensive. To help you not to get lost in what to choose, we detail the essential aspects of metal machining and the popular 3D printing technique – binder jetting below.
Binder Jetting
Definition
Binder Jetting is an AM technique that is based on creating a 3-dimensional object layer by layer in accordance with a computer-aided design (CAD) file.
The principle of binder jetting is the use of the metal powder material that is solidified with a binding agent layer by layer. First, a piston of a binder jetting machine ensures that the powder is compressed dense enough for binding. Then, powder in the build box is cured with a binding liquid forming a solid shape. Then, with the use of brushes and air blowers, the excess powder is removed.
After the binder jetting is finished, simple post-production procedures are needed. The printed parts are separated from build boxes, cleaned, and bead blasted. You may also perform additional finishing techniques to enhance the properties of parts printed using binder jetting.
Pros and Cons
Here's the list of the main strengths of binder jetting as a particular method of 3D printing:
One of the quickest rapid prototyping processes overall
Complete design freedom
Minimal material wastage
Simple, single-step manufacture
Cost-effective process
High accessibility of binder jetting machines, spare parts, and printing materials
Environment-friendly
Safe for labor
And the notable weaknesses of the process:
Limited range of materials available
Limited dimensions of components that are possible to print
Require post-processing, but some techniques still do not enable good surface finishing
The structure of printed components typically makes prototypes unsuitable for physical properties testing
Application
This AM technique is widespread in the following industries:
Architecture and construction
Maritime industry
Healthcare
Chemical industry
Mechanics
Food processing industry
Aeronautics
High-tech
Retail
Automotive
Textile and fashion
Robotics
Optics
Electronics
And many others
3D printing enthusiasts use binder jetting to replace literally any goods that can only be printed. The capabilities of binder jetting are limited only with the phantasy of such equipment unit's owners. Still, binder jetting has even wider industrial use for the production of goods.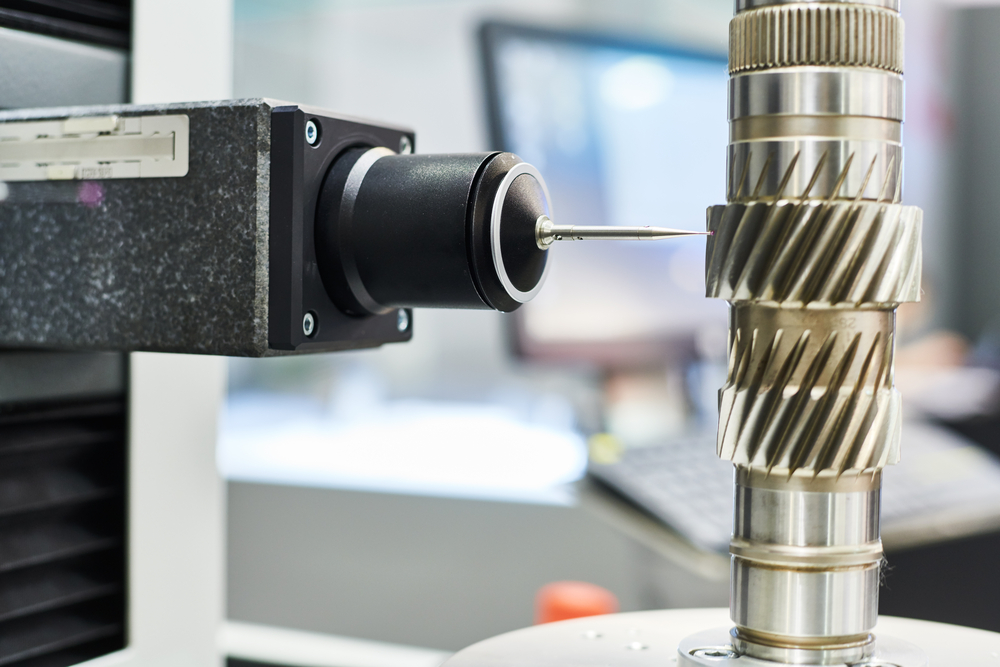 CNC Machining
Definition
CNC machining is an SM technique based on creating a 3-dimensional object by cutting out pieces of material of a workpiece according to a G-coded CAD file. The range of machining operations that can be done using multiple CNC machines is vast and include the following:
Drilling
Milling
Boring
Facing
Planing
Sawing
Broaching
Reaming
Turning
And others
Machines that perform CNC machining are automated, computer-driven centers with spindles that hold cutting tools and move along multiple (4,5,6, and even more) dimensions. They cut metal chips off workpieces' surfaces, ensuring high dimension accuracy.
CNC machines are named after the process they intended to perform (although advanced centers employ multiple operations). This list includes mills, routers, drills, lathes, turning machines, etc.
Pros and Cons
Here's the list of the main strengths of CNC machining:
Continuous use of machines without labor involvement
Consistency from batch to batch
Great dimensional accuracy and precision
High quality of the surface
Components machined are fully suitable for properties testing
Cost-effective process, but only if a significant number of products is machined
Good design freedom
A vast range of materials is supported
And the notable weaknesses of the process:
Time-consuming process
Demanding to the expertise of the labor
Not always ensure single-step manufacture
Machines are difficult in maintenance and adjustment
Material wastage
May not be environment-friendly
Is dangerous for labor unless safety measures are taken
Application
Decades ago, manual machining was a prevalent method of fabrication. It is not surprising that in the following contemporary industries, CNC machining is the common manufacturing technique for rapid prototyping as well:
Architecture and construction
Healthcare and pharmacy
Food processing industry
High-tech
Automotive
Robotics
Optics
Electronics
Military and defense
Aerospace
Transportation
Oil and Gas
And nearly any other somewhat
CNC machining utilizes fully automated centers that employ subtractive machining to fabricate components. Rapid prototyping with the use of CNC equipment units is highly common and regarded as a great way to produce samples for testing.
Differences Between Binder Jetting and CNC Machining
Regarding the essential differences between these two manufacturing processes, all existing ones are detailed in the table below.
Factor
Binder Jetting
CNC Machining
Principle of functioning
Additive machining
Subtractive machining
Type of files required
CAD files
G-coded CAD files
Parts' dimensions supported
Strictly limited. Depends on the type of binder jetting machine.
Almost unlimited. Depends on the method of metal machining and the type of CNC unit used.
Material availability
A limited range. Each method has its own small range of materials supported.
A vast range. Almost unlimited, depending on the method of metal machining and the CNC unit used.
Speed of prototyping
A single unit ensures end-to-end performance. Speed depends on the design.

A single prototype can be produced quickly.

Several units may be involved in the end-to-end performance. Speed depends on the design and the number of CNC units.

A single prototype can be produced slowly.

Accuracy / Precision
Good dimension accuracy.
Superior dimensional accuracy.
Repeatability / Consistency
Consistency may vary from batch to batch.
Ensures a high batch-to-batch consistency.
Surface quality
Appropriate surface quality. In some cases, additional finishing processes may not be applicable.
Surface quality depends on the method of metal machining and the type of CNC unit used. Generally, surface quality is high. Suitable for the additional finishing process.
Adherence to physical properties of the intended component.
Generally unusable to produce components for further physical and chemical properties of components testing. Exception – when large-scale manufacturing is 3D printing (binder jetting)-based.
Depending on the manufacturing method employed, it is generally usable to produce components for further physical and chemical properties of components testing.
Complexity of use
Comparatively simple process. Does not require specialized knowledge.
Comparatively complicated process. Require a highly professional team of specialists to run.
Flexibility
Highly flexible process. Nearly any design can be created using a single equipment unit.
Less flexible process. Most designs can be created, depending on the method. May require the use of multiple equipment units.
Cost
Low to medium price range, depending on the process and the material.
Medium, to high price range, depending on the process and the material.
Material wastage
Produce nearly no material wastage.
Is typically associated with high material wastage.
In this comparison, a winner cannot be determined. Depending on your exact needs, materials, requirements to a prototype, timelines, and other factors, you may find any of the techniques being completely applicable.
Final Word
CNC machining is a costly and not that quick technique for fabricating durable prototypes of workpieces. It is great for testing manufacturing techniques and the physical properties of samples.
In contrast, binder jetting is indeed a rapid and cost-effective additive manufacturing prototyping technique. It is great for taking a quick look at newly modeled designs or producing cheap samples for presenting stakeholders. You should guide your decisions based on careful consideration of the factors specified in this post.
[photos:
depositphotos.com
]
Join 97,426 other subscribers

Archives