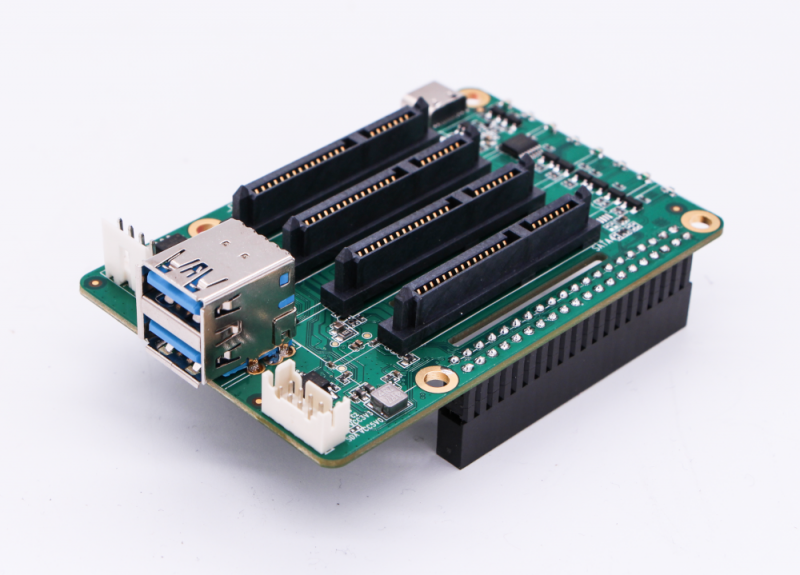 Introducing ROCK Pi SATA HATs
Radxa is very happy to announce the ROCK Pi SATA HAT, a series of SATA expansion targeting at the NAS solution for Raspberry Pi 4 and ROCK Pi 4. The ROCK Pi SATA HATs come in 3 models:
Dual/Quad SATA HAT
Penta SATA HAT
The Dual/Quad SATA HAT is designed for Raspberry Pi 4 as well as ROCK Pi 4, and the Penta SATA HAT is designed for ROCK Pi 4 only.
Dual/Quad SATA HAT
The Dual/Quad SATA HAT utilize the USB3 buses on Raspberry Pi 4 or ROCK Pi 4, it has the following features:
Up to 4x HDD/SSD, support 2.5inch or 3.5inch SSD
Utilize two independent USB3 buses on Raspberry Pi 4
Type C power input with USB PD/QC support for both 2.5inch SSD and Raspberry Pi 4
External standard ATX power supply support for 3.5inch HDD
Fan and heatsink for Raspberry Pi 4 CPU cooling
Support HDD suspend mode
Support UASP
Support software RAID 0/1/5
Optional PWM control fan for HDD heat dispatching
Optional OLED display for IP Address/Storage info
For 3.5 inch HDD, a standard ATX PSU is required to power the HDD and the Raspberry PI itself. With 4 3.5inch HDDs, the PSU should be 60W or more.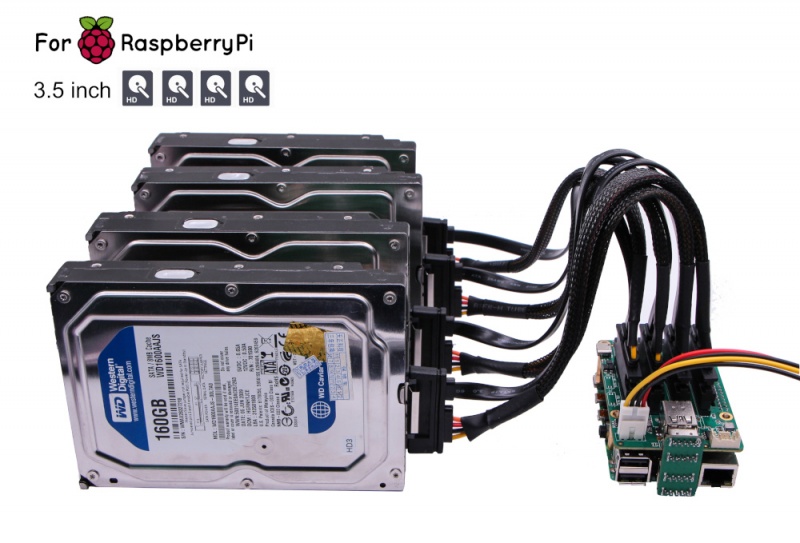 For 2.5 inch HDDs, you can just use the USB PD/QC power adapter(30W power adapter is enough) to power the HDD/SSD and the Raspberry Pi 4 itself.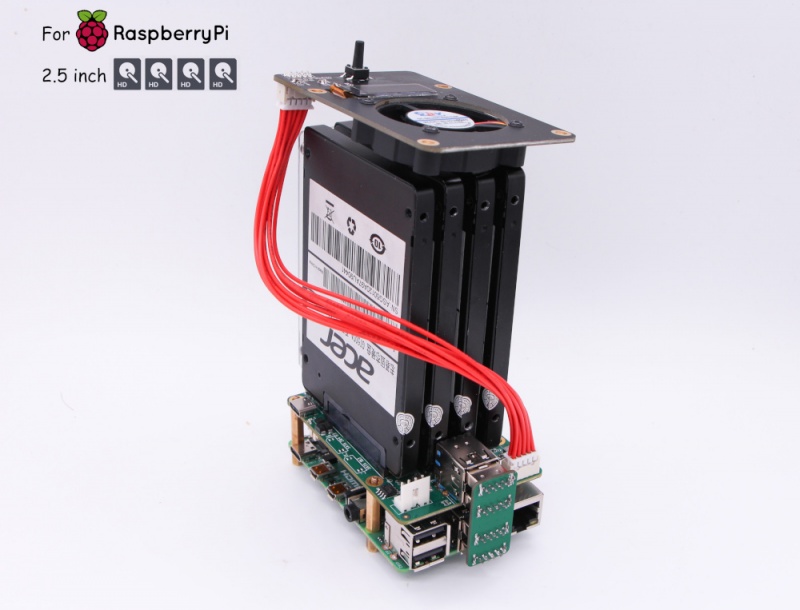 Performance
Quad SATA HAT utilizes two high performance JMS561(one JMS561 for Dual SATA HAT) providing up to 400MB/s reading/writing performance with four disks in RAID0 mode.
RPi 4 NAS Enclosure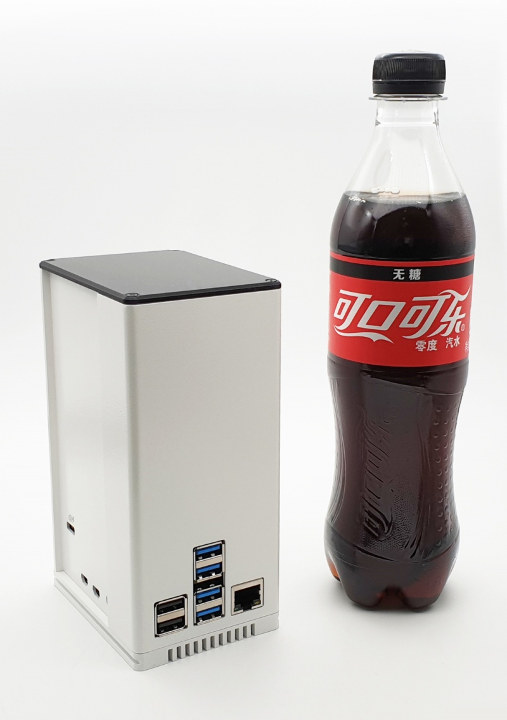 The boards can now be pre-ordered as follows:
$25 Quad SATA HAT for Raspberry Pi 4 / Rock Pi 4
$49 Penta SATA HAT for Rock Pi 4
$8 SATA HAT Top Board
$99 for Quad SATA kit for Raspberry Pi 4 with enclosure. Raspberry Pi 4 not included.
more information: wiki.radxa.com
Join 97,426 other subscribers

Archives