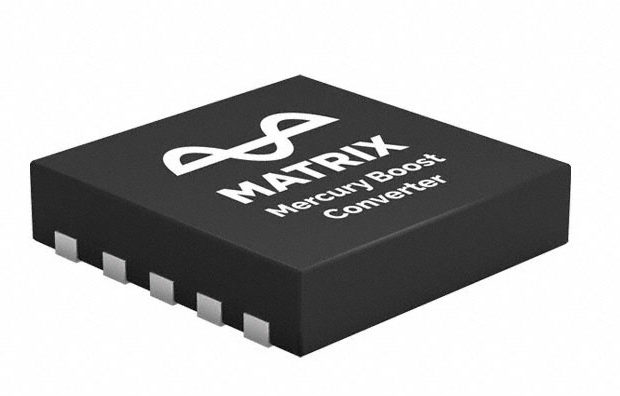 Mercury DC/DC Boost Converters harvest energy from TEGs
MATRIX Industries' nanopower energy harvesting boost converter with microwatt cold-start, input impedance matching, and regulated output
MATRIX Industries' Mercury is a family of highly integrated DC/DC boost converters that are ideal for harvesting and managing surplus energy from extremely low input voltage sources such as TEGs (thermoelectric generators) and thermopiles. The patented transformer reuse topology works as a flyback converter and can operate from input power of as little as a few microwatts. The unique impedance matching feature presents a constant impedance load and enables the highest efficiency energy harvesting across the entire operating range of input voltages.
Features
VIN as low as 10 mV (VOC=20 mV, RIN=5 Ω) to VOUT of up to 5 V
VIN as low as 6 mV (VOC=12 mV, RIN=5 Ω) to VOUT of 3 V
Ultra-low quiescent current of 700 nA ensures the fastest possible charge times of the output reservoir capacitor
Cold-start with VOC=16 mV (RIN=5 Ω, 1:100 transformer)
Up to 80% peak conversion efficiency
Near-ideal impedance matching with input source
Built-in VOC monitoring through an 8-bit ADC
True shutdown by disconnecting output when VOC is below startup requirement securing zero power leakage
Three external components are required: input capacitor, output capacitor, and transformer
Optional Schottky diode for efficiency improvement
Compact WLP package available
There are multiple input protection voltage options available based on the ratio of the transformer. The 8-bit on-chip ADC detects when VOC exceeds the programmed limit and turns off the input to ensure reliable operation. The result of the measurement is transmitted via a two-wire interface to a microcontroller. The converter is available in maximum output voltages from 2 V to 5 V. Integrated VOUT regulation prevents voltage overshoot, securing reliable operation with various battery types.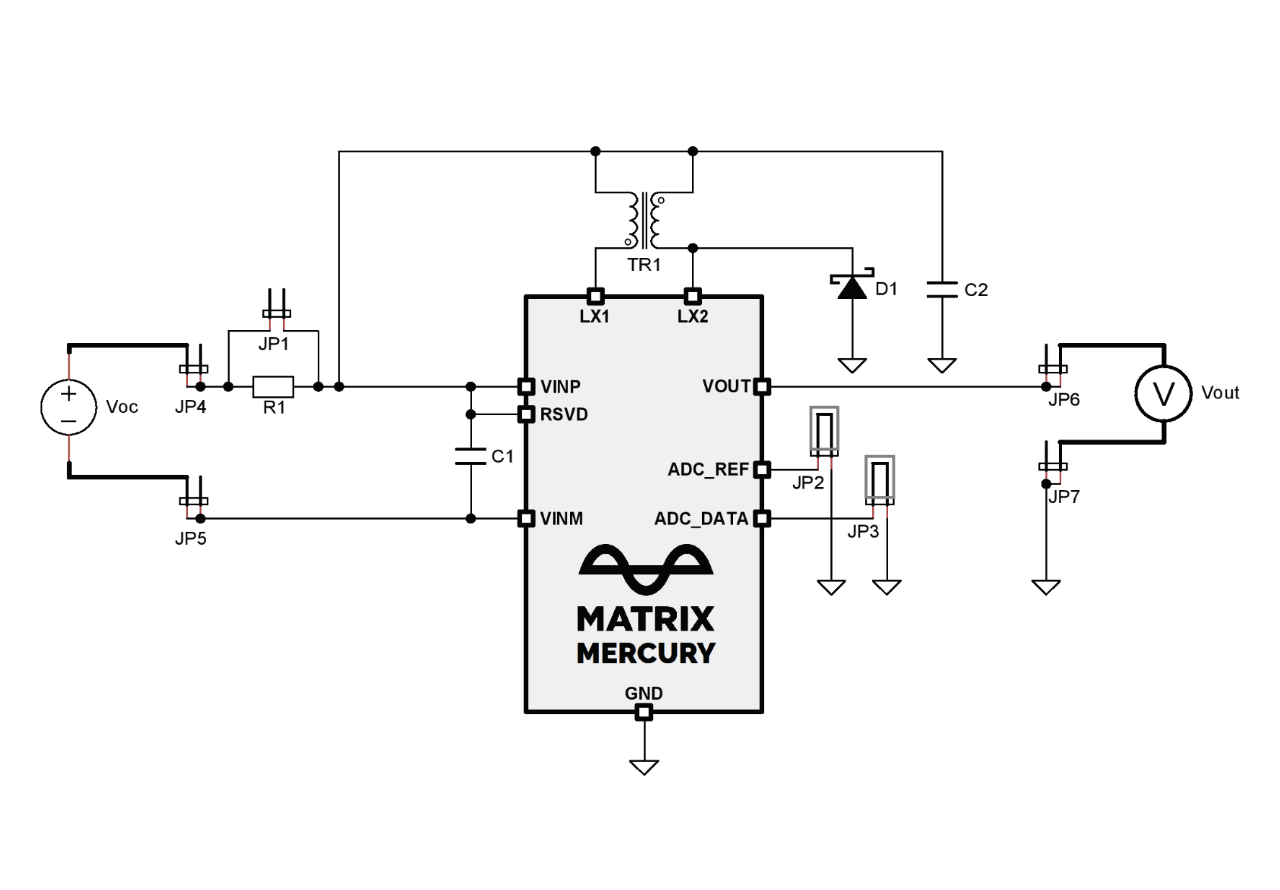 Join 97,426 other subscribers

Archives