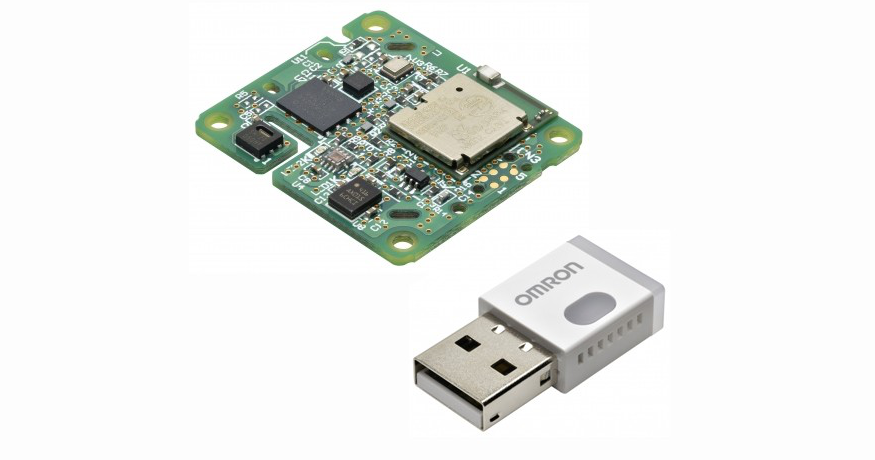 Omron USB and PCB Type Environmental Sensors
Omron's 2JCIE environmental sensors are IoT sensors integrated with Bluetooth. These sensors are capable of tracking eight different environmental factors which include: temperature, humidity, light, UV index, barometric pressure, noise, acceleration and VOC (Volatile Organic Compounds) with wireless communication functionality in an ultra-small footprint.
The sensors can be used in the home to monitor room environments, sleeping conditions, infants, and the elderly. They can also be used in offices or factories to monitor conditions of work environments. Or, they can be used outdoors to alert users to weather changes and monitor UV exposure.
Features & Benefits
Multiple sensors (such as temperature, humidity, light, barometric pressure, sound noise), in one package, provide various information at same time
Information loss is prevented by saving date inside of built-in memory even if communication is not established
Small dimension packaging, allowing use anywhere
Industries
Appliance & Climate Control
Other
Applications
Smart home (example- room monitor for comfortable sleep conditions), building (example- office environment monitor), weather conditions, real estate, vacation rental
Introduction Video
more information is available here: estore.heilind.com/
Subscribe to Blog via Email
Join 97,951 other subscribers
Archives