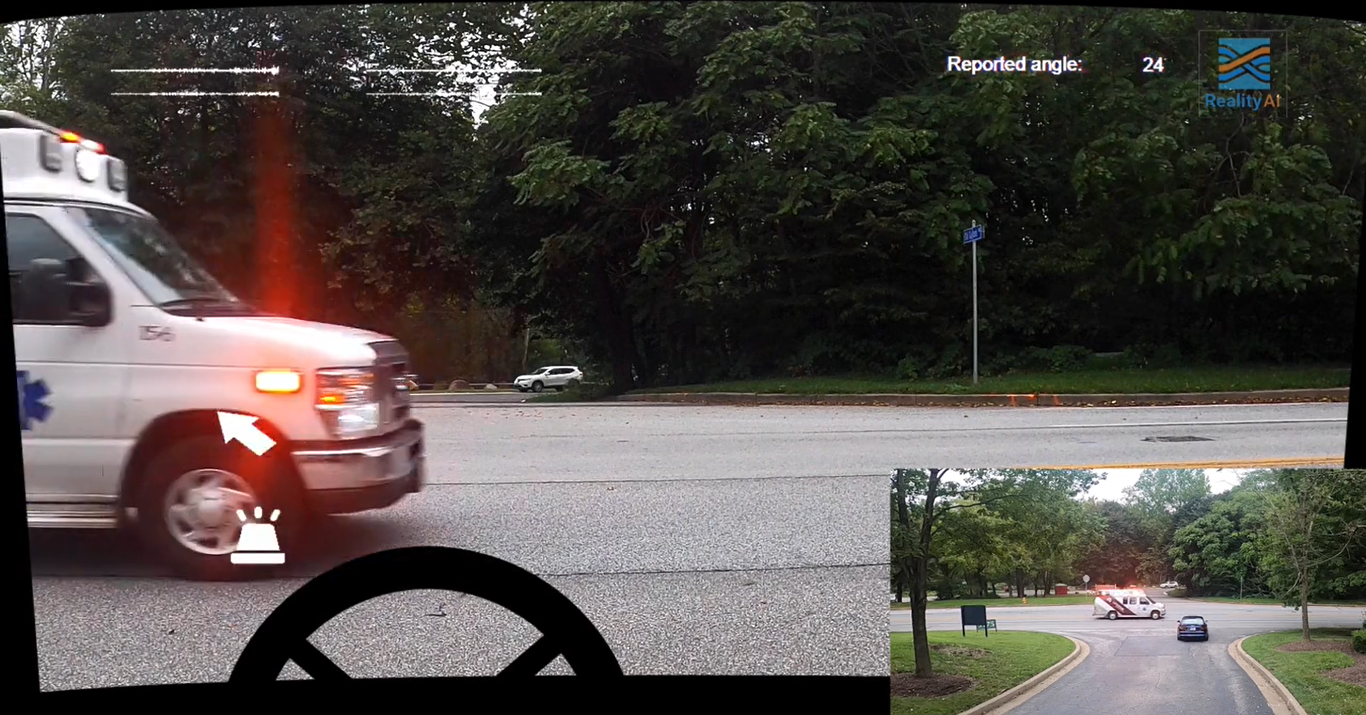 Reality AI's Automotive SWS features Sound-based Detection
Detection through cameras and lidar could be efficient but it has some drawbacks. As it requires visibility of the object within its range, thus detection is difficult for invisible and hidden objects. Radar could be an ideal choice for overcoming these drawbacks but it struggles with distant objects as it is incapable of the corners and long-range detection. Hence Reality AI's Automotive SWS comes with sound-based detection for addressing these issues.
Automotive SWS focuses on passenger protection in detecting all threats by monitoring sound waves. The sound waves detection occurs through an array of microphones that acts as peripheral for the processor. This enables the system to discover emergency vehicles, cars, motorbikes, bicycles, and other objects. The system alerts the driver and identifies the direction from where the target is approaching.
Reality AI's system architecture, sample hardware, and firmware for the Automotive SWS come with a customized development software for Automotive Tier 1 and Tier 2 providers for creating their own versions of the system. It uses machine learning and AI algorithms on the data points collected by the external microphone arrays on the automotive.
Infineon Technologies MCU and Microphone in Automotive SWS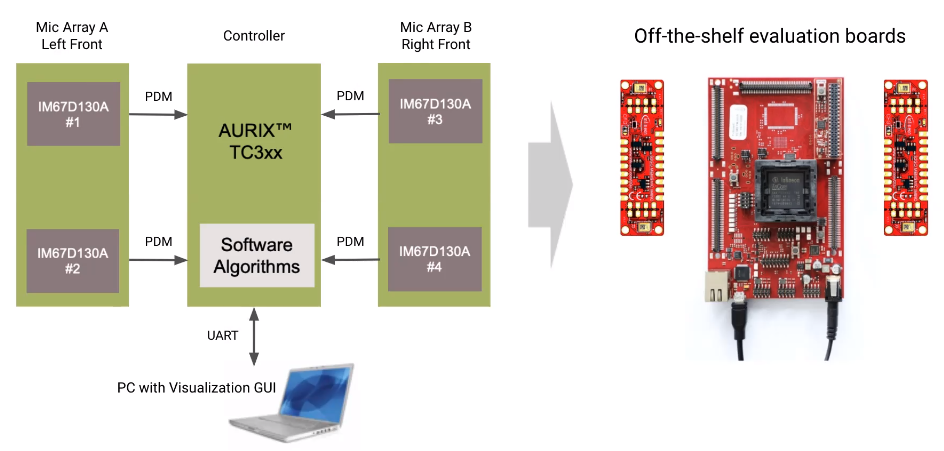 Although, the company has worked with Hagiwara Electronics Co Ltd. and DENSO Corporation to build functionalities and features for the system specifically for the automotive market. Now, it is partnering with Infineon Technologies to build a more efficient system. The system features Infineon AEC-Q103 XENSIV™ MEMS microphones (IM67D130A) for enhancing the signal quality for computations and processing in further steps. These microphones work as an interface to the Infineon AURIX™ microcontroller (MCU) to provide efficient safety ASIL D performance.
Discussing further, the MEMS Mic Array is integrated into components or placed on the roof supports flexible geometry and placement to detect sound waves. The earlier version of the system had 4 components placed on the top of the roof. Infineon AURIX™ MCU operates on inexpensive hardware for allowing AI detection and localization.
Key Features of  AURIX™ TC3xx MCU:
2nd generation 1 core CPU to 6 core CPU working at the frequency range from 160 MHz to 300Mhz.

Scalable with respect to performance, memory, and peripherals.
HSM modules for inbuilt security.
Real-time performance for low latency as it is used in safety applications.
Allows efficient interrupt handling.
Certified for ISO6262 ASIL-D applications.
Key Features of XENSIV™ IME67D130A MEMS Microphone
Automotive qualified MEMS microphone.

AEC-Q103-003 compliant.

Greater than 130dB High Acoustic Overload Point for wide dynamic range and high wind-noise robustness.
Greater than 67dB SNR for enhanced audio quality.
Operating temperature ranging from -40°C to 105°C for exterior applications.
System Block Diagram for Reality AI's Automotive SWS
The hardware for sound detection includes Infineon's MEMS microphones controlled by AURIX™ MCU.  The hardware operates on the analog sound for converting it to digital form using its Sigma-Delta ADC. It uses the high-frequency delta-sigma modulation and then passes it through a digital filter to form a higher-resolution. However, this process results in a low sample-frequency digital output. The application software performs sound detection, classification, and localization on the signals which pass through the microphone interface.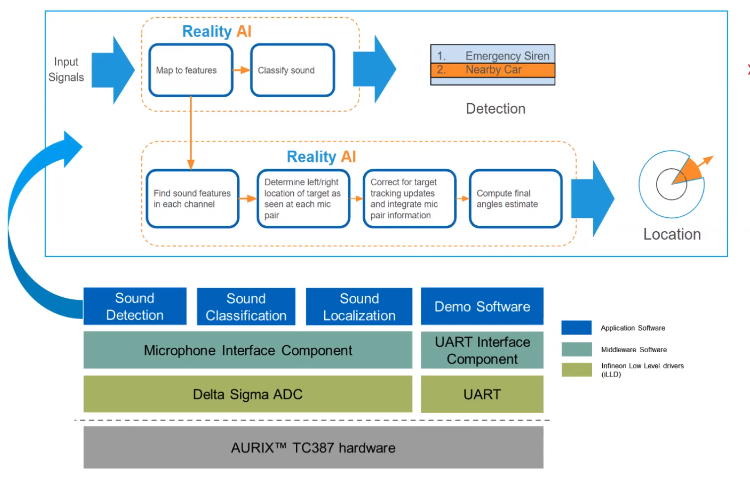 The environment of Reality AI uses these processed signals for extracting and mapping features from the sound. These features constitute the data for major classification purposes between the vehicles. The major classification is between the emergency sirens and other nearby vehicles. The features collected are also used for further analysis in terms of every channel for better detection and localization. These features undergo simultaneous analysis as there more than one microphone for detecting sound. Hence, the calculation for the arrival angle and direction of the target depends on the signal features from different microphones.
The AI detection models in Automotive SWS to classify threats as follows:
1.5km distance for sirens
35m+ for cars, trucks, and motorcycles
10m for bicycles and joggers
AI models compute the angle of arrival, approximate distance, and detect approaching and receding threats for accurate localization. The AI Firmware comes with specific machine learning algorithms for detection and allows complex signal processing for the sound waves.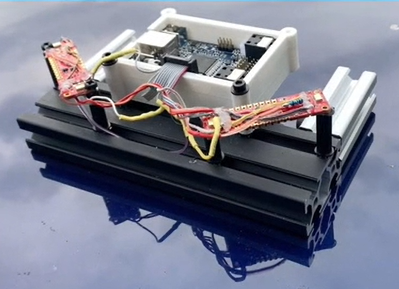 Ritesh Tyagi, Head of Automotive Innovation Center at Infineon says "Reality AI's sophisticated software algorithms combined with Infineon's automotive components can provide a complementary and cost-effective sensing modality to the existing sensors being deployed in vehicles. Moreover, this sound-based sensing technology could also enable other applications outside ADAS. These include  predictive maintenance and intrusion detection, to make it attractive for automotive manufacturers to innovate."
Hence, Automotive SWS could be a better option for detecting invisible and hidden objects approaching or receding the automotive. Thus the innovative automotive applications will make driving safer, more dependable, and smarter for automotive users.
Additionally, the earlier version of the system won the 2020 Future Mobility Award in the category of "AI for Safety". For more information visit the press release by Reality AI.
Join 97,426 other subscribers

Archives