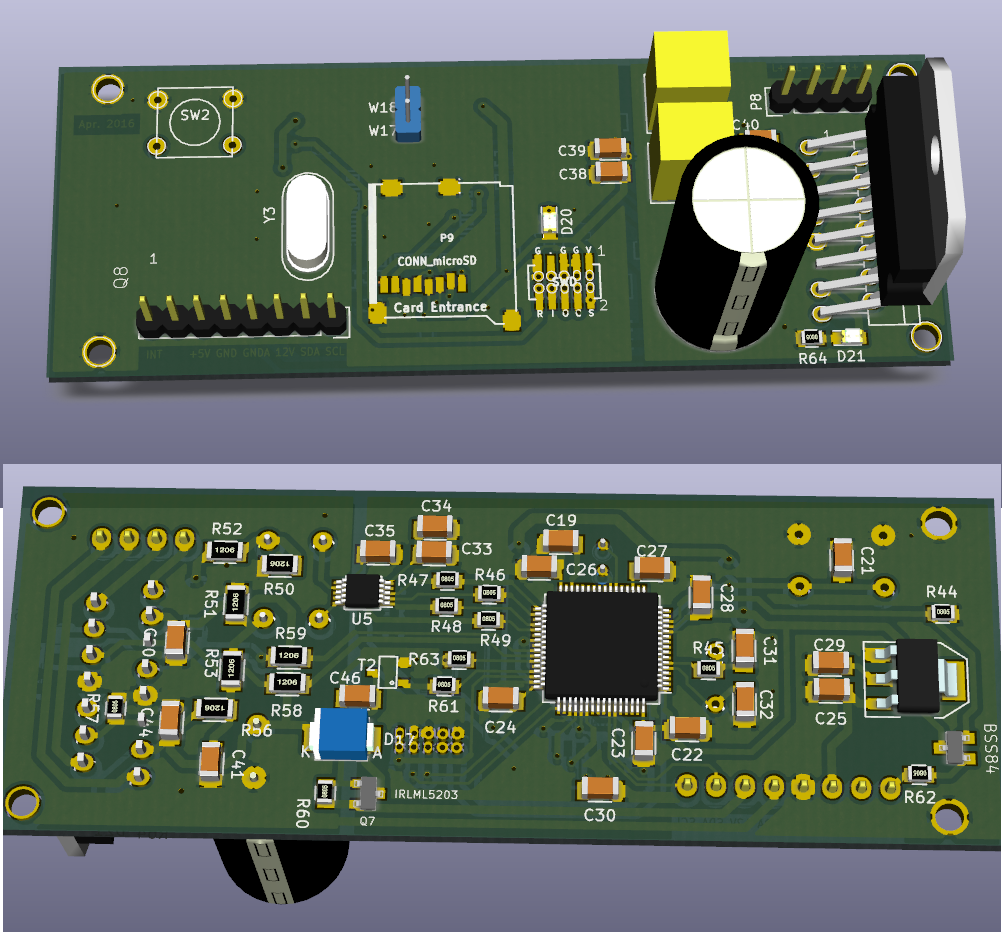 SD Card Sound Player
fasoft @ elektormagazine.com has a new project proposal about a SD Card Sound Player.
Searching for a powerful gong or acoustic notifier? The "Card Sound" consists of audio amplifier TDA7266 having 2x 7 W output, the AD converter CS4344, one STM32F401 and a slot for micro sd card. Objective is to play different sounds stored on an SD card. Current schematic has one TWI port for control. Amend other interfaces like RS-485, UART, SPI etc. is also possible.
SD Card Sound Player – [Link]
Join 97,426 other subscribers

Archives