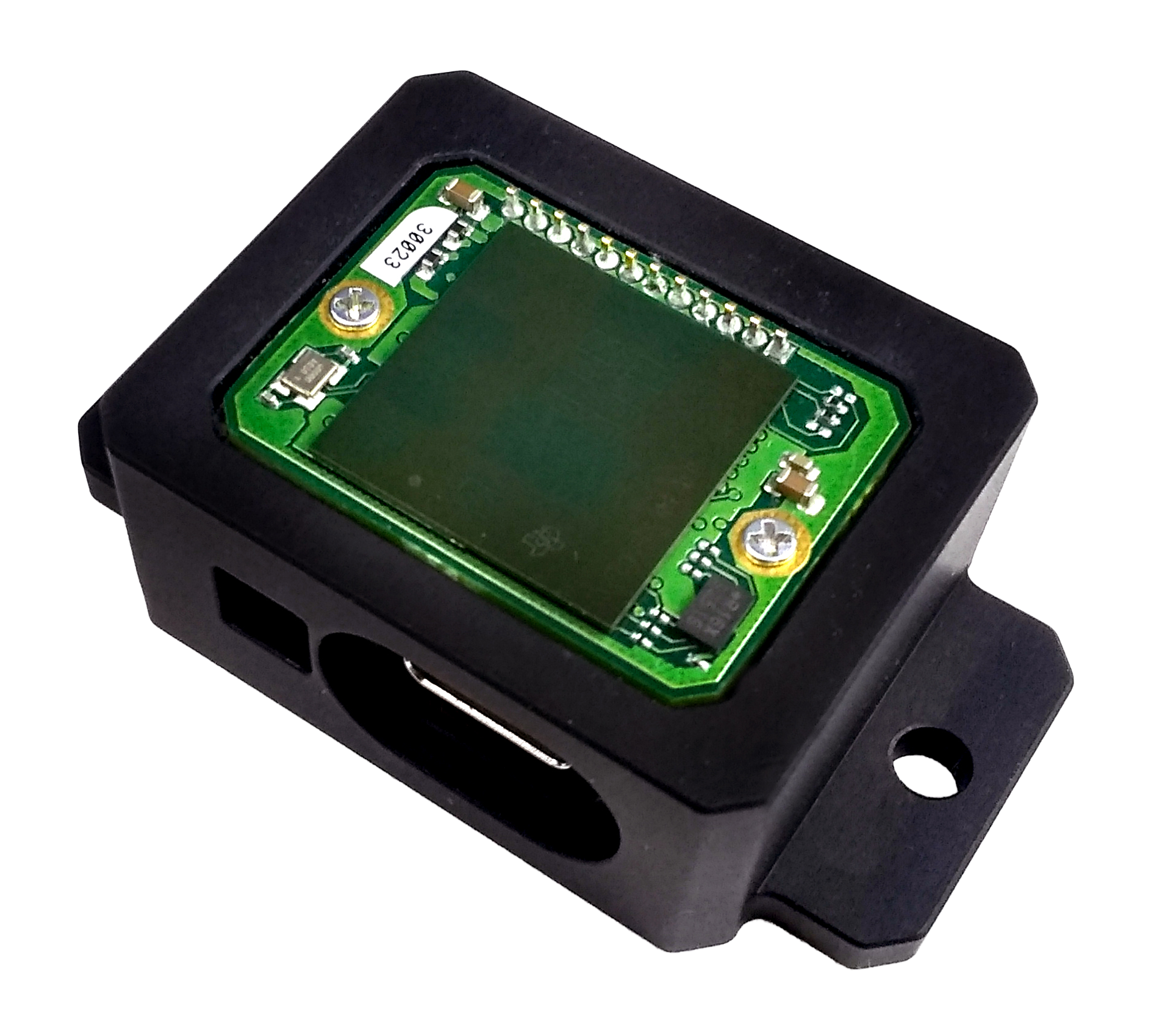 Small form factor mmWave radar sensor for industrial and automotive applications
With high-frequency contactless technology operating at 30 to 300 GHz, often known as mmWave is widely implemented as a sensing technology for proximity detection of objects and motion sensing. Since it operates at a high frequency, meaning the technology uses smaller wavelengths that help in giving it high accuracy and is capable of penetrating materials. Due to the increasing demand for industrial and automotive applications, D3 Engineering has announced its DesignCore RS-6843AOPUA mmWave Radar Sensor measuring 1-inch cube form factor. This small form factor sensor with a USB-Serial interface is designed for field testing, sensing evaluation, and algorithm development.
The tiny mmWave radar sensor is based around the ARM Cortex-R4F clocked with up to 200 MHz and Antenna-on-Package AWR6843AOP from the Texas Instrument. The AWR6843AOP single-chip radar device is an AECQ-100 qualified single-chip 60 GHz automotive radar sensor integrated with a DSP and MCU. It also features a radar accelerator and an antenna array in the package.
The processing cores in the AWR6843AOP include a C674x DSP for FMCW signal processing, a hardware accelerator for radar data processing, and a Cortex-R4F microcontroller for object tracking, classification, and communications.
The sensor has two variants, the RS-6843AOPA, and RS6843AOPUA. The former provides an additional option to connect it to baseboards via headers to get more interfaces and functionalities. While RS-6843AOPUA comes with a USB-C connector, which can be used to power the board or enumerate two serial UARTs (one for console and the other for algorithm outputs).
Low-risk solution with block diagram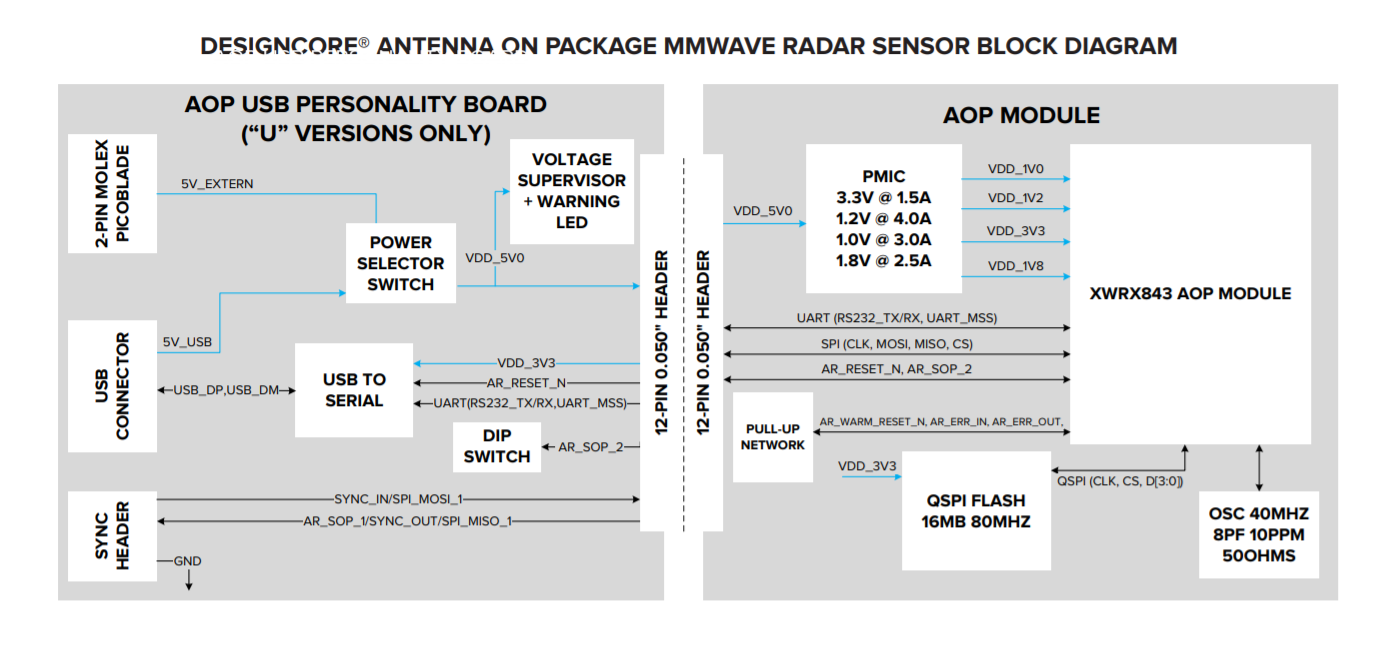 DesignCore solutions from D3 engineering provides platforms, reference designs, and development tools that are tested and reliable hardware, software, and algorithms.  If you are looking for a customizable platform for your application, then the D3 Engineering team can help you quickly move from prototype to design, and then to production.
"The sensor includes custom firmware ensuring board support for the latest version of the SDK from Texas Instrument."
Features
Embeddable Miniature Form Factor Design
Integrated PLL, Transmitter, Receiver, Baseband, A2D
Ultra-Accurate Chirp (Timing) Engine Based on Fractional-N PLL
I2C, SPI, SYNC_IN, SYNC_OUT, UART, logic level I/O, JTAG
MIMO Antenna-on-Package
16 Mb QSPI Flash
5 VDC Power
More information
The RS-6843AOPUA mmWave Radar Sensor is now available for pre-order. However, the cost and expected date of shipping is not provided by the manufacturer, but if you are interested in more information about this, you can contact sales@d3engineering.com.
Join 97,426 other subscribers

Archives